TCI Co., Ltd was founded in 1980 and has 1,120 employees worldwide. In collaboration with our clients and partners, we have created many best-selling products worldwide over the past few decades. Every year, TCI produces hundreds of millions of tablets and capsules worth of dietary supplements, tens of millions of bottles of functional drinks, and millions of facial masks and cosmetic serums. Our products can be found in several dozen countries globally, joining and delighting the lives of hundreds of millions of people.
We are grateful to our clients for these achievements but feel more than ever the weight of responsibility upon our shoulders. We continuously develop more effective products and set "Join and Delight Consumer's Life" as our most important goal.
| | |
| --- | --- |
| Company Name | TCI Co., Ltd |
| Stock Code | 8436 |
| Market | TPEx Listed Company |
| Industry | Biotechnology and Medical Care |
| Principle Activities | R&D and Manufacturing Services of Functional Foods and Skincare Products |
| Address | 8F, NO.187 Kang Chien Rd., Taipei, Taiwan R.O.C |
| Unified Business No. | 12292039 |
| Date of Establishment | 1980年08月22日 |
| Date of Listing | 2011年08月25日 |
| Date of Listing | 2013年09月12日 |
| Capital | 1,182,201,690元 |
| Chairman | LIN, YUNG-HSIANG |
| General Manager | LIN, YUNG-HSIANG |
| Spokesman | Remi Lee |
| Telephone | (02)8797-7811 |
| Fax | (02)7720-6691 |
| Email Address | ir@tci-bio.com |
| Phone | (02)2361-1300 |
| Fiscal Year_end | December 31 |
| Auditors | PricewaterhouseCoopers Taiwan |
| CPA(Chartered Public Accountant)1 | HSU,MING-CHUAN |
| CPA(Chartered Public Accountant)2 | WANG,KAO-HWA |
| Stock Transfer Agent | Fubon Securities |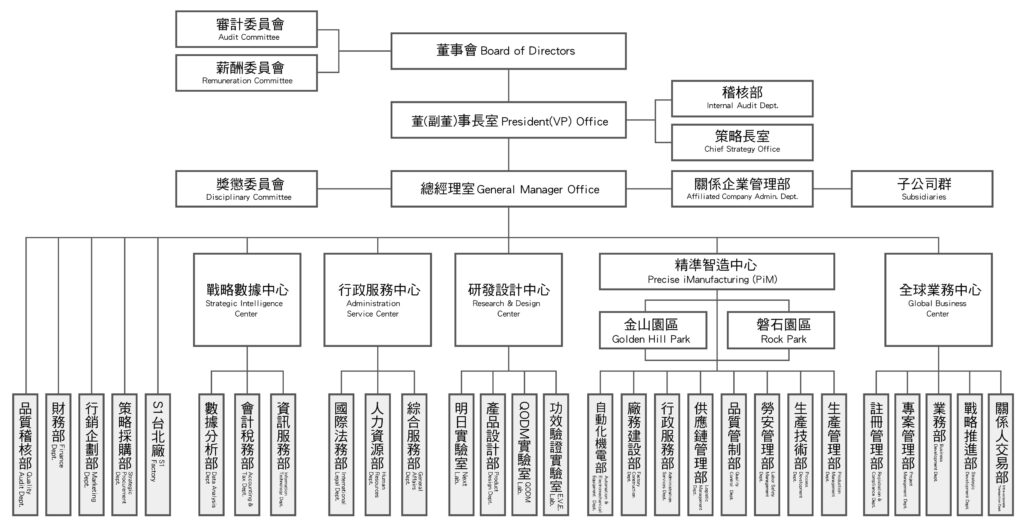 1. When was TCI listed and what stock exchange are TCI shares traded on ? What is the ticker symbol?
Listed on September 12th, 2013, TCI shares are traded on Taipei Exchange Market,under the ticker symbol 8436.
2. What is TCI's fiscal year?
Our fiscal year ends on December 31th, same as the calendar year.
3. When does TCI announce its monthly sales results and quarterly earnings reports?
We release monthly sales results by the 10th of each month; first, second and third quarter's earnings reports within 45 days after the season ends, and annual reports within 3 months after the year ends.
4. Where do investors find TCI's latest and historical financial information?
Please refer to the Financial Information section or visit the Market Observation Post System.
5. hat is TCI's dividend policy and historical dividend payout?
As a fast growing company in the competitive nutraceutical industry, TCI's dividend policy stipulates that 30% to 80% of the profit should be distributed by ways of cash dividend, stock dividend or a combination of both, determined by the business developments, capital needs as well as long term interests of the shareholders. The Board of Directors recommends a dividend distribution and the proposal has to be approved at the annual general shareholder's meeting. TCI's historical dividend information can be found at the Dividend Payout section.
6. How do investor get information regarding investor conferences?
TCI announces related information regarding investor conferences on the Market Observation Post System as well as the Investor Conference section on the website.
7. Whom may investor contact for TCI's shareholder services?
Please contact the transfer agency department of Fubon Securities.
Address: 2 F, No. 17, Xuchang St, Zhongzheng Dist, Taipei City, 100
Phone: +886-2-2361-1300
Fax: +886-2-2311-1400
Website: https://www.fubon.com/securities/agiotage/agiotage_01.htm