For society, TCI is committed to utilizing its advanced technology to research and develop products that can improve consumers' lives. Additionally, it offers donations and supports education in socially disadvantaged groups. Through organizing and participating in local public welfare activities, TCI hopes to build connections between its employees and the community, and increase awareness of and involvement in social welfare-related issues.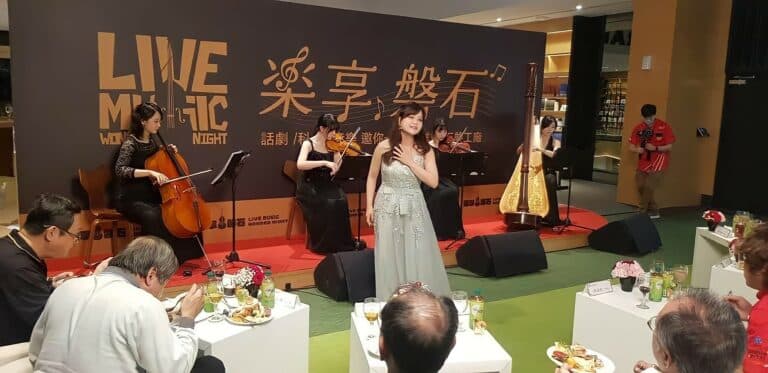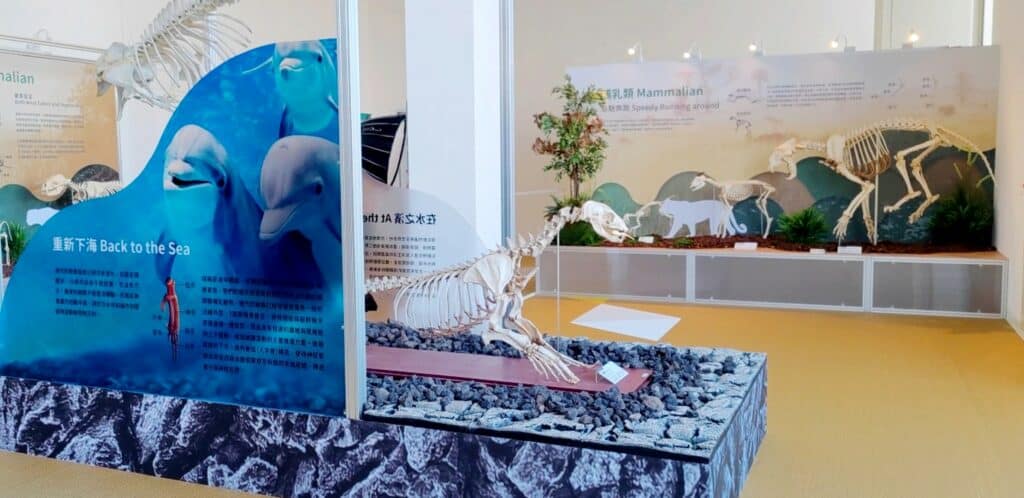 Wen Le Primary School, Corner Bookshelf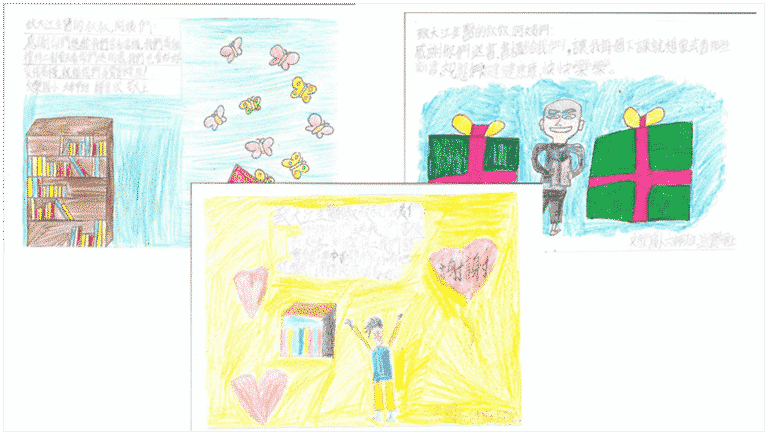 Wen Le Primary School, Thank You Card
Academic Community: Educational Cooperation
In addition to training professionals in related fields, TCI strives to cultivate talents in the biomedical industry such as leading research and development and project managers, so that the industry continues to grow and develop. TCI is actively involved in relevant academic and educational organizations to establish industry-academia cooperation, including: National Pingtung University of Science and Technology and Tajen University. TCI believes that domestic biomedical industry talents can be cultivated through educational cooperation.
The TCI Youth Cultivation Project cultivates the next generation of outstanding youth, from elementary school to universities, through organizing, co-organizing activities and camps. The Biotech Innovation BioCup Product Proposal Competition is jointly organized by TCI Academy and NTU BioEntrepreneurship Student Association. With in-person lectures by senior supervisors, bringing a wealth of practical courses, and leading the students to discover the actual operation process of the factory. In addition, elites from the same school can cooperate and discuss proposals to compete for the prize. The total prize of the competition is $60,000 NTD to encourage students to learn by doing and gain practical experience and ability in the biotech industry!
Industry-academia Cooperation
TCI aspires to be the world's number one, and must take people as its foundation and cultivate talents to lay a good foundation. Therefore, we established the TCI Academy. "Bioscience," "Humanities," and "Arts" are the three main core criteria that TCI Academy follows. Through different methods such as company visits and topic sharing, TCI connects the two ends of industry and academia to provide a broader perspective and platform.
Taiwan's only private business organization selected as Taiwan's top 10 popular sciences foundations
2020 is the 50th anniversary of Earth Day and the Ministry of Education proposed the theme of "My Earth, I will care for it." This event is co-planned by 5 science museums, combining resources from public and private institutions that promote popular science education, each level of schools, county and city governments, and private business organizations. The first "Taiwan Science Festival" not only mobilized the 5 major science museums in the country, but also invited the Central Weather Bureau; National Health Research Institutes; National Space Organization; National Center for Research on Earthquake Engineering; Biologic Species Research Institute; Miaoli District Agricultural Research and Extension Station, Council of Agriculture, Executive Yuan; Forestry Bureau, Council of Agriculture, Executive Yuan; NTU Experimental Forest; Taiwan Power Company; and TCI, etc. that mainly engage in cutting-edge scientific technology, conservation research, and business management. Public and private institutions full of enthusiasm for the popular sciences have long conducted various popular sciences activities with diversified and rich popular sciences spirit and educational connotation. Thus, these institutions became the "Top 10 Popular Sciences Foundation'' for the first annual "Taiwan Science Festival." TCI is the only private business organization in Taiwan selected. In 2020, we received visits from the Overseas Community Affairs Council and teachers and students from various universities and colleges (more than a thousand people visited the factory in over 12 events).
Community: Embracing the Crowd
TCI has long been involved in public welfare activities and care for remote villages in Pingtung. Driven by senior management, colleagues in all departments enthusiastically responded and implemented public welfare activities. Therefore, the notion of "Taken from society, give back to society" has been extended and passed down within the culture of the corporation for a long time.
TCI Purchased Pineapples from Shan-Dao Academy in Pingtung, Changing the Lives of 43 Children
TCI gives out full of love! We have long been devoting ourselves to local charitable activities and rural welfare in Pingtung. In 2021, we purchased more than 8,000 organic pesticide-free pineapples (more than 1,000 boxes) instead of donations for the Dragon Boat Festival. The total weight was 20,000 kilograms. The Precise iManufacturing Center of TCI is located in Changzhi Township, Pingtung County. TCI fully understands the severe urban rural divide and the resource shortages which underprivileged children are facing through our long-term observation. Therefore, we have long been fulfilling corporate social responsibility and devoting ourselves to local charitable activities and rural welfare in Pingtung. We hope to bring positive energy for Taiwanese society. The Shan-Dao Academy in Pingtung has long been devoted to helping underprivileged rural children through curriculum guidance, moral education and family and farming courses to attain self-reliance by their own strength and changing their future.
TCI was deeply inspired by Shan-Dao Academy and has been cooperating with Shan-Dao Academy since the Dragon Boat Festival of 2018 until now. This year, TCI purchased 6,000 organic pineapples planted by the children. TCI then additionally purchased 8,000 pineapples, sending out 884 boxes of pineapples in 2 years. The total amounted to $700,000 NTD. This money went into educational funding and helped change the lives of 43 children. TCI purchased organic high-quality pineapples instead of donations and helped children attain self–reliance by their own strength. This expense will be received and used as the foundation for dreams. We hope to reverse the resource shortages in education and the economic constraints they are facing! We hope to create a win-win strategy for both sustainable charity and vocational economics. Besides supporting local communities in Pingtung, high-performance products have been created by TCI's proprietary technologies, Integrated Bioscience Design and Bio-Resource Data Mining, to join and delight consumer's lives! For the sustainable future of Taiwan and social responsibility, TCI has become the first company in Taiwan listed in RE100 members on the journey of sustainability. We hope to encourage more and more enterprises to join us for sourcing 100% renewable energy. Bring a better planet for our children, and a prettier future!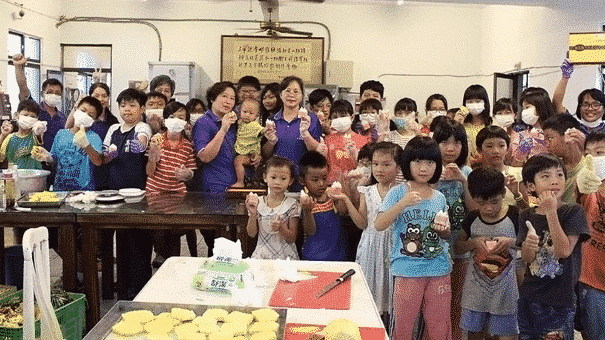 Helping 5,000 Students with Corner Bookshelves, Spreading the Seeds of Sustainability
A book can bring about new knowledge, new perspective, new hope, and a brand new opportunity. TCI is committed to the education of remote rural areas in Pingtung. According to statistics, by the end of 2021, TCI has established corner bookshelves in 168 primary schools in Pingtung County. In addition, TCI sponsors new books for students every month, which generates about 5,000 reading opportunities for students. The future goal is to expand to all levels of school in Pingtung County. It is expected to generate about 30,000 reading opportunities for students.