Diversity and Non-Discrimination
One of TCI's core corporate spirits "values diversity and inclusion" and pursues international development with the goal of serving consumers worldwide. In 2022, TCI employed 21 employees of different nationalities to create different perspectives for the Company's operations and deepen its business development with a diverse workforce.
Per the principles of "respecting human rights" and "right person in the right position," TCI adopts a diversified plan for recruiting talents. The Company complies with national laws and regulations, such as the Labor Standards Act and the Act of Gender Equality in Employment, with the primary selection criterion as individual professional ability. Per the standards advocated in the "Universal Declaration of Human Rights," "ILO Convention," "The UN Global Compact," TCI protects salaries, including a decent living wage higher than local standards; freedom of association, association; and employee benefits while eliminating discrimination, forced labor, child labor, and other violations of human or labor rights to create a friendly work environment. TCI gives all talents equal interview opportunities through an open and transparent selection process during the hiring process.
By the end of 2022, the total number of employees at TCI was 875. Nearly 90% of employees are located in Taiwan and Shanghai Golden Hill, totaling 672 individuals. Among these, male employees amounted to 373 (55.51%), while female employees numbered 299 (44.49%). Among the female workforce, 40 individuals have managerial positions, constituting a managerial ratio of 44.44%. Thus, demonstrating that gender does not limit colleague promotion and development assessment. Based on the design and manufacturing of beauty functional healthcare products, TCI has a total capacity for people with physical and mental disabilities and provides a friendly working environment. The Company plans to reduce the number of contract employees to provide equal job security to all employees in the future.
Implement gender equality appointment
Male to female function ratio 
Female employee function ratio 
TCI hiring rate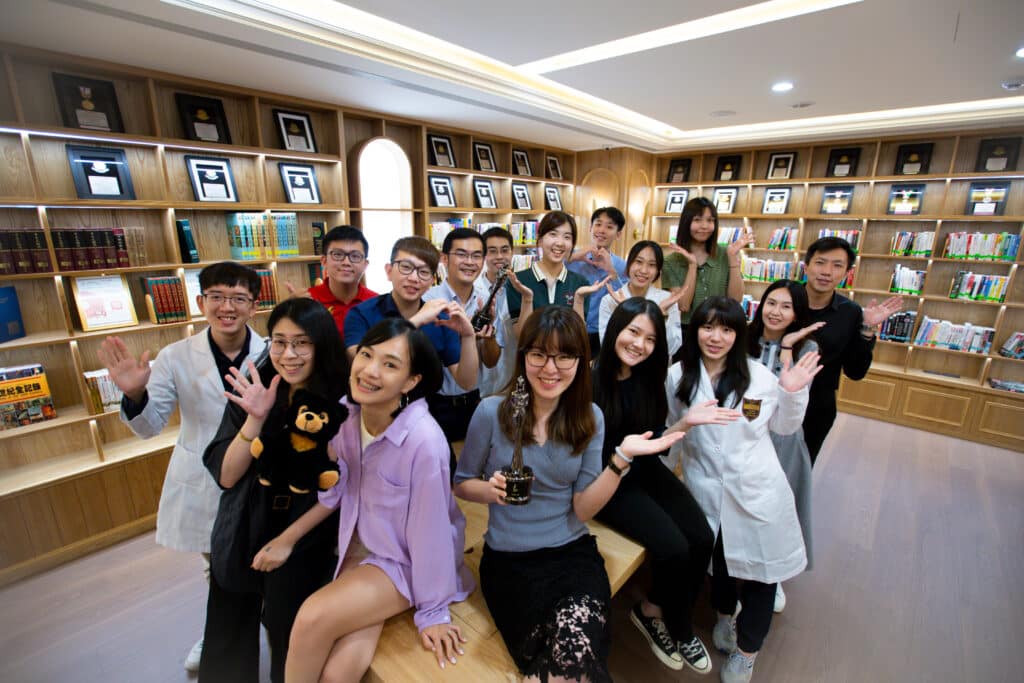 TCI dedicated itself to leveraging all employees' opinions, and providing different pathways for them to submit their opinions in different phases of their careers. We increased the scheduled pathway and opened the timely platform to collect opinions, as below:
1. New employees welcome luncheon in the 1st . The Head of Human Resources will collect the newcomers' opinions.
2. TCI provides a 6-month mentor program to assist new employees with onboarding resources and consultancy. The mentor will have gatherings once per month with the mentor.
3. The representative of each Department will collect the topic to be negotiated and bring it to discussions in the regular meeting of the Rewards and Disciplinary
4. The Chairman delivers speeches and discussions with all the employees once per month and encourages our employees to provide suggestions to the Company.
5. The "TCI Service"hotline provides instant support to all of our employees, including responding to the opinions of the employees.

In 2021, through labor-management meetings, proposal meetings, internal communication channels, and the "TCI Service," the Company received 322 proposals and opinions from employees, including thousands of proposals for operational innovation. All of which were engaged through an unobstructed channel.
Employee Benefits and Management
A living wage is a salary a worker receives for a standard workweek sufficient to provide a decent standard of living for them and their family. Promoting a living wage provides employees and their families with a reasonable return and standard of living, improves the problem of the working poor, narrows the gap between the rich and the poor, and creates a fairer society in the long run TCI's salary analysis is based on the living wage of each region to ensure that employee's salaries meet living standards to provide reasonable compensation to employees, attract and retain outstanding talents, and maintain the long-term stable development of the Company while taking into account shareholders' rights and interests and employees' living standards, TCI regularly adjusts salary levels according to the price level, market supply and demand, salary standards and local legal requirements, such as annual salary adjustments and a comprehensive promotion system. In addition, the Company has promulgated various incentive systems to encourage regular employees and units with excellent performance, including performance evaluation bonuses, annual performance bonuses, special contribution bonuses, proposal bonuses, patent bonuses, employee bonuses, restricted stock, and other employee stock option incentive plans, as well as annual awards for long-tenured employees, excellent teams and outstanding employees to provide employees with corresponding rewards. Based on the minimum living expenses announced by the government in various cities and counties in Taiwan in 2023, the highest minimum living wage in Taiwan is Taipei City, with a monthly minimum living expense of NT$19,013. As of May 2023, the salary level of all full-time and part-time employees of our in Taiwan has been higher than the minimum living expense in Taipei City.
The announcement of the minimum living expense of Taiwan and Shanghai.
In 2022, the average annual salary of a non-manager at TCI amounted to NT$916,000. In addition to the fixed salary, which is better than the industry average in Taiwan, the Company also provides year-end bonuses and mid-year operating dividends based on the performance of the current year 's operations. The total employee benefits expense for the year amounted to NT$602,102 (NT$ thousand), the average benefit expense for all employees amounted to NT$1,014 (NT$ thousand), and the average salary expense for all employees amounted to NT$845 (NT$ thousand). To motivate full-time employees and units with outstanding performance, TCI also established various incentive systems, including performance bonuses, production bonuses, proposal bonuses, restricted stock, salary adjustment opportunities per quarterly performance review, and the quarterly TCI Star award (equivalent to the Outstanding Employee Award). In addition, the Company also provides annual incentives for long-time employees. The average salary adjustment in 2022 was 13%, with the average adjustment for non-managerial employees at 11%.
TCI recognizes that it is the company's responsibility to take care of employees' health and has introduced many health promotion-related welfare measures to protect employees' physical and mental health. In addition to regular annual health checkups, including general health checkups, special health checkups, and fund testing offers, the Company supplies a health food self-help area called "Energy Replenishment Station" in the office area with free TCI-produced functional drinks, food, skincare products, and nutritional blends to meet employees' different daily nutritional needs. In addition to physical health, we also pay attention to the balanced psychological development of our employees by organizing concerts, planning libraries, and conducting courses or activities such as diving certification, basketball, golf, yoga classes, etc. The welfare committee provides funding to encourage employees to initiate club activities freely.
Specific Implementation
1. Labor Insurance: Per the Labor Insurance Act
2. National health insurance: Per the National Health Insurance Act.
3. Employee bonus: If there is any surplus in the annual accounts after paying taxes and making up for losses in previous years, the percentage of employee bonus for the current year will be determined and approved by the Board of Directors and submitted to the shareholders' meeting for recognition.
4. Employee stock options: To attract talented people to join and retain employees with development potential and jointly create benefits for the Company and its shareholders, employee stock options are issued per the "Regulations for Issuance and Stock Purchase of Employee Stock Options" after approval by the Board of Directors.
5. i8436 virtual stock: 8436 is the stock code of TCI in Taiwan. TCI has set up i8436 virtual stock as a bonus or employee reward mechanism
6. Annual Festival Allowance: A fixed allowance is paid to each employee for the Mid-Autumn Festival, Dragon Boat Festival, and Chinese New Year, and the amount of allowance is adjusted according to the Company's operation.
7. Information equipment subsidy: According to the rank, the Company subsidizes employees to purchase computers, tablets, cell phones, and other information equipment.
8. TCI Dream Come True Plan: For those who meet the Company's qualifications, TCI offers interest-free loans to help employees realize their unattainable dreams.
9. TCI Coin and Employee Purchase: The TCI Coin is TCI's virtual currency. The value of the coin is 1:1 with the Taiwan dollar, and the value based on the personnel's rank and performance is automatically added each month. The TCI coin can be used for employee purchases and participation in activities held by the Administration Service Center, such as Michelin gourmet feasts, VIP movie exclusive events, cruises......, etc.
10. Group Insurance and Occupational Injury Insurance: Group life insurance, accidental injury insurance, injury medical, hospitalization medical insurance, cancer medical insurance, and occupational injury insurance are taken out to provide complete protection for employees and families.
11. TCI Star: Every quarter, the Company selects the TCI Star, who is given a fixed amount of money, an honorary certificate, and an honorary trophy, and selects the TCI GE8 (Global Excellent 8) every year, who receives a full subsidy for further study abroad or enjoy a prestigious overseas trip.
12. Clubs: Employees are encouraged to form clubs of interest, and the Welfare Committee provides subsidies for employees to form various clubs. Professional service groups are also set up, and colleagues with professional backgrounds in nutrition and clinical pharmacology provide free consultation services to social welfare groups.
13. Subsidy for further education: A subsidy system for further education is in place to encourage employees to submit their requests for elective courses to continue learning and solve problems with the tuition fee fully subsidized upon application.
14. "Full Blood Energy Supplement Station": A health food self-help area with free TCI-produced functional drinks, food, skincare products, and nutritional blends to meet employees' different daily nutritional needs.
15. Vitality Juice Bar: The General Affairs Department picks fresh fruits and vegetables every week and prepares fresh juice for employees to drink.
16. TCI Vitality Bar: To show appreciation for our employees' busy schedules, the Company provides complimentary nutritional cocktails, snacks, and instant noodles for employees to enjoy.
17. Stress relief station: To fulfill our corporate social responsibility, TCI also takes care of visually impaired friends and employees by providing them with a spiritual tonic to wash away the fatigue of the day while they are busy at work.
18. Aerobics classes: To show appreciation for our employees' busy schedules, TCI regularly appoints professional instructors to conduct aerobics classes in the Company.


Retirement system and implementation
TCI handles retirement-related matters in accordance with the Labor Standards Act and the Labor Pension Act. Only a very small number of permanent employees are covered by the old system, while most employees are covered by the new Labor Pension Act. The company reports monthly contributions of 6% of each employee's monthly salary to the employee's personal pension account to comply with the statutory retirement protection.
1. Pensions are issued in accordance with Article 84-2 and Article 55 of the Labor Standards Act and based on the number of years in service as stipulated in the Labor Standards Act.
2. According to the Labor Pension Act, employees who meet the pension standards stipulated in the Labor Standards Act and who gained seniority prior to the passage of the Labor Pension Act may opt for their pension status to be governed in accordance with the previous act.
3. Workers who meet the pension standards stipulated in the Labor Standards Act, who meet the standards for forced retirement stipulated in Item 1, Paragraph 2, Article 35 of the Labor Standards Act, and who suffer from mental or physical impairments shall receive an additional 20% of their eligible pension.
4. TCI shall contribute 6% of the salary of employees who meet the pension regulations stipulated in the Labor Pension Act to a personal pension account.
Subsequently, TCI conducted a workplace satisfaction survey, understanding the overall working environment and mental and physical conditions of internal employees through indicators like job satisfaction, ppurpose, happiness and security, and workplace stress. This serves as an effective basis for future adjustments to internal welfare measures. In the fiscal year 2022, over 75% of TCI's employees filled out the satisfaction survey, with 78.1% holding a positive recognition of the internal enterprise.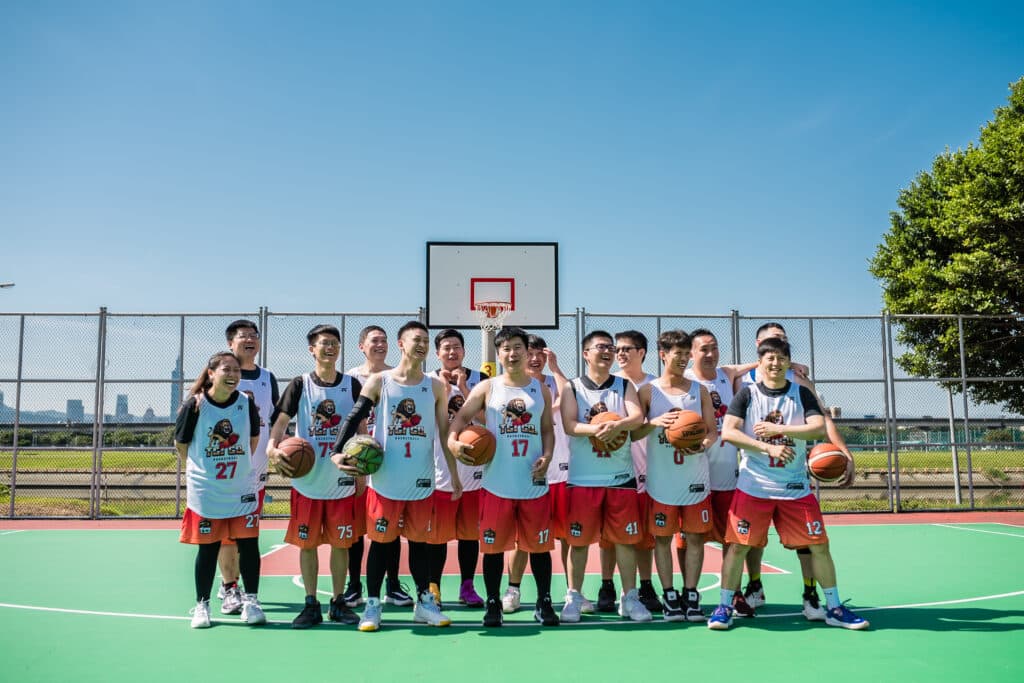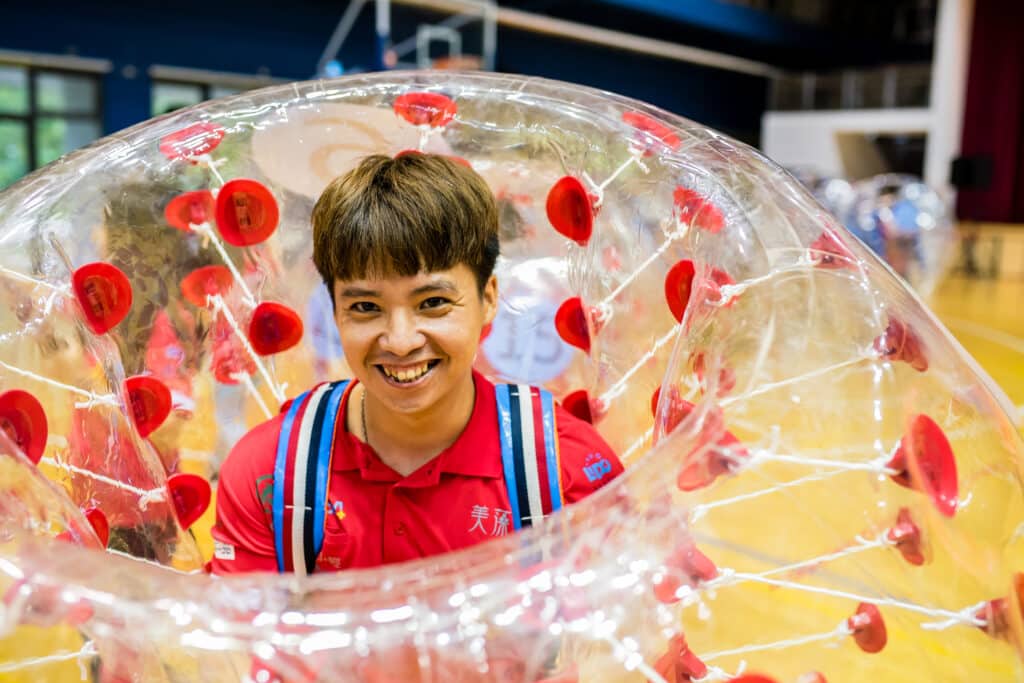 Employee Assessment and Career Development Assistance In principle, TCI evaluates the performance of each worker once a year in an annual performance evaluation. The outcome serves as a reference for issuing rewards and penalties, promotions, and job transfers. Performance evaluations are carried out using a two-way communication mode whereby workers provide a report in writing, discuss items with their supervisors, and receive feedback and suggestions. This process allows supervisors to acknowledge the views, feelings, work attitudes, and potential of their subordinates and thus boost morale. Outcomes also serve as a reference for training and career development planning.
Continued in-service education criteria: Continued in-service education criteria: To promote lifelong learning and strengthen workers' professional knowledge, skills, and humanitarianism, and consequently improve service quality and performance, TCI provides its employees with on-the-job continued education and training programs. Workers can submit a request in writing to explain the specialization of interest, professional relevance, and benefits for future work performance. Once the request is approved, TCI pays for the program.
In accordance with the succession plan for key senior management, TCI also arranges on-the-job training for its employees in management-related courses.
Occupational Health & Safety
The TCI Environmental Protection and Labor Safety and Health Committee is the highest authority in the management of employees' health and safety. The director of the Administration and Service Center serves as the convener and chairman of the committee. Members of the Environmental Protection and Labor Safety and Health Committee include the Labor Safety Management Department, Human Resource Department, Administrative Services Department, supervisors and executives, occupational health and safety technicians, and 1/3 of the total number of labor representatives. TCI holds quarterly Environmental Protection and Labor Safety and Health Committee Meetings to formulate, coordinate, and manage matters concerning health and safety in order to ensure environmental protection and the health and safety of its employees. Four meetings were held in the year 2022.
1.Occupational Safety and Health Management Manual
2.ISO45001 (PABP BRANCH, BIOCOSAME PABP BRANCH)
Measures for Prevention of Sexual Harassment, Complaints, and Disciplinary Actions
TCI is committed to providing a working and service environment free from sexual/gender harassment for its personnel (including employees, dispatched workers, technical trainees, and interns), job seekers, and service recipients. Appropriate preventive, corrective, punitive, and remedial measures are taken to uphold the rights and privacy of individuals, ensure gender employment equality, prevent all forms of harassment, eliminate gender discrimination, and promote substantive gender equality. This commitment is in accordance with the Gender Equality in Employment Act, the Sexual Harassment Prevention Act, and the "Guidelines for the Establishment of Complaint and Disciplinary Measures for Sexual Harassment Prevention in the Workplace" issued by the Ministry of Labor.
TCI has established channels, measures, and procedures for reporting incidents and is publicly disclosed.
Human Right Mitigation Measurements
TCI's human right mitigation measurements are applied to TCI's 4 sites in the global, which includes Neihu Headquarter, Pingtung Rock Factory in Taiwan, and Shanghai Precise iManufacturing Center (Golden Hill Park) in China, and Utah office in the USA. Except above mentioned sites, TCI also apply the human right mitigation to our supplier and contractor, to secure and reduce the human rights violation.
Human Rights Risk
Impacted Entity
Mitigation Method
Employee health and safety. (includes OHS, harassment, discrimination, forced labor)
- Employees

Provided safety prevention training.
Provided the health check and insurance.
Conducting the random survey and audit of human right.
Provided the clear appeal method.

Procurement of quality and safe products and services

 Employee
Supplier
Customer

Inspected products and services for quality, safety, and environmental friendliness.
Conducted a supplier sustainability on-site audit.
Provided product safety and quality development training.

Suppliers and contractors health and safety

Suppliers
Contractors

Conducting the random survey and audit of human right.
Provide a clear channel for lodging complaints
Work Safety Measures and Policies of the Neihu Headquarters, and Pingtong Rock Factory
I. Neihu Headquarters
1. To ensure office safety, flammable and dangerous items are prohibited in the offices. Smoking is prohibited in indoor workplaces and public spaces in accordance with the Tobacco Hazards Prevention Act.
2.Parking spaces and office keys must be returned after use. Access cards and keys may not be lent to non-company employees.
3. Water dispensers that meet drinking water standards are available in the workplace and are periodically cleaned and maintained.
4. Workplace sanitation, cleaning, and maintenance are outsourced to a professional cleaning company to ensure the hygiene and quality of the workplace.
5. Access is restricted. Company employees and visitors must use authorized keycards to gain access to elevators and offices.
6. Headquarters is located in Neihu Technology Park. The building is fitted with a fire prevention system that meets regulations, including a warning system, fire prevention system, and evacuation system.
7. First aid kits are available in the company and employees are provided with annual checkups and health consultations. In addition, health seminars are held to increase health awareness and encourage employees to lead healthy lifestyles and manage their own health. The company also has film appreciation and hiking clubs that periodically host events to encourage its employees to relax and exercise.
8. Prohibition of sexual harassment and various forms of harassment such as verbal, physical, and stalking.


II. Pingtung Rock Factory
1. External environmental auditors are commissioned every six months.
2.Fire and first aid drills are conducted every six months and fire prevention inspection reports are prepared in accordance with regulations.
3. An online occupational safety hazards report is completed every month.
4. Employee safety and health and work rules are regularly updated.
5. Employee health and safety education and training are provided at intervals of at least once every six months.
6. Prohibition of sexual harassment and various forms of harassment such as verbal, physical, and stalking.
7. Ongoing health and safety education and training are conducted for contractors.
8. Safety inspections are conducted at the factory from time to time.