WORLD-CLASS - COLLAGEN EXPERT
Private Label / White Label Collagen Functional Food OEM / ODM
An Effective Formula Is The Key To Success
With more than 40 years of experience, TCI has imported and exported to more than 63 countries, and has more than 1,124 partners around the world. TCI is a trusted private/white label manufacturer and is a global supplier of supplement and skin care products.
TCI has its own research and development capabilities, and cooperates with medical institutions to conduct clinical tests. We provide clinical test reports to our customers to guarantee the effectiveness of private label collagen products and help them in the global health and nutrition market.
We offer various dosage forms: liquid collagen, collagen shot, collagen powder, tablet, and capsules, to fulfill different scenario needs.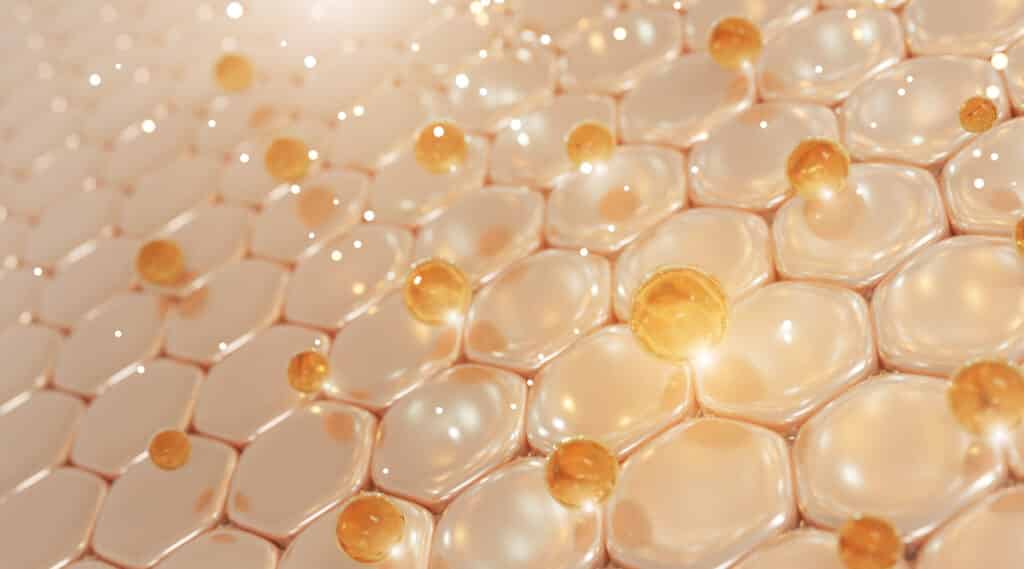 Precise Collagen Selection to Maximize Effects
Abundant sources: vegan collagen, marine hydrolyzed collagen, fish collagen, bovine collagen
Collagen tripeptide
Plant-based collagen:VeCollal®
What can TCI's Global Solution do for you?
Global production in 3 locations

Offices in the US, Netherlands, Indonesia, China, Japan, and Taiwan

Most advanced automated production line

Audit of import and export regulations
There May Be More Functions And Types Of Collagen Than You Think!
Recently, research has found that collagen supplements not only "replenish the loss of collagen," but also delivers special dipeptide components from collagen: proline-hydroxyproline (Pro-Hyp). This ingredient has the "signal transduction factor" function.  After absorption, it may promote the proliferation of human skin cells, synthesize collagen, stimulate the activity of hyaluronic acid enzymes, and increase the content of hyaluronic acid in the human skin. The formation process of collagen in the human body is extremely complex. In order to form collagen, each tissue not only needs to have enough amino acid raw materials, but also various polypeptide precursors to drive the action of fibroblasts.
 In 2005, Professor Kenji Sato of Kyoto University found that if hydrolyzed collagen is ingested, the concentration of dipeptide molecules greatly increases in the blood [1]. Animal experiments at Tohoku University in Japan also fed mice with isotope-labelled small molecule collagen. The results also detected the collagen signals in the blood, indicating that the absorption rate of collagen can be significantly increased with post-treatment collagen [2].  Another study found that after feeding pre-treated collagen, the signals of these collagens could be detected in the skin, bones, and joints of experimental animals [3,4], Thus, indicating that not only can the pre-treated collagen be absorbed, it can also be distributed to the skin, joints, and other tissues. This provides some Pharmacokinetic scientific evidence for the efficacy of collagen.
Precise Collagen Selection to Maximize Effects
Currently, around 28 different types of polypeptides have been found to make up collagen. The most common types I, II and III account for 90% of the total [5]. Other collagen peptides, which act as polypeptide precursors are responsible for strengthening the connection between collagens, or act according to different target groups of tissues (such as skin, muscle, joints). In other words, different types of collagen have different effects on skin, nails, hair and joints. Through accurate analysis of collagen peptide effectiveness, collagen can be selected by specific needs to maximize the effect of collagen and create the best collagen products.
Plant-based collagen, new application with 0 animal ingredients
"Vegan collagen" is on the rise. Collagen that contains no animal ingredients is impressive and incredible and actually not possible. Currently, collagen derived from animals is the main source of collagen, but may have potential problems such as variation between batches, environmental pollution, biological heavy metal pollution, adverse allergic reactions, etc. "Vegan collagen" appeals to vegetarians, vegans, and other religious or social groups who do not consume or use animal-derived products due to their beliefs.
VeCollal® Announced Its Collaboration With TCI
VeCollal® is the world's first science-based vegan collagen alternative!
VeCollal® in collaboration with TCI, has been proven with in vitro research, to stimulate the fibroblast cells in the body to create collagen and increase collagen secretion by 134.97%!
TCI Research Team Conducted A Two-stage Scientific Examination To Estimate The Effectiveness
The research and development team at TCI used two-stage scientific verification (picture). The efficacy of collagen cells and clinical trials were confirmed in the first stage. After the efficacy was confirmed, the active function analysis was carried out during the second stage. First, fast protein liquid chromatography (FPLC) and high performance liquid chromatography (HPLC) were performed to purify and separate collagen. Then, a high-resolution mass spectrometer (Q-Tof MS) was used to analyze a complete composition map and amino acid sequence structure of collagen. In addition, biological databases (UniPro, PDG, ExPASy and PubMed, etc.) were used to interpret a large amount of data to unlock the secrets of collagen peptides. Through scientific verification by the research and development team of TCI's Molecular Identification & Analysis Laboratory (MIA Lab), they were able to analyze the types of collagens from different sources, amino acid sequences, special functions and active structural regions of various collagen peptides to create unique functions for various collagens. Thus, TCI was able to provide more complete and professional information to the customer so that they are no longer confused by the different collagen products in the market.
References
[1] Iwai K, Hasegawa T, Taguchi Y, Morimatsu F, Sato K, Nakamura Y, Higashi A, Kido Y, Nakabo Y, OhtsukiK. Identification of food-derived collagen peptides in human blood after oral ingestion of gelatin hydrolysates. JAgric Food Chem. 2005, 53:6531-6536.
[2] Watanabe-Kamiyama M, Shimizu M, Kamiyama S, Taguchi Y, Sone H, Morimatsu F, Shirakawa H, Furukawa Y, Komai M. Absorption and effectiveness of orally administered low molecular weight collagen hydrolysate in rats. J Agric Food Chem. 2010,58:835-841.
[3] Asserin J, Lati E, Shioya T, Prawitt J. The effect of oral collagen peptide supplementation on skin moisture and the dermal collagen network: evidence from an ex vivo model and randomized, placebo-controlled clinical trials. J Cosmet Dermatol. 2015, 14:291-301.
[4] Wu J, Fujioka M, Sugimoto K, Mu G, Ishimi Y. Assessment of effectiveness of oral administration of collagen peptide on bone metabolism in growing and mature rats. J Bone Miner Metab. 2004, 22:547-53.
[5] Townsend CM, Beauchamp D, Evers BM, Mattox KL. Sabiston textbook of surgery board review. Saunders. 2005.
GLOBAL TOTAL SOLUTION
We offer solutions across your product formulation development, analytical services and supply globally.