Private Label Sheet Masks and Skincare Manufacturer
Contract Manufacturer in OEM / ODM, Custom Formulas , White Label and CDMO service
With 40 years of experience in global health and beauty industry, TCI, a reliable CDMO & private label skincare contract manufacturer, has created countless hot-selling private label products for large-scale household brand-names. Based on research conducted by the R&D team, we take scientific validation as the key measure in product development, custom formulas for bio-cellulose facial mask , korean beauty facial masks, eye patches, lip patches and essences, and offer a wide range of private label skincare, collagen, supplement and probiotics manufacturing service.
How do we produce optimal, stable, and high-quality sheet masks ?
Global Beauty Facial Masks Market is Expected to Surpass $14 Billion
The beauty facial mask industry is expected to surpass US$ 14 billion by registering a CAGR of 8% through 2021-2031. Beauty facial masks are used by consumers for bleaching, purifying, and preserving the complexion of the skin. Certain facial sheet masks ensure deep cleansing and anti-age, while others creates film that helps to either hydrate, moisturize, dry or exfoliate the skin. Cosmetic face masks were mostly preferred by women initially, but nowadays, these are also widely available for men.
Who Is Private Label Skincare Best For?
Private label skincare is best for companies that want effective products they can sell under their own branding without the need to develop and manufacture their own formulations. If you lack the infrastructure or resources to manufacture your own product but are well-established in selling your products, a private label skincare manufacturer can be a good choice.
There are many partnership opportunities available with TCI. If you're looking to deliver branded, quality products that complement your services, we can help you to get your line of products to your customers as quickly as possible. From organic skin care products to personal care products, which can include our patented LipoMask® , we put you in control of your product line.
There are many benefits to choosing private label skincare, including:
Products that have already been tested for microbial contamination and stability
A range of organic skin care products and active ingredients
A low barrier to entry so you can hit the ground running with your new product line
Increased profit margins with a new revenue stream
Enhanced brand loyalty
Much more cost-effective than developing and manufacturing your own products
Repeat orders are fast as the products are in stock and ready to ship
Low opening order minimums
Private labeling is one of the best partnership opportunities available to corporations interested in adding their name to skincare and supplements. Whether you need to expand an existing line or create a new one, we offer one of the most efficient solutions in the industry, such as our patented LipoMask®. This innovative technology facilitates the absorption of serum into skin within 5 minutes! We can create an effective facial mask for you with LipoMask today. If you have any further questions please feel free to reach out to us.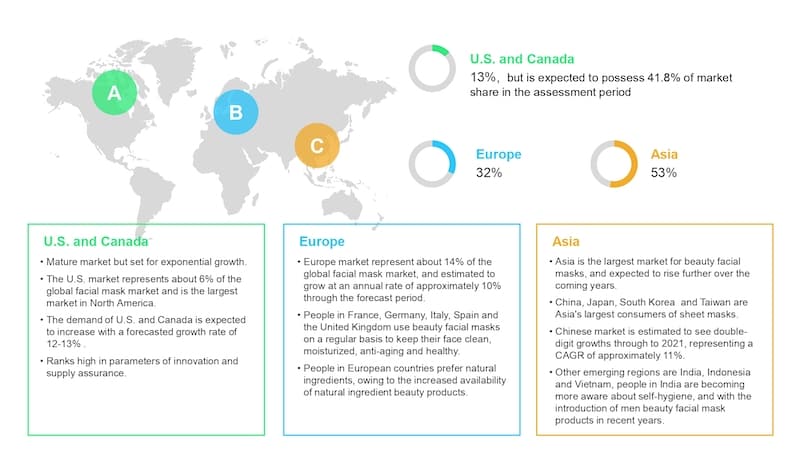 Private Label / ODM / OEM Skincare and Sheet Masks
8 Steps of Hot-Sell Private Label Skincare Products Manufacturing
Manufacture Private Label Beauty Facial Masks with LipoMask

2018 32th World Genius Convention and Education Expo – Gold Medal

2018 1st Silicon Valley International Invention Festival
2019 1st London International Invention and Trade Expo – Gold Medal & Special Award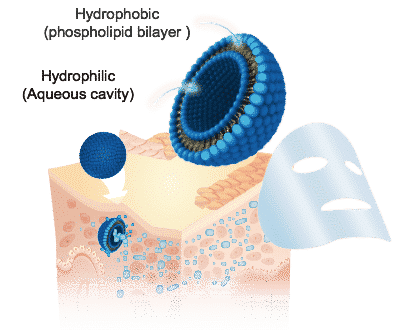 LipoMask has dual-liposome to protect the active ingredients and allow them to go through cuticle quickly. The experimental results have shown that nano-liposome absorption technology are able to facilitate the absorption of serum into skin within 5 minutes! Besides, according to the clinical experiment, the average moisture of LipoMask is 18% higher than that of control group. Water content is still 26% higher than after 8 hours that provide excellent moisture retention.
Deep Penetration in 5 Minutes
In vitro test result shows that LipoMask™ essence can quickly penetrate within 5 minutes, better than general mask essence.
8 Hours Long-Lasting Effect
After using LipoMask™ for 8 hours, the moisture effect is 20% higher than general mask.
ACHIEVING
PERFECTION
IN FORMULATION
Synergene™ is TCI's proprietary formulation solution that is unique to the market.
Never again do you have to worry about another Me2 product on the market, or paying extra price for heavily branded ingredients that might not work well in all formulation.
Our promise is to help you maximize the potential of each ingredient by utilizing patented synergistic blends yielded from our in vivo&in vitro experiments.
Patentable blends allow you to present the value of the formulation to the consumers, allowing the technology being perceived as an added value worth paying for.
Manufacture Private Label Beauty Facial Masks with a Variety of Natural ingredients
Korean beauty facial masks are gradually becoming a sensation, as a manufacturer of sheet face masks, TCI has invested a lot in research & development and focused on including organic flavors and textures of fruits in beauty facial masks. As consumers' demand for natural ingredients, such as honey, extracts of fruits, cucumber, cactus and plant stem cells, has spurred over time, and beauty facial masks manufactured by TCI are using organic ingredients that do not include chemicals.
Is Private Labeling Right for My Company?
Private labeling can bring a solid return on investment. A private label product line is one of the best ways to increase profit margins, diversify your business and boost your reputation.
Perhaps your customers have asked if you sell your own products. Maybe you've always wanted to create your own product line but lack the resources required to manufacture products from scratch. With a low barrier to entry, private label skincare products could be the solution you're looking for. 
Here are some questions to ask before entering a private labeling partnership:
Will there be enough demand for a product line?
Have you identified several viable products that are relevant to your business and customers?
Do you have enough startup capital?
Have you decided which fulfillment method you will use?
Do you have any branding ideas for your product?
As your private label partner, TCI will help you build your product line and give advice on legal requirements and fulfillment partners to provide a complete production solution. 
Customized Sustainable Products

ENERGY
Solar Renewable Energy
Reduced Carbon Emission

WATER
Enclosed Recycling System
Rainwater Infiltration System

ECOLOGY
Minimal Disturbance
Maximal Forestation

WASTE
Comprehensive Industrial Waste Recycling
TCI is the world's only manufacturer with both LEED green building certification and RE100 membership. It remains committed to protecting the ecological environment while creating high-performance private label collagen products. TCI's factories were achieved carbon neutrality and zero-carbon emissions in the GHG certification system.
With HALAL, KOSHER and TGA certified supplement manufacturing facility in USA, Japan, China and Taiwan, private label collagen products manufactured by TCI have been sold to 62 countries in the world. TCI is experienced to support overseas clients on documentation for importing products and for product registration, and help nutraceutical and cosmeceutical brands increase their Asian and Australian market share.
TCI is the Strongest Support for You to Stand Out from Competitors & Increase Market Shares
Our private label stock formulas are the ideal solution for large-scale household brand-names, and offer a wide range of skincare ODM manufacturing services to scale global business. TCI has been collaborating with medical centers to perform clinical efficacy tests and provide our clients with clinical efficacy reports that serve as the best guarantee of our private label skincare products effectiveness, and help boost our clients' business to the global health and nutrition market.
Why Choose TCI as Your Private Label Skincare Manufacturer?
Over the past 40 years, TCI has created countless hot-selling private label skincare products with our OEM / ODM services , which together with the value added services and enable our clients to achieve sales up to USD 30 billion.
What To Expect From TCI as Your Private Label Manufacturer
At TCI, we help seize the market quickly with high-quality and effective products that drive sales and give your customers the best results. Our functional products and stable formulas are ready for immediate launch. We'll work closely with you to guide you through the private label process from start to finish. From market analysis and product design to compliance and creating highly competitive customized formulas, we'll be with you every step of the way and beyond.
Contact the team at TCI today to discover how quickly you can launch your own product line and explore the many benefits private label manufacturing has to enhance your business.
GLOBAL TOTAL SOLUTION
We offer solutions across your product formulation development, analytical services and supply globally.