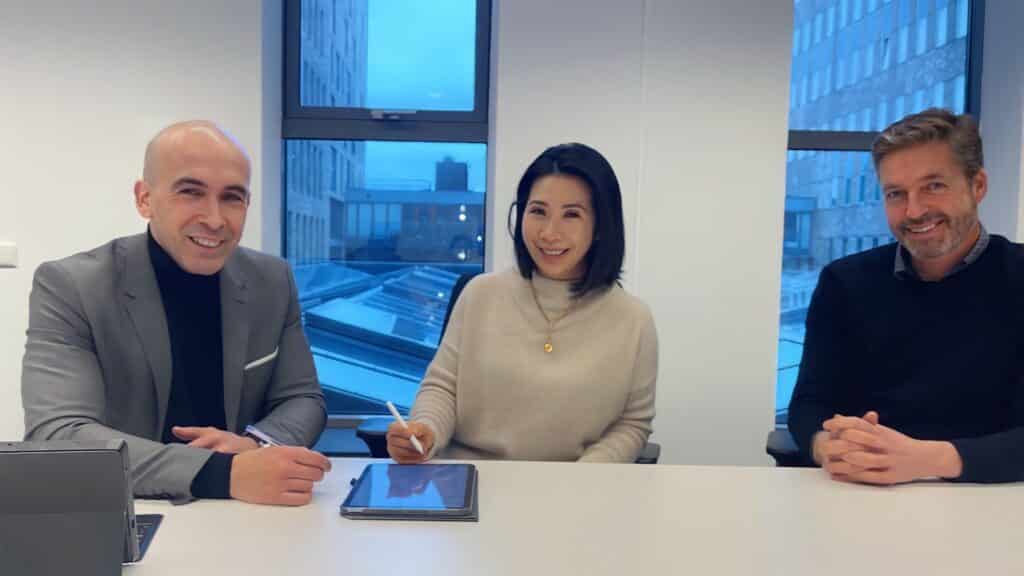 TCI announced today that it has partnered with VeCollal® to develop a new vegan alternative to collagen product through CDMO (Commissioned Development and Manufacturing) services, which is closest to human collagen structure, to capture the opportunity for global mega-biofacial market.
VeCollal®, based in Belgium, is the first company in the world to develop animal-free organic collagen, and through a strategic alliance with TCI, VeCollal® has developed a new form of vegan alternative to collagen, which has now been published in internationally and is the closest commercialization to the structure of human collagen.
Dr. Josué Vázquez, VeCollal® Chief Scientist, worked with TCI's research and development team during the collaboration to develop a product that has scientifically proven that the vegan alternative to VeCollal® collagen can increase collagen production in cells by a factor of 1. TCI has also become VeCollal®'s only strategic partner for the vegan alternative to CDMO collagen.
TCI will apply its R&D forces to launch the world's first vegan alternative collagen ingredient that is closest to human collagen, alongside VeCollal®. TCI has also developed a variety of healthcare applications, and will create pet-free, low-carbon, sustainable and VeCollal® certified healthcare products for the efficacy of the vegan alternative to collagen for customers in 62 countries. With collagen technology highly regarded around the world, the vegan alternative to collagen will quickly take over the global bio-diet market, opening up new business opportunities in the field of skin beauty and food.