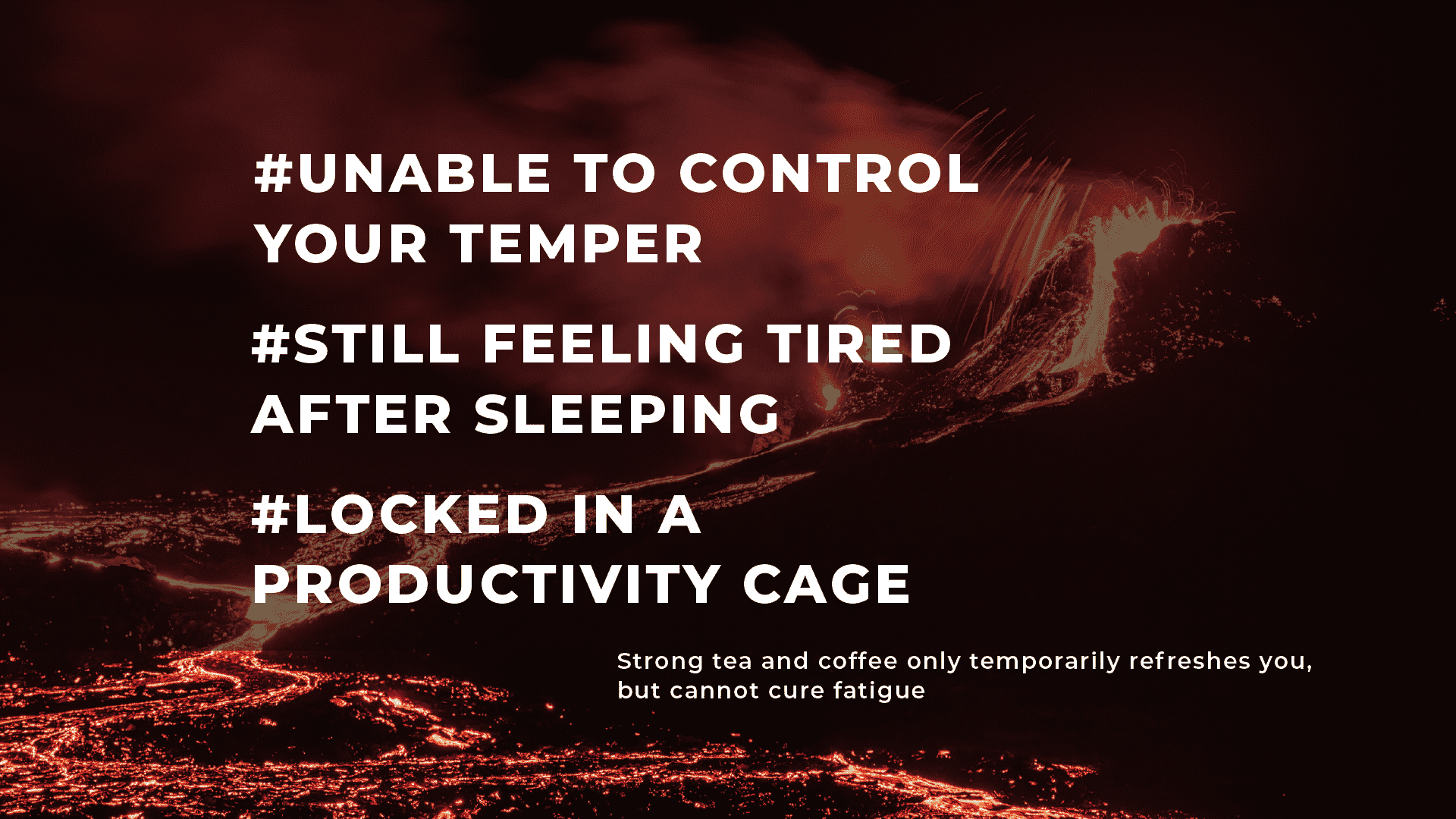 TIRED OF LIFE AND NO SOLUTION?
Strong tea and coffee only cure the symptoms but not the root cause.
Testosterone is the principal male sex hormone and an anabolic steroid. It is primarily secreted by the testicles in males and, to a lesser extent, the ovaries in females. Small amounts are also secreted by the adrenal glands.
Starting around the age of 30, testosterone levels in men decline by roughly 1% per year [1]. This decline is not only due to a decrease in production but also an increase in SHBG (sex hormone-binding globulin), which causes testosterone deficiency.
Men with androgen deficiency experience symptoms such as fatigue, lack of energy, reduced strength, frailty, loss of libido, decreased sexual performance, depression, and mood changes [2]. These symptoms can affect daily activities as well as work efficiency. Therefore, it is important to maintain testosterone levels to prevent the development of these ailments.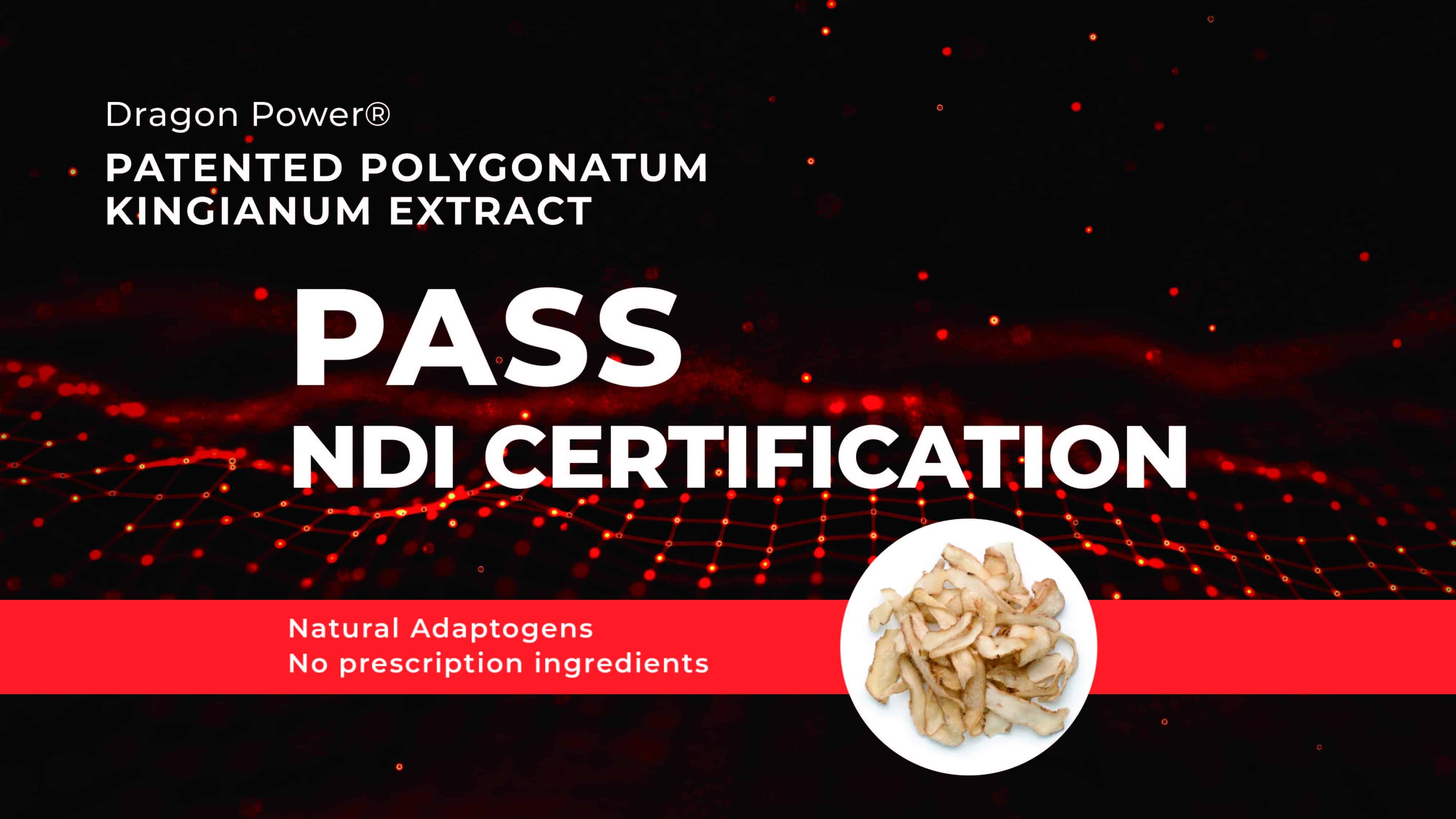 EASTERN WARRIOR, HITS OVERSEAS MARKET
Dragon Power® Patented Polygonatum kingianum Extract
Passed the United States FDA NDI certification.
Polygonatum kingianum COLL. et HEMSL. (Liliaceae) is widely used in Chinese medicine, and is planted  mainly in Yunnan, Guizhou, and Guangxi.
Ingredient: steroidal saponins, polysaccharides, flavonoids, amino acids, and other elements.
Efficacy: immunomodulatory, hypoglycemic, hypolipidemic, antibacterial, antioxidant, anti-aging, relieving exercise fatigue, boost testosterone, and  supplementing vitality.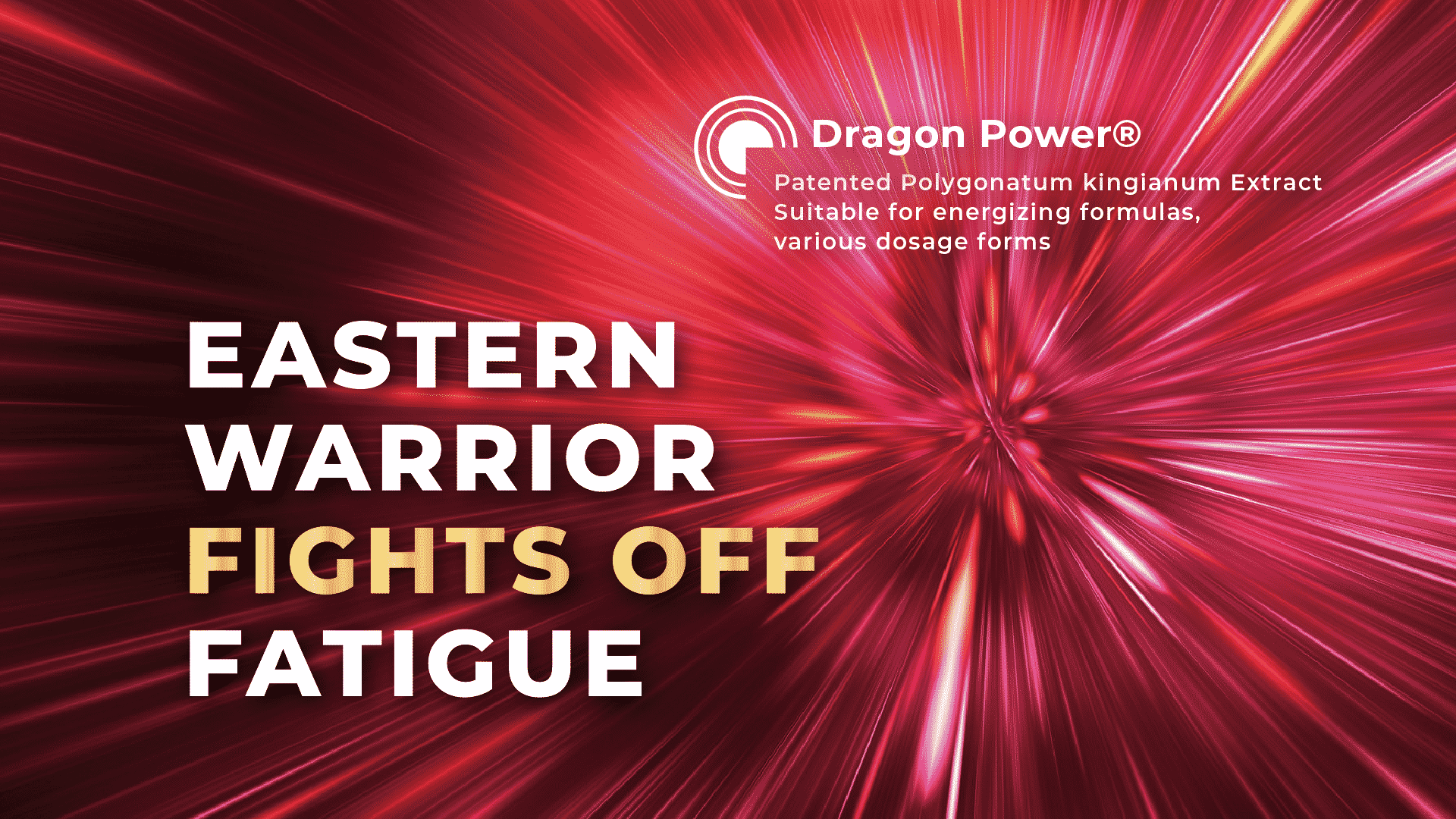 EASTERN WARRIOR, FIGHT OFF FATIGUE
Dragon Power® Patented Polygonatum kingianum Extract
Adaptogens
TCM(Traditional Chinese Medicine)
No hormones
No dependency
No prescription ingredients
[1] Harman SM, Metter EJ, Tobin JD, Pearson J, Blackman MR.Longitudinal effects of aging on serum total and free testosterone levels in healthy men. Baltimore Longitudinal Study of Aging. J Clin Endocrinol Metab. 2001; 86:724-731.
[2] Stanworth RD, Jones TH. Testosterone for the aging male; current evidence and recommended practice. Clin Interv Aging. 2008;3:25-44.