On July 23rd, National Taiwan University College of Medicine has published, in Nature Biotechnology, an article about QVS-96, the world's first fully automated detection integration system developed by TCI GENE, a wholly self-owned subsidiary of TCI Co., Ltd.(TWSE: 8436), to witness and share with the world the Taiwan-based biotech company's exciting achievement in epidemic prevention. It is the first time for a biotech company-developed technology in virus testing to be introduced in this prominent academic journal covering the science and business of biotechnology that only publish highly influential articles.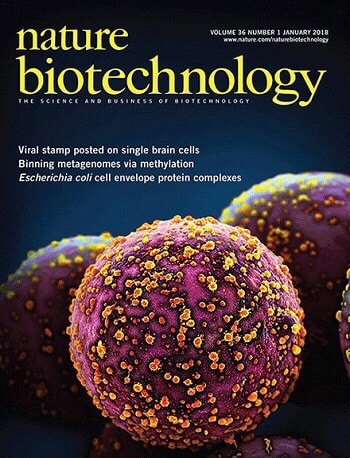 《Nature Biotechnology》Published: 23 July 2020
The article points out that TCI started to develop various immunity-boosting health foods and equipment for virus detection at the end of last year when the COVID-19 epidemic had notspread. Combining the automated robotic arms used by TCI's laboratories for Bio-Resource Data Mining with TCI GENE's years of experience in nucleic acid testing, TCI has successfully developed QVS-96 to shorten the turnaround time of qPCR testing through automated programming and the integration of the virus detection processes. It is also mentioned in the article that TCI contacted international humanitarian organizations to donate QVS96, helping to satisfy the surging demand for virus testing around the world.
QVS-96 has recently been registered with U.S. FDA and can be legally sold in the U.S. Moreover, TCI provides integrated epidemic-prevention services, collaborating with its upstream and downstream suppliers to contribute to global human health and fight against the devastating pandemic.
Link to the article on Nature Biotechnology:
https://www.nature.com/articles/s41587-020-0630-0