Recently, the market research conducted by TCI reflected that consumers, especially consumers in China , are holding strong interests in liver health supplements. According to Baidu Index, the search volume of "liver care tablets" has grown fourfold over the past few years . This upward trend seems to be related to consumers' poor living habits.
TCI has also discovered from the Baidu Index data an increase in the search volume of keywords such as "damage caused by staying up late," "fatty liver," "how to get rid of fatty liver" and "hangover cure products," and what's interesting is that the search volume of "fatty liver" reaches its peak in the summertime every year, which may have something to do with the fatness caused by the excessive intake of alcohol, beverages and icy desserts due to the scorching summer heat. These soaring trends has demonstrated consumers' concern about fatty liver resulted from staying up late, obesity or diseases and the damage to the liver from excessive drinking and that consumers are trying to find proper solutions for these "liver problems." TCI predicts that consumers' concern for liver health will surely increase continuously, and thus market demand for liver care products that help prevent alcoholic liver disease, inhibit accumulation of liver fat, fight against liver inflammation and so on, along with the sales of these products, will definitely grow. Since the summer is coming, now is the best time to launch liver care products to "win at the starting line."




Bedtime Procrastination: the Ultimate Damage to the Liver
According to the statistics from Statista, the top five countries with the worst work-life balance were Turkey, Mexico, Israeli, Korea and Japan in 2017. China, although it was not among these countries, seems also troubled by work-life balance problems currently as the "996" or "007" work schedule has greatly impacted on many employees' lifestyles in China. Other than overworking of employees, it is common for students in China to pull all- nighters to study for exams and for young people to procrastinate their bedtime because of strong electronic media habits. The average sleep time in China was 6.5 hours in 2018, a great drop from the 8.8 hours in 2013. Besides, according to the survey conducted by the China Youth Website, only 2.66% of college students never stay up late, which shows that bedtime procrastination has become common among the youth in China. Bedtime procrastination is likely to cause damage to the liver as it has been proven that sleep deprivation will cause damage to liver cells in the research by Carol A. Everson et al published in Sleep. Since it may not be possible for most bedtime procrastinators to change their sleep schedules, they will have to take liver care supplements instead to prevent the damage of liver cells from transforming into serious liver diseases.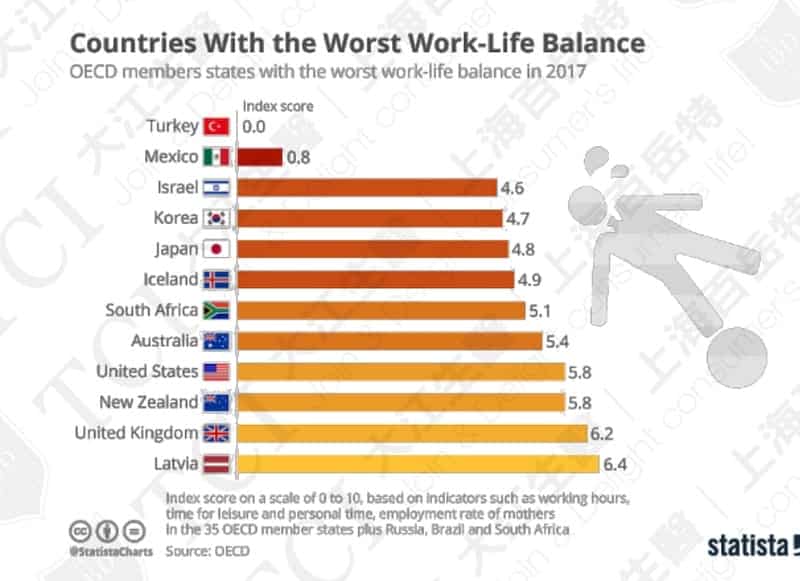 Countries with the Worst Work-Life Balance in 2017 / Data Source: Statista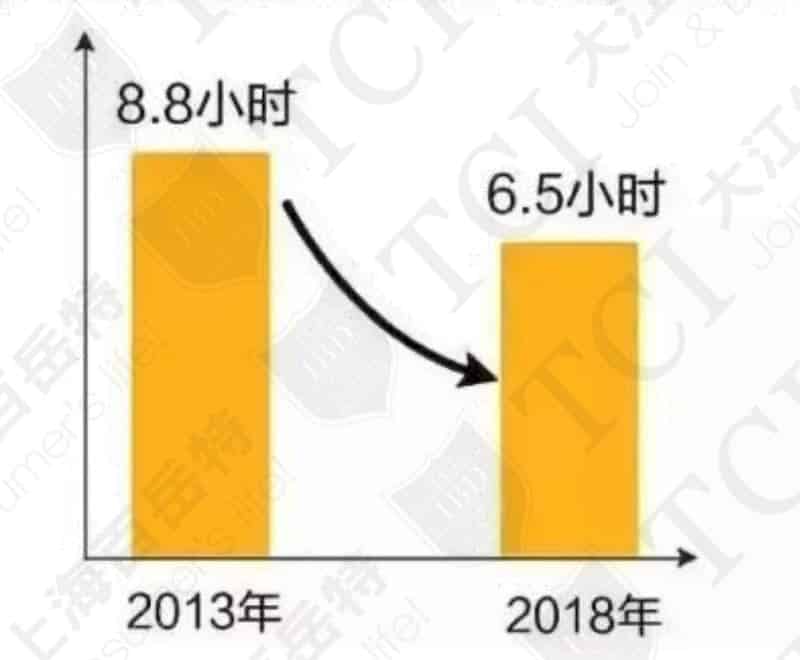 Average Sleep Time in China / Data Source: The 2018 Report on Chinese Sleep Index
Threats to the Liver, All Around Us
Apart from staying up late, there are also other factors to cause damage to the liver, such as a virus infection, obesity or alcohol consumption. According to the research by U. Iqbal et al published in Medicines in 2019, the top 3 regions with the highest prevalence of non-alcoholic liver disease were the Middle East, South America and Asia, of which roughly 30% of the populations were suffering from fatty liver. On the other hand, the statistics from Statista indicated that China ranked top in alcohol-attributable deaths in 2016 with nearly 0.71 million deaths, twice as many as the deaths in India, which was in the second place. These statistics shows an urgent demand around the world for products that help consumers prevent the transition from fatty liver into liver cirrhosis, or even liver cancer and products that help accelerate alcohol metabolism to prevent death from alcohol consumption.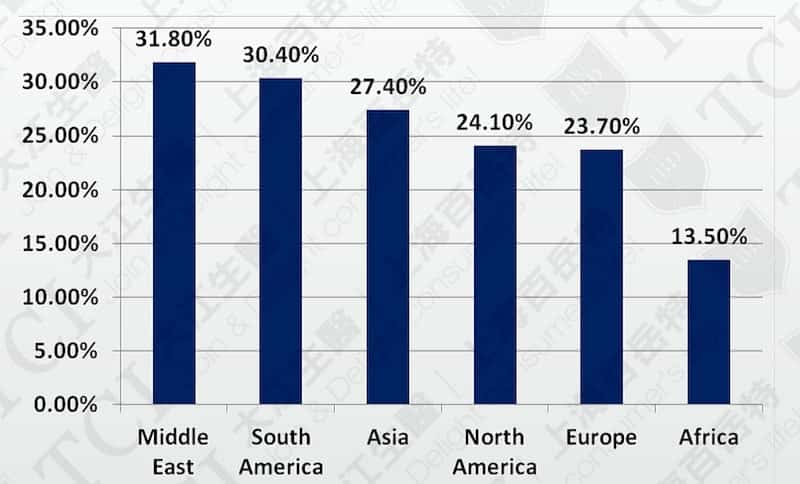 Global Prevalence of Non-Alcoholic Fatty Liver, by Region / Data Source: Medicines (Basel). 2019 Mar 18;6(1). pii: E41.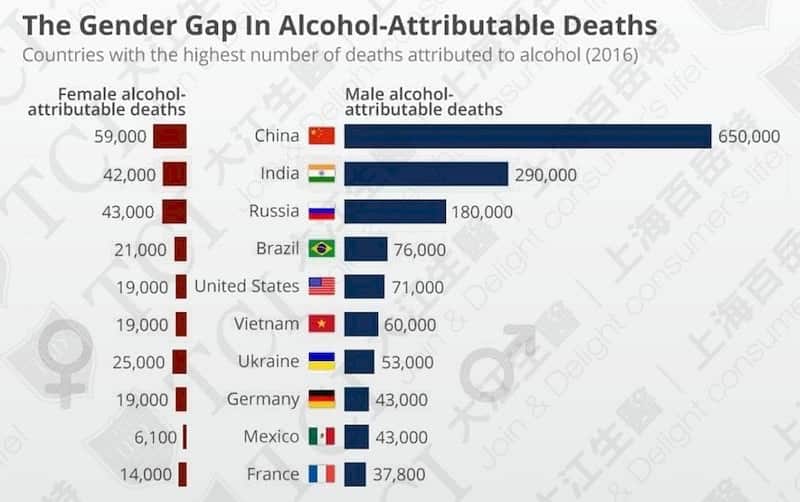 Global Alcohol-Attributable Deaths, by Country / Data Source: Statista
Great Potential in Global Liver Care Market
People's poor health habits in modern society have indirectly led to growth of the overall market size of liver care products. According to Innova Market Insights, the product launches of liver care supplements worldwide have kept growing at a CAGR of 8.66% over the past 5 years. In 2019, a record high number of 598 new liver care products were launched, and Zion Market Research has pointed out that the overall sales of liver care products in the global market will increase to USD 960 million by 2025. Among the product category, botanical/herbal supplements, with fast growth in the number of launches, are the most popular. The data from Innova Market Insights also indicated the number of these supplements in the global market has grown by 15.24% in 5 years. In terms of region, the research by Grand View Research shows that Asia Pacific was the largest regional market, taking up 35.5% of the global market share in 2018. Besides, the prevalence of liver diseases in Asia is rather high. Thus, the Asia-Pacific market for liver care supplements is expected to witness robust growth in the future.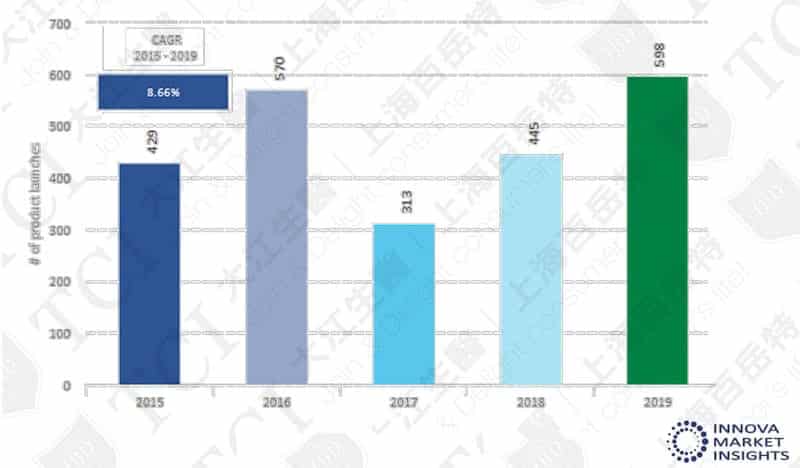 Global Launches of Liver Care Supplements (2015-2019) / Data Source: Innova market insights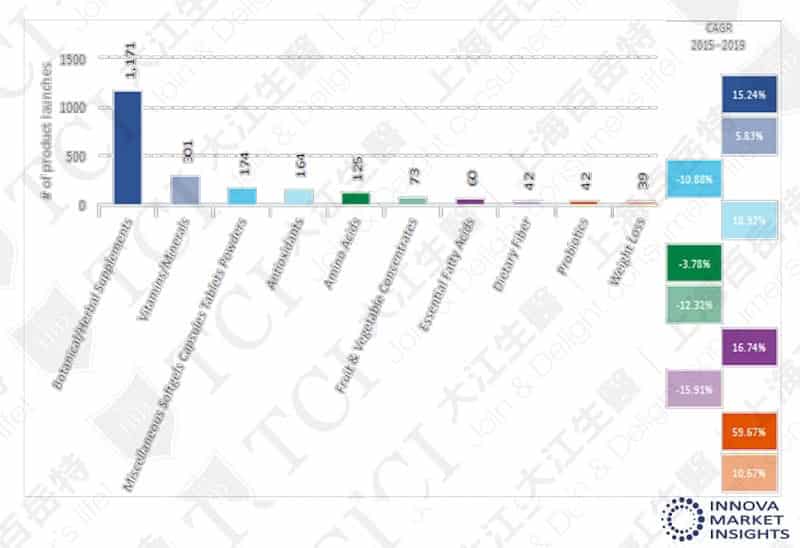 Botanical/Herbal Supplements are the Most Popular among the Product Category / Data Source: Innova market insights
China: the Rapid-Growing Market
Do you know which country around the world has the highest number of patients with liver diseases? The research by McKinsey & Company indicates that the incidences of liver cancer and Hepatitis B in China are, respectively, 18 times and 28 times higher than in the United States. Moreover, due to the drinking culture, the number of patients with alcoholic liver disease in China has been constantly increasing, according to the study by Wen-Jun Wang et al. published in World Journal of Gastroenterology (WJG). The high prevalence of liver diseases in this country has thereby promoted the demand for liver care products. The data from Zhiyan.org points out that the China market for liver care supplements reached CNY 6.77 billion with a CAGR of 27.4%. Market opportunities for more liver care products can thus be expected in the future. On the other hand, according to Tmall Global, the amount of consumption and the penetration rate of liver care supplements in China grew at a high speed from 2015 to 2018, which ensures the unlimited potential of the China liver health market.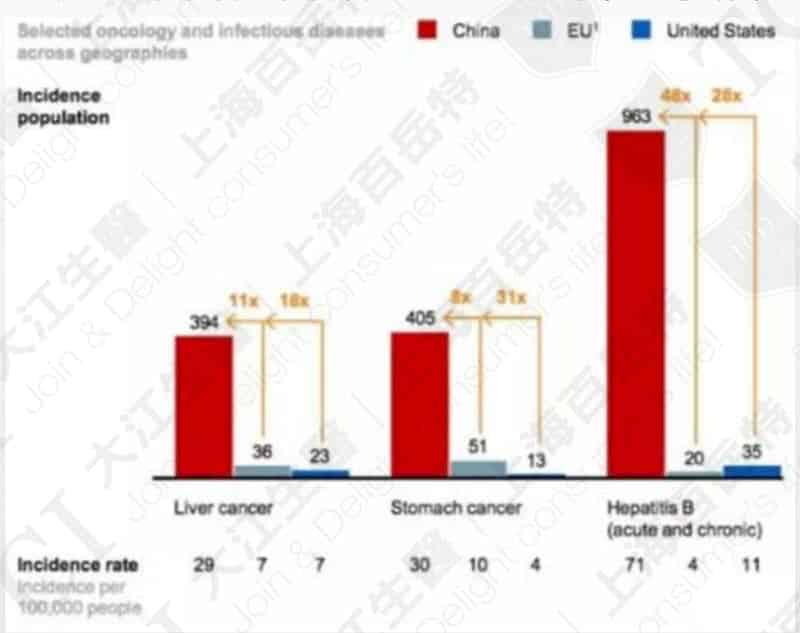 The incidence of liver diseases in China is higher than in the U.S. and Europe / Data Source: McKinsey & Company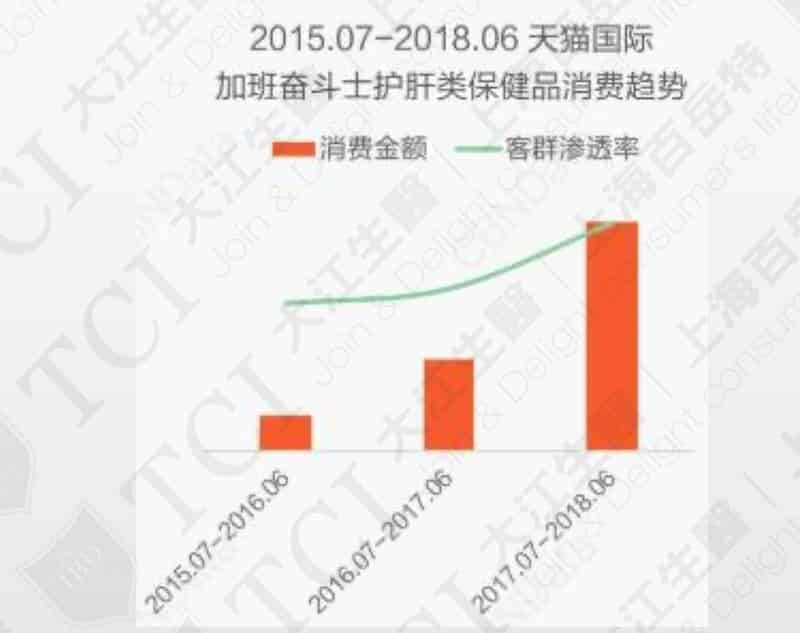 Amount of Consumption and Penetration Rate of Liver Care Supplements Among Overtime Workers / Data Source: Tmall
Turmeric: Wisdom from Ancient India
Long working hours at the office can cause liver problems, so, for office workers, using liver health supplements is rather important, and among all the liver care products, turmeric/curcumin supplements are surely a good choice. Turmeric has been frequently used to treat liver diseases in the Indian traditional system of medicine, Ayurveda. The study by C.M. White et al. published in Pharmacy Practice (Granada) also indicates that the turmeric extract is helpful for the treatment of liver diseases. On the other hand, from the Baidu Index data, TCI found that the search volume of "the efficacy and effects of turmeric" grew by four times in recent years, which shows consumers' strong interest in turmeric, and products like the turmeric/curcumin supplements launched by BIO Schwartz and Organic India are receiving a lot of comments on Amazon. Furthermore, according to Innova Market Insights, the product launches of dietary supplements containing turmeric/curcumin grew by 20.9% from 2015 to 2019. Consumers' demand for this kind of supplements, as well as the sales, is thus expected to grow nonstop.

Milk Thistle: the Liver Health Keeper
Historically, milk thistle has been used as a medicinal herb. According to written records, milk thistle was used to treat venomous snake bites in ancient Greece. Also, this herb has been used traditionally as a liver tonic in Europe. Currently, milk thistle is contained in many liver care supplements. According to the research by L. Abenavoli published in Phytotherapy Research, milk thistle is helpful for treating liver diseases like alcoholic liver disease, acute liver disease and chronic liver disease. Consumers, on the other hand, are holding a strong interest in topics related to milk thistle; the data from Keyword Tool shows that the search volume of keywords related to milk thistle has increased by 16% recently. Thus, the two market-leading supplement brands, Swisse and Blackmores, have launched liver care supplements containing milk thistle. As global dietary supplement brands around the world are launching liver health products, it is believed that the liver care market has enormous potential.