National Taiwan University College of Medicine has published, in Nature Biotechnology the other day, an article about QVS-96, a fully automated detection integration system developed by TCI GENE, a wholly self-owned subsidiary of TCI Co., Ltd. (TWSE: 8436). The system, with the highest accuracy so far, is regarded as the best solution for the growing demand for virus testing and has been put into practical use for epidemic control. Recently, QVS-96 has been registered with U.S. FDA and can be legally sold in the U.S. as well as other countries that recognize FDA certification.
With the seemingly unstoppable spread of COVID-19 in Europe and the U.S., QVS-96 has caught U.S. FDA's attention, covered by FDA HEALTH NEWS, and CE marking, an indicator that a product complies with EU legislation, for the system is expected to be obtained in the near future. According to FDA HEALTH NEWS, the adoption of QVS-96 for on-site testing at major airports will be of great help for border control, since the test results can be obtained in 4 hours using the system. Also, as FDA certification is widely recognized and adopted internationally, it is expected the selling of the systemcan be approved in countries around the world shortly.
Developed by TCI in response to the ravages of COVID-19 around the world, QVS-96, serving as the optimal solution for the surging demand for virus testing,has caught international attention. Moreover, the system can also be used to detect other influenza viruses (such as SARS, MERS, H1N1) through module conversion to assist in global disease control.
The use of QVS-96 allows testing to be done 24/7, and thus can speed up the tests of inbound air passengers by 7 times compared to the current testing performed at airports. By using the fully automated detection integration system, nearly 900 specimens are tested daily with an accuracy of 99.9%, which will definitely be a massive help for border control and the restoration of the global economy.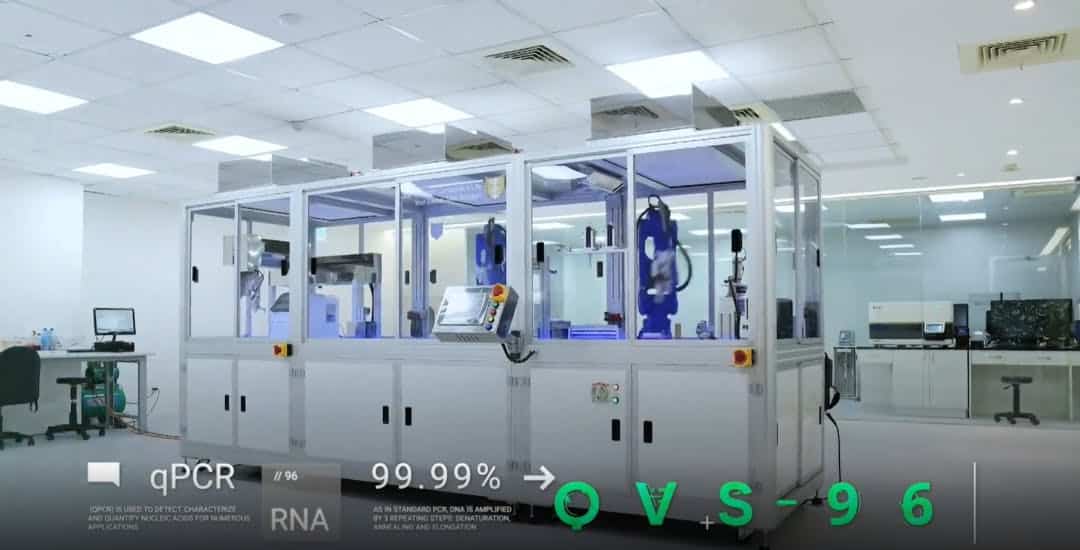 Link to FDA Health News Coverage of QVS-96
https://fdahealthnews.com/stories/543243564-tci-bio-tci-gene-registered-with-us-fda-aims-to-support-accurate-testing-in-international-airports