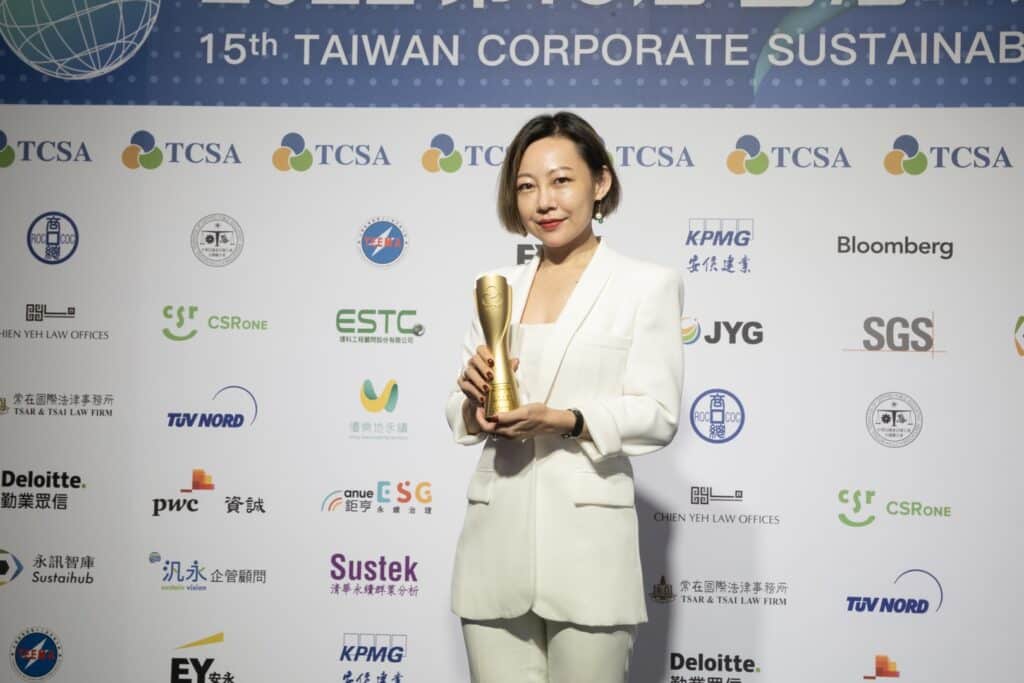 TCI (TT8436) recently won the "Top100 Corporate Sustainability Awards," the "Best Performance of Circular Economy Leader Awards," and the "Corporate Sustainability Report Awards" at the 15th annual sustainability event "TCSA, Taiwan Corporate Sustainability Awards." In biotechnology, the Company's original agricultural circular economy project that transform the agricultural by-product into functional ingredients, greatly provide a win-win situation regarding environmental preservation, product innovation & efficacy, and farmers' financial return.
With sustainability as one of TCI's core value, we committed to energy saving, carbon reduction, and became the first company in Taiwan to join the RE100, the highest international renewable energy initiative. In addition, TCI built two Green Buildings certified by LEED in Pingtung, Taiwan. Our goal is to design and manufacture zero carbon functional food and skin care products for customers, help our customers establish the sustainable competence in 63 countries. TCI is the leading partner of CDMO for international brands in health care, personal products, and medical materials.
TCI commits to mitigate the impact of food loss & waste, and the extensive high carbon emissions, the agricultural circular economy deployed by TCI was awarded the Best Performance of Circular Economy Leader Awards as a representative project.
Taiwan produces 4 to 5 million tons of agricultural waste every year. The disposal process generates methane with high greenhouse gas potential. Most farmers cannot handle these wastes; about 30% of the waste went to landfills, and 50% were used as compost. Since 2012, TCI has launched agricultural circular economy project, the agricultural by-products were verified by TCI's exclusive "Bio-resource Data Mining Platform" with strong health benefits such as sleep aid, anti-hair fall, fat reduction, liver protection, etc. The other best practice from agriculture waste is the alternative use of quinoa's residue. TCI uses quinoa extract as a collagen boosting ingredient, and the residue of quinoa were used as organic fertilizer after fermentation process. The quinoa fiber after extraction was used in the product packaging materials.
TCI continues to invest more than 5% of its annual revenue in cutting-edge research and efficacy verification. The Company extends its unique technology to three sustainability goals: maximizing the value agricultural by-products, mitigating food loss &waste, reducing carbon emissions, and promoting community inclusion.
TCI stated that the development of such a win-win circular economy model should extend to more up and downstream partners to join. We are honored to take this opportunity to share our vision, plan, and result. TCI looks forward to more branded customers joining us in creating better future for human and the planet.