Paris Climate Agreement is one of the most important agreements about climate change. Its specific policy regarding carbon reduction have reached consensus in COP24, which was held from December 3rd to 14th in Poland. During COP24, it was said that the global average temperature was likely to increase by 1.5 degree Celsius in 2052, according to Special Reports on Global Warming of 1.5°C published by IPCC in October. It was also said that the emissions of carbon dioxide would need to fall by about 45% by 2030, reaching zero around 2050, in order to yield Global Warming.
TCI Co., Ltd. is the only Asian company invited to attend the forums. Remi Lee, the CSO of TCI, shared about the green building, renewable energy, tree planting, and green power purchase of the integrated production program at Pintung Precise iManufacturing Rock Park.
TCI's Environmentally-friendly Sunshine Sheet Mask Factory is the world's leading sheet mask factory that has obtained the US LEED Green Building Certification. The thermal cycle design can efficiently recycle the heat produced by the machinery, make good use of every power source, and also reduce the factory's temperature. For the overall design, a metal grill is used to reduce heat entering the building. Also a large amount of glass is used throughout the roof of the building so that during daytime there is no need for electrical lighting reducing energy consumption. This results in a reduction of 528 tons of carbon emissions per year. In addition, the three factories including the new Sunshine Sheet Mask Factory are all equipped with a large-area of solar panels, producing 9,000 GHz of electricity per year. TCI also cooperates with the Taiwan Forestry Bureau to plant 17.25 hectares of forest in Pingtung. By integrating the above methods; TCI will completely neutralize the 5,959 tons of total carbon emissions this year, and meet the gold standard of the Kyoto Protocol.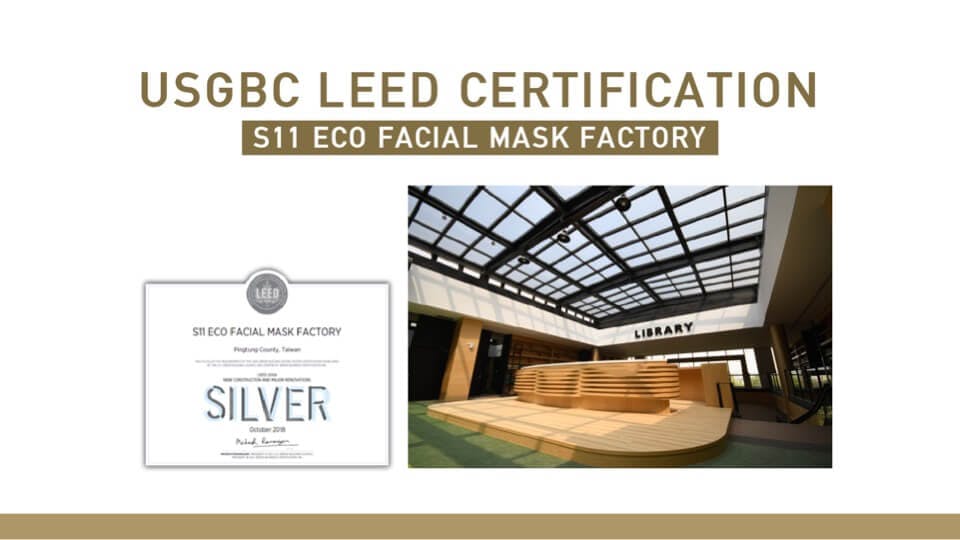 In the process of studying energy saving programs, TCI synchronously optimizes production processes and has increased the original capacity for functional beverage manufacturing from 100 bottles per minute to up to 600 bottles per minute. This not only improves energy efficiency, but also sets a new standard for functional beverage production process technology. After joining the RE100 of the Renewable Energy Initiative, TCI invited Taiwan's leading industrial companies to form a renewable energy manufacturing alliance, and has successfully inspired two other biotechnology companies to join RE100. Together, we promise to solely use renewable energy by 2030, and lead the industry towards carbon neutrality, in order to achieve the original goal of the RE100.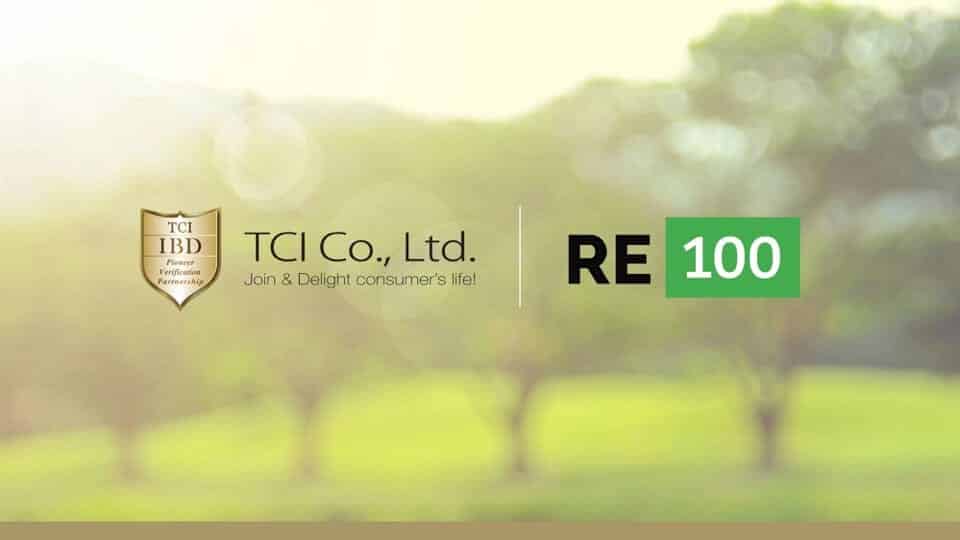 TCI further cooperated with suppliers and brand customers through vertical integration to build green supply chain, design more series of products which are produced by renewable energy and thus provide our brand customers with environmentally-friendly products marketing plan. Brand customers are also invited to attend summits regarding energy saving and carbon reduction to convey their eco-friendly concepts.
With autonomous management, leading industry and supply chain conformity, TCI responded to《Global Warming of 1.5°C》proposed by IPCC. It was recognized by government officials, experts and scholars from COP24 "Industry Leading Strategy forum" and "Low-carbon Economy forum" that these actions are positive examples of sustainability. Vincent Lin, the chairman of TCI, has declared that sustainability is the competitiveness of all corporate in the future. As a manufacturer, we have changed our production procedures to be more sustainable and it even helps to reduce the cost. Environmental protection is not an ideal but a business which is worth of investment.
Video of the Panel (Focused time – 2:46:38 & 3:16:11)