1 in every 3 suffer from insomnia.
Trying to Get Rid of Insomnia?
In China, while the COVID-19 epidemic is ebbing, more people are suffering from insomnia due to stress at work and in life as well as the uncertainty about future economic development, and thus "a sure cure for insomnia" is more coveted than ever by consumers.
China Search Trend of "a Cure for Insomnia"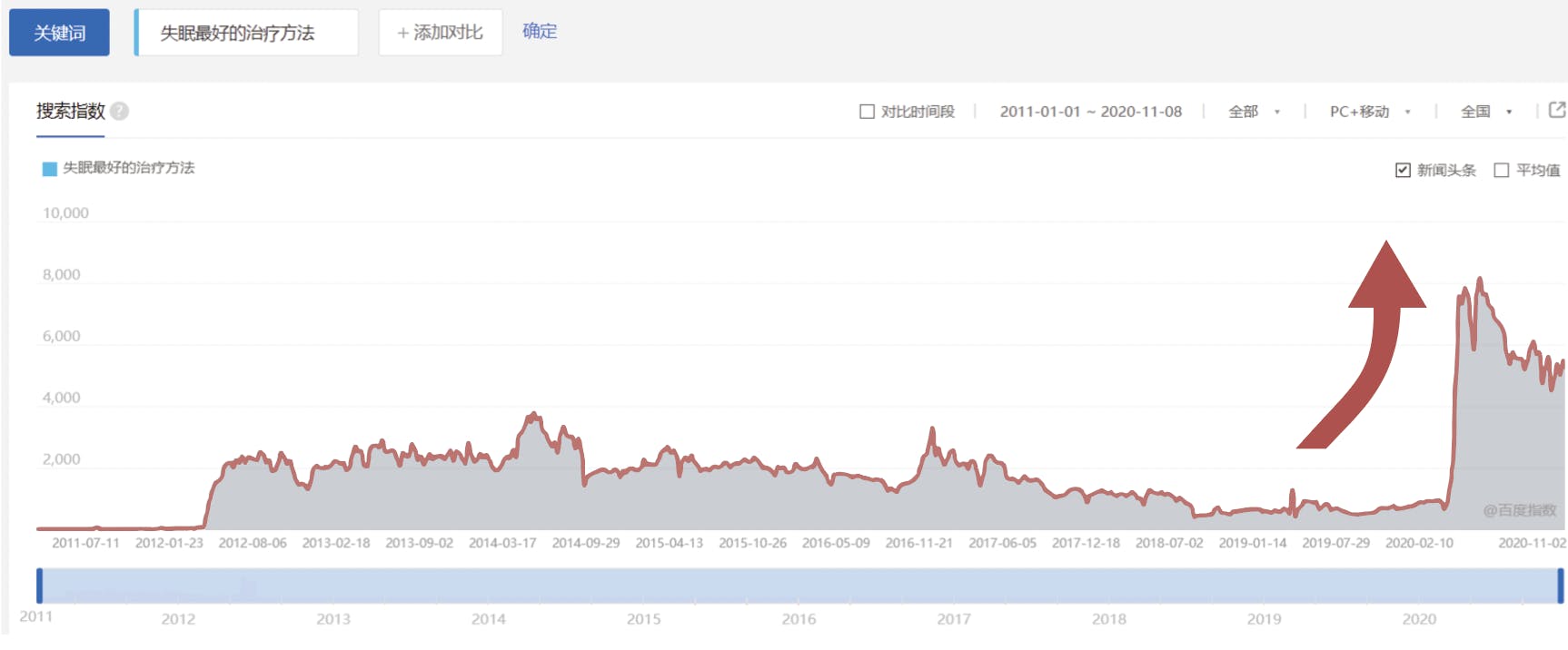 Source:Baidu Index
On the other hand, insomnia and sleep problems have been frequently discussed in the United States since 2011, with an upward trend of the search volume of insomnia-related keywords.

Source:Google Trend
What Age Group Does Insomnia Affect the Most?
More than 300 million people in China are suffering from sleep disorders. The age group of 41-50 is affected by sleep problems most seriously, with up to 82% of them having difficulty falling asleep, staying asleep, or getting deep sleep, and among adults aged 26-30, 21-25, and 31-40, it has been reported 78.6%, 74.1%, and 72.9% are troubled by the aforementioned conditions respectively. It has been reported the average age of people dealing with abnormal sleep patterns is gradually decreasing, and currently the age groups affected the most by sleep disorders happen to be the groups most involved in social e-commerce, which is believed to drive growth of the sleep-aid supplement market.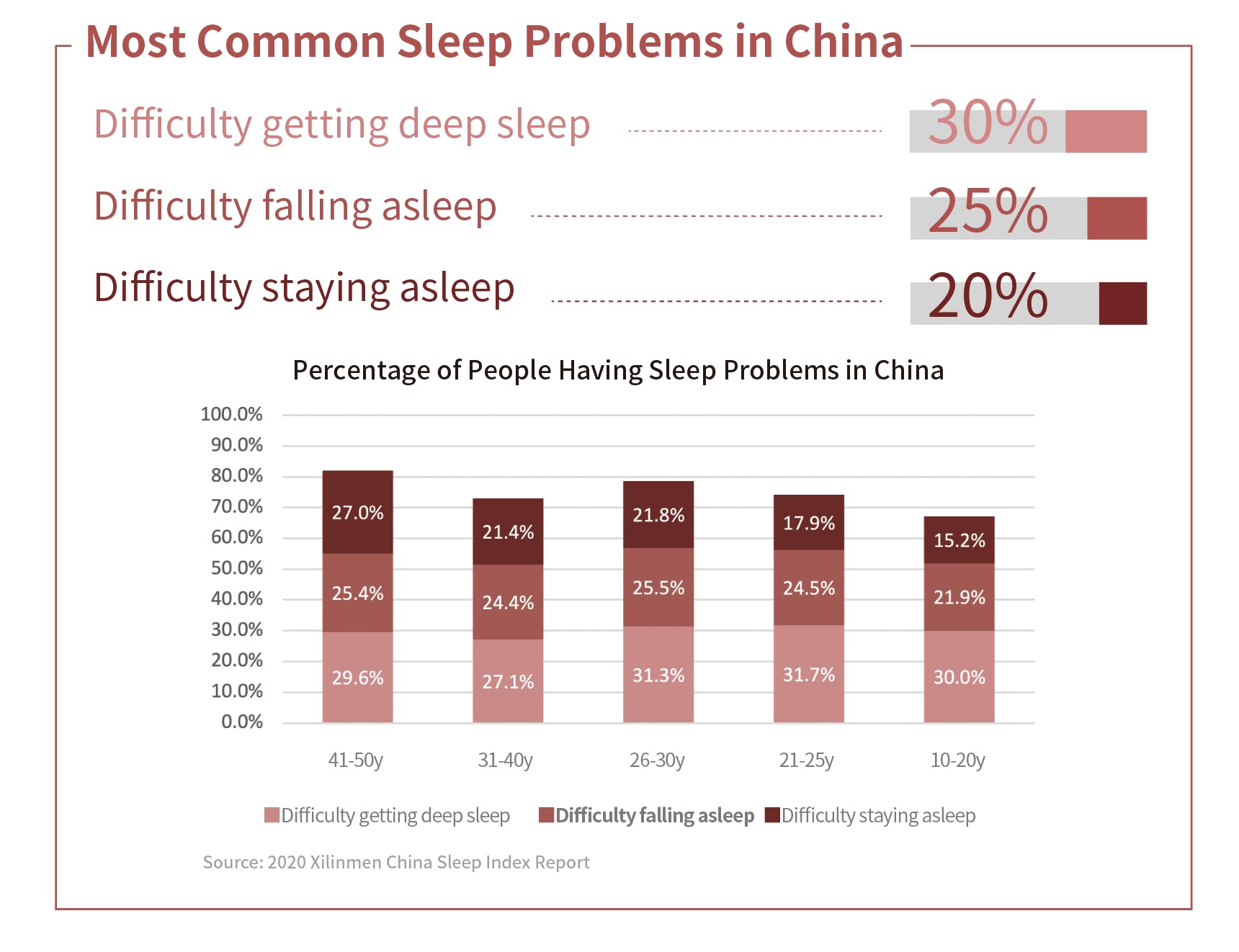 GlobalSleep AidMarkets
U.S. is the Largest,and APAC the Fastest
The global sleep aid market reached approximately US$79.66 billion in 2019, with a CAGR of 7.1% in 2020-2030, and is expected to exceed US$112.35 billion by 2024. In terms of region, North America accounts for the largest share, and the APEC market grows the fastest.

Source: P&S Intelligence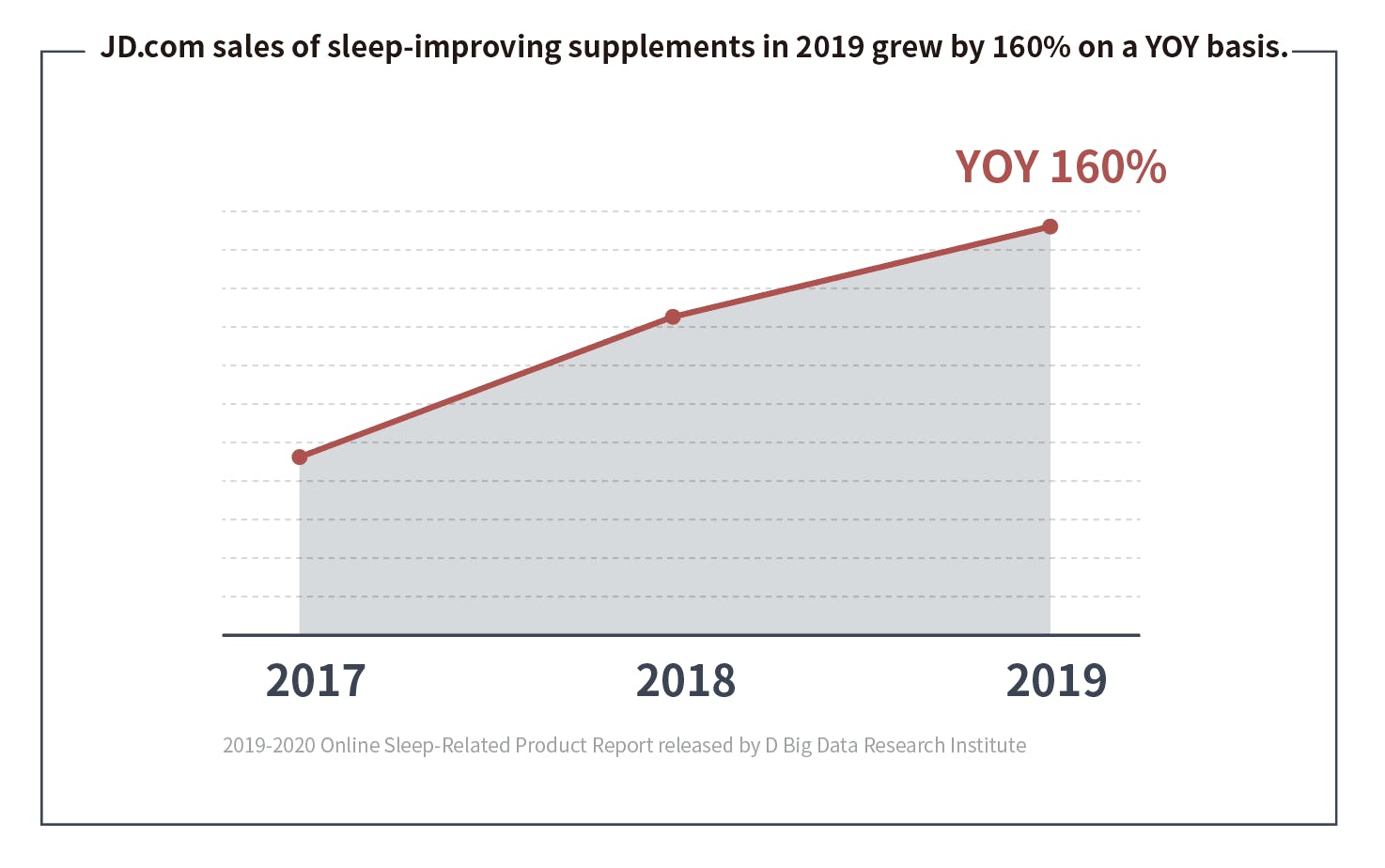 Opportunities Always Lie in Problems
Sleep-Related Health Problems that Consumers Are Facing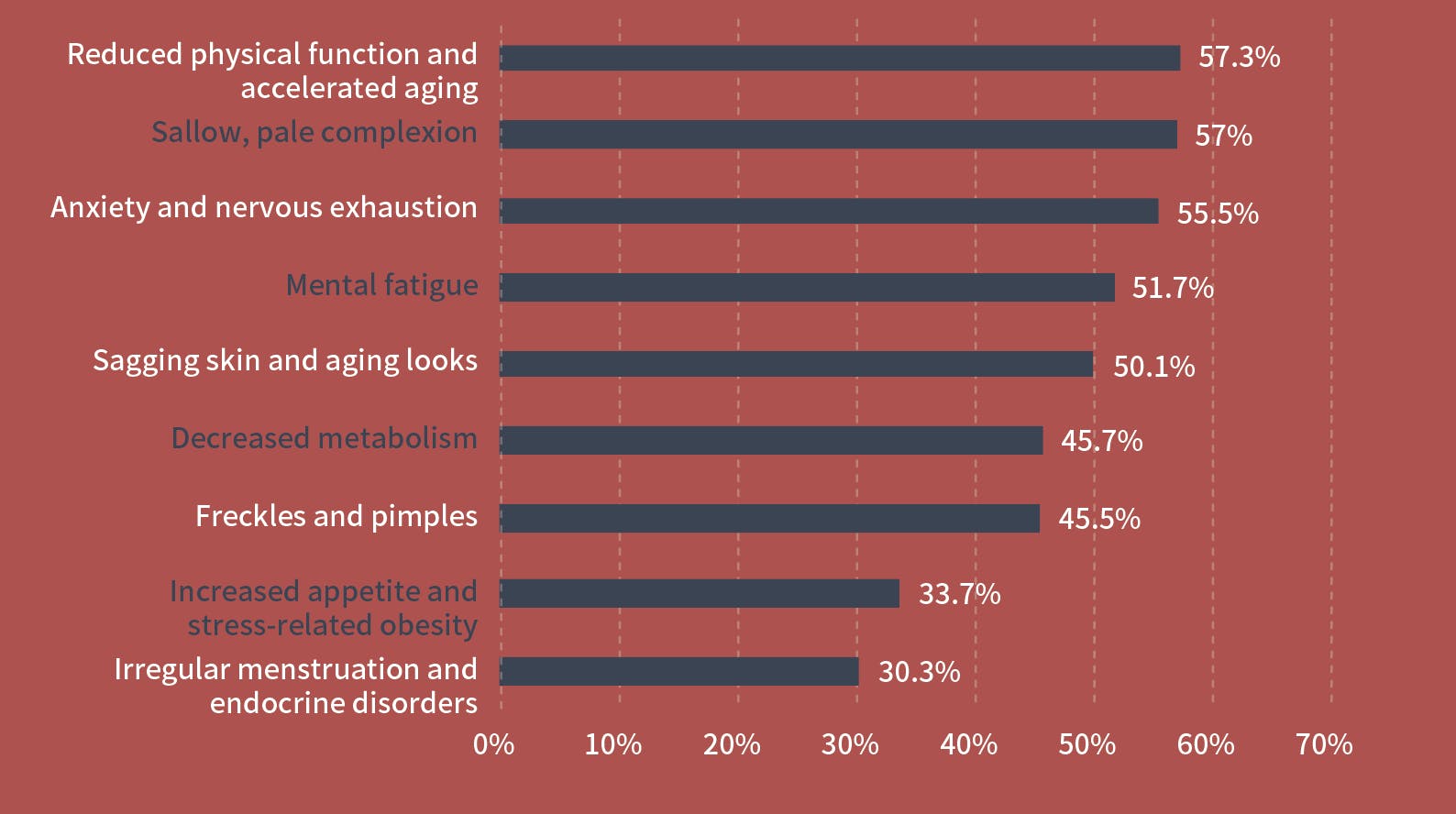 Source: iSearch Consulting Group
Now or Never!
Global Top BrandsHave Enteredthe"Good Sleep" Market