Private Label Supplement Manufacturer
Contract Manufacturer in OEM / ODM, Custom Formulas , White Label and CDMO service
With 40 years of experience in the global health and beauty industry, TCI, a reliable CDMO & private label supplement contract manufacturer, has created countless hot-selling private label products r organic products for large-scale household brand-names. Based on research conducted by the R&D team comprising dozens of experts and PhDs, we take scientific validation as the key measure in product development, custom formulas for capsules, powders, liquids, tablets, softgels and functional drinks, and offer a wide range of private label supplement, collagen, probiotics and skincare manufacturing service.
We offer various dosage forms: liquid sachet(TDN), liquid shot, powder, tablet, and capsules to fulfill different scenario needs.
Seize the $505.4 Billion Business Opportunities of Global Nutritional Supplement Market
The global nutritional supplements market is expected to grow at a compound annual growth rate of 6.2% from 2021 to 2028 to reach USD 505.4 billion by 2028. The functional foods segment dominated the market for nutritional supplements and held the largest revenue share of 60.0% in 2020. This is owing to the rising demand for nutritional and fortifying food additives such as vitamins and minerals, omega 3 fatty acids, gummy supplement, and fibers. In addition, the rise in consumer awareness related to health and fitness further propels the demand for functional foods. TCI Co., Ltd is the only healthcare product manufacturer in Asia with both the R&D and testing capabilities that combines hundreds of natural plant extracts with diverse efficacy testing platforms that screen for specific combinations. This allows us to customize effective products, increase product differentiation and help our client to seize the $505.4 billion business opportunities of global nutritional supplement market.
Private Label / ODM / OEM Dietary Supplement and Vitamins Products
8 Steps of Hot-Sell Private Label Supplement Products Manufacturing
Healthcare Manufacture Private Label Supplement Products with TCI Patented Technology
ACHIEVING
PERFECTION
IN FORMULATION
Synergene™ is TCI's proprietary formulation solution that is unique to the market.
Never again do you have to worry about another Me2 product on the market, or paying extra price for heavily branded ingredients that might not work well in all formulation.
Our promise is to help you maximize the potential of each ingredient by utilizing patented synergistic blends yielded from our in vivo&in vitro experiments.
Patentable blends allow you to present the value of the formulation to the consumers, allowing the technology being perceived as an added value worth paying for.
Manufacture Private Label Supplement Products with a Variety of Health Functions
TCI is experienced to manufacture private label nutritional and dietary supplements products.
。Body Health
Eye Health and Vision Supplement(fish oil, lutein…) / Sleep Aid / Immunity Boosters / Liver Health and Maintenance / Cardiovascular Health / Digestive and Gut Health
。Weight Management
Weight Loss & Slimming / Bowel Movement / Meal Replacement
。Women's Health
Breast Enlargement / Nourishment / Intimate Care
。Men's Health
Energy Boosters / Sexual Performance
Why Choose TCI as Your Private Label Supplement Manufacturer?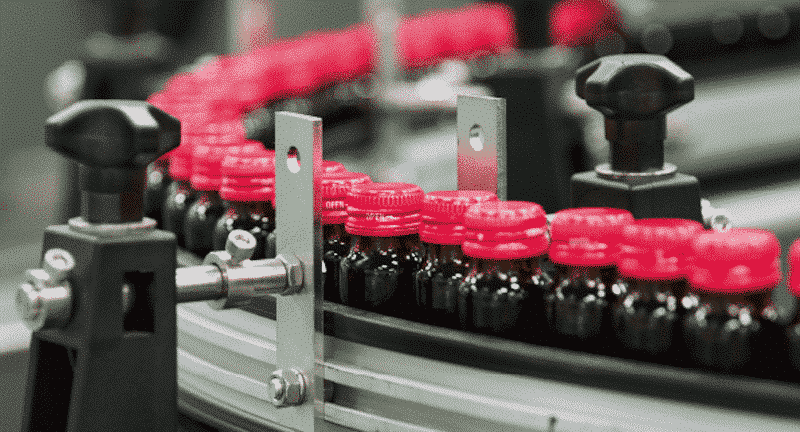 GMP Certified / ECOCERT / ISO 22716 / ISO 9001 / ISO 14001 / OHSAS 18001 / TGA / Kosher
Over the past 40 years, TCI has created countless hot-selling private label supplement products with our OEM / ODM services , which together with the value added services and enable our clients to achieve sales up to USD 30 billion.
LIQUID SUPPLEMENT MANUFACTURING FACTORY
With HALAL, KOSHER and TGA certified supplement manufacturing facility in USA, Japan, China and Taiwan, private label collagen products manufactured by TCI have been sold to 62 countries in the world. TCI is experienced to support overseas clients on documentation for importing products and for product registration, and help nutraceutical and cosmeceutical brands increase their Asian and Australian market share.
Customized Sustainable Products
TCI is the world's only manufacturer with both LEED green building certification and RE100 membership. It remains committed to protecting the ecological environment while creating high-performance private label collagen products. TCI's factories were achieved carbon neutrality and zero-carbon emissions in the GHG certification system.
TCI is the Strongest Support for Your Business
Our private label stock formulas are the ideal solution for large-scale household brand-names, and offer a wide range of supplement ODM manufacturing services to scale global business.
Validation of Scientific Ingredients
Advanced R&D Support with 12 Labs
Zero-Carbon Manufacturing
State-of-the-Art Automated Production Lines
Halal and KOSHER Certification
Total solution for Import and Export
Marketing Resource for communication
Global Patents and Awards
Stand Out from Competitors & Increase Market Shares?
TCI has been collaborating with medical centers to perform clinical efficacy tests and provide our clients with clinical efficacy reports that serve as the best guarantee of our private label supplement products effectiveness, and help boost our clients' business to the global health and nutrition market.
GLOBAL TOTAL SOLUTION
We offer solutions across your product formulation development, analytical services and supply globally.