A Lutein You Have Never Seen Before Won The 2022 iF Design Award!
TCI's Condensed Lutein contains high concentration eye support formula. The nutrition can be seen in the golden liquid.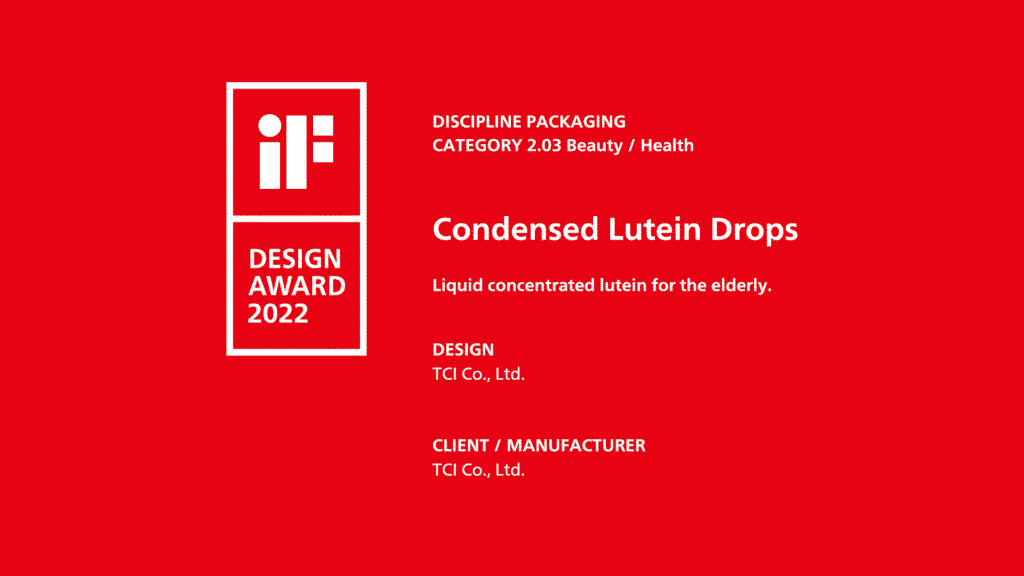 TCI's Condensed Lutein Stood Out Amongst 11,000+ Designs.
The iF Design Award is recognized by consumers and the design community as the most important quality design certification in the world. It is known as the Oscar Award of the design community.
This year's iF Design Award saw a record number of entries, with nearly 11,000 entries from 57 participating countries. The entries are judged on product concept, form, function, differentiation, influence, etc. TCI stood out amongst these many entries and received this honor!
Why Does The Condensed Lutein Use A Liquid Dosage Form?
In the market, it is rare to see eye support products in liquid dosages. This product's high-concentration "Synergene® eye defense formula" has a synergistic effect of 1+1 is greater than 2. The product uses a liquid dosage form because it is equipped with the patented double NUTRI ® technology, which not only coats fat-soluble and water-soluble nutrients at the same time but also makes the ingredients more stable. In addition, it helps solve swallowing problems in older people; thus, there is no need to take multiple capsules and pills. The product is easy to carry and can be "fitted" into various lifestyles. You can add it to your daily drinks or salads.
Solves Swallowing Problems
No extra pills and capsules! Add a drop to your daily drink anytime.
High Concentration, High Absorption Rate
Compound eye support formula, equipped with Double NUTRI technology. Coats fat-soluble and water-soluble nutrients to double the absorption rate.
The outer packaging is FSC certified material, using recyclable glass bottles, adding a green eco-friendly concept.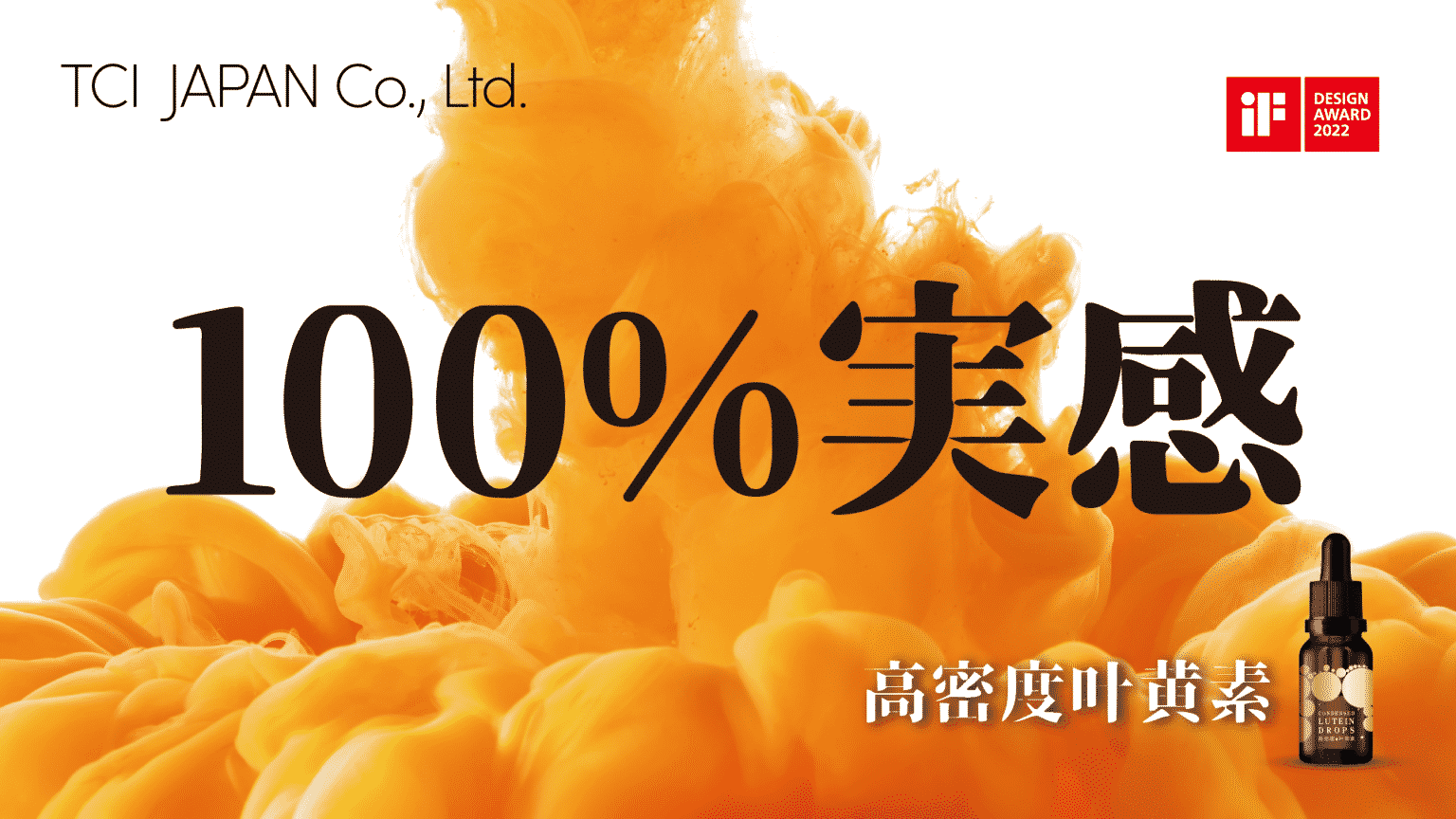 TCI makes good products for you. In terms of R&D and product design, we provide our customers with excellent services and strive to create a greater value and market differentiation for your products!