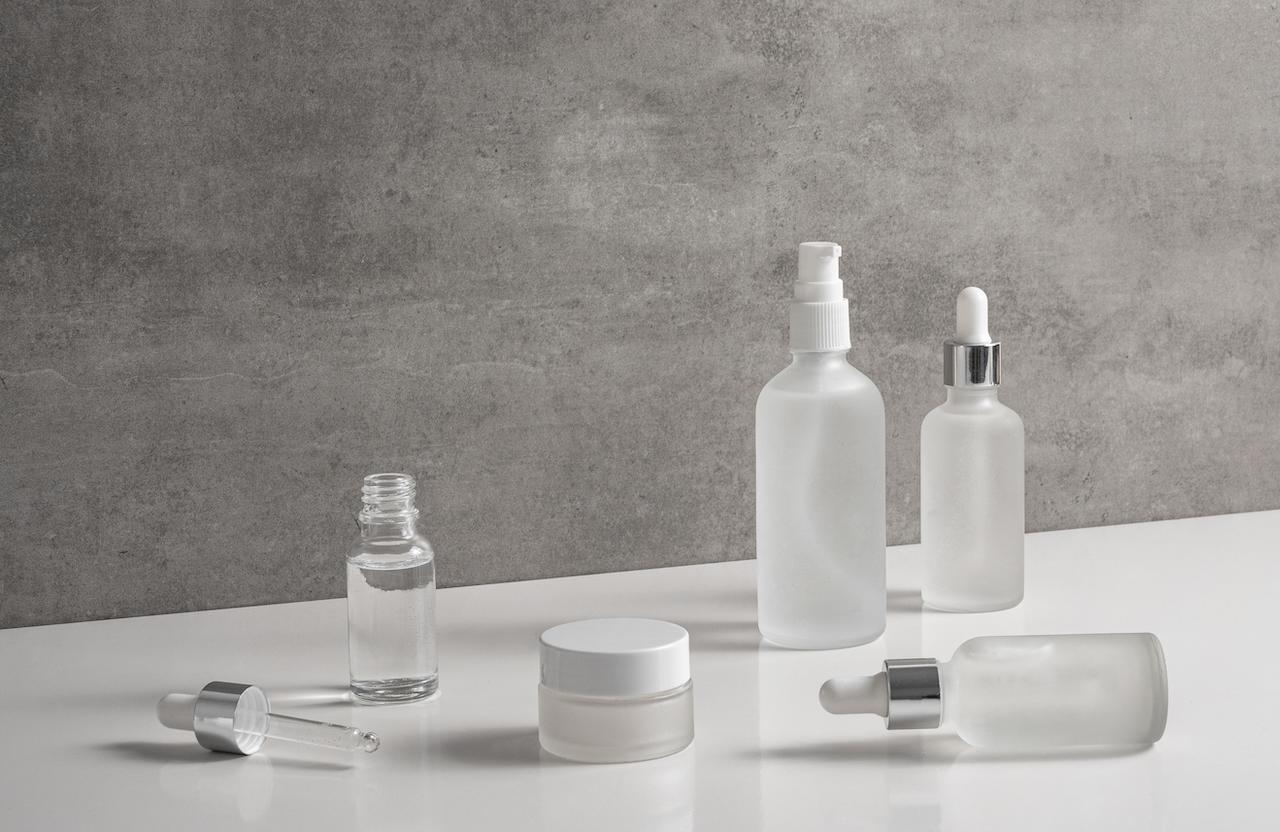 Is selecting private label skincare manufacturers as easy as you think? In this article, we'll walk you through the basics of sourcing a private label skincare manufacturer for your product. The 11 key points outlined here will give you some insight on what you should consider when you are choosing who to outsource the manufacturing of your skincare products, and how to tell whether they are capable of fulfilling your skincare brand's product and marketing demands.
What is skincare manufacturing?
Skincare manufacturing is a mutual collaboration agreement between the brand and the skincare manufacturer. Essentially, the skincare manufacturer produces products based on specifications provided by the brand, then sells them under the branding of the client. The brand is then responsible for marketing and selling these products.
What is the difference between skincare OEM and skincare ODM?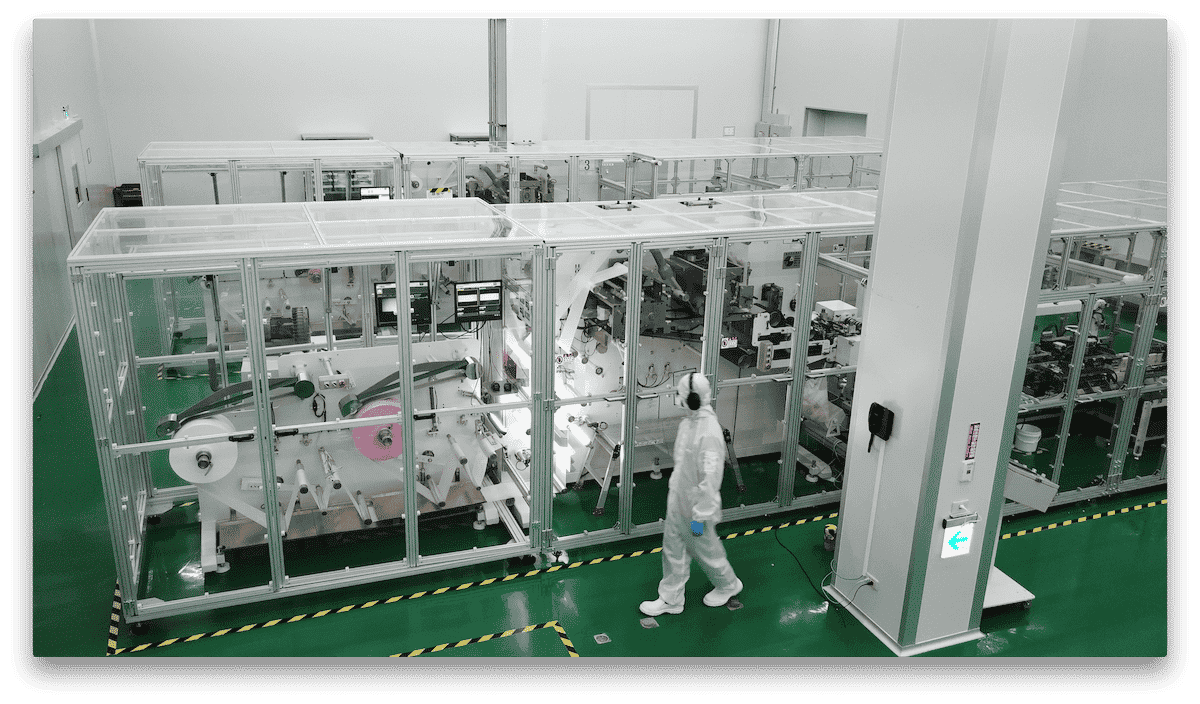 Skincare OEM (Original Equipment Manufacturer) is completely entrusted by brand retailers to produce products according to their needs and conditions. In other words, the brand proposes the formula requirements, and the skincare OEM is solely entrusted with the manufacturing. Many skincare brands have already collaborated with skincare OEMs, and some international skincare brands even have their own factories.
A major difference between working with skincare ODM and skincare OEM is that for skincare ODM, the brand has to take initiative in participating in the product formulation or package design, and their responsibilities are no longer limited to mere production. Skincare ODM generally has independent product development capabilities. This is the most common cooperation mode in the skincare industry today.
Should I choose skincare ODM or skincare OEM? If you have no prior experience or understanding of raw materials and packaging materials for your skincare products, it is recommended to find a skincare ODM with research and development capabilities.
In terms of facial masks, apart from the essential ingredients, the choice of mask cloth is also crucial. There are at least hundreds of mask cloths in the market, and the combination of different cloths and ingredients can maximize the effectiveness of the product. How do you select the best combination of mask cloth and ingredients? This is the product design service that a facial mask skincare ODM can provide.
Suppose you want to design a biocellulose mask today: the thickness of the cloth is not just relevant to the viscosity of the essence, multiple factors need to be considered. Brands collaborate with a skincare ODM to help design and manufacture this biocellulose mask based on different functions. Facial mask/essence/cream skincare OEM only provides the manufacturing of the essence ingredients and the brand retailer has to specify their needs on product packaging design. However, facial mask/essence/cream skincare ODM is able to customize the product based on the brand's target group, focusing on different 3ages, genders, and applicable scenarios, also adding core technologies and ingredients to enhance product performance while at the same time designing matching bottles and packaging based on the requirements.
What is the difference between Private Label Skincare Products and White Label Skincare Products?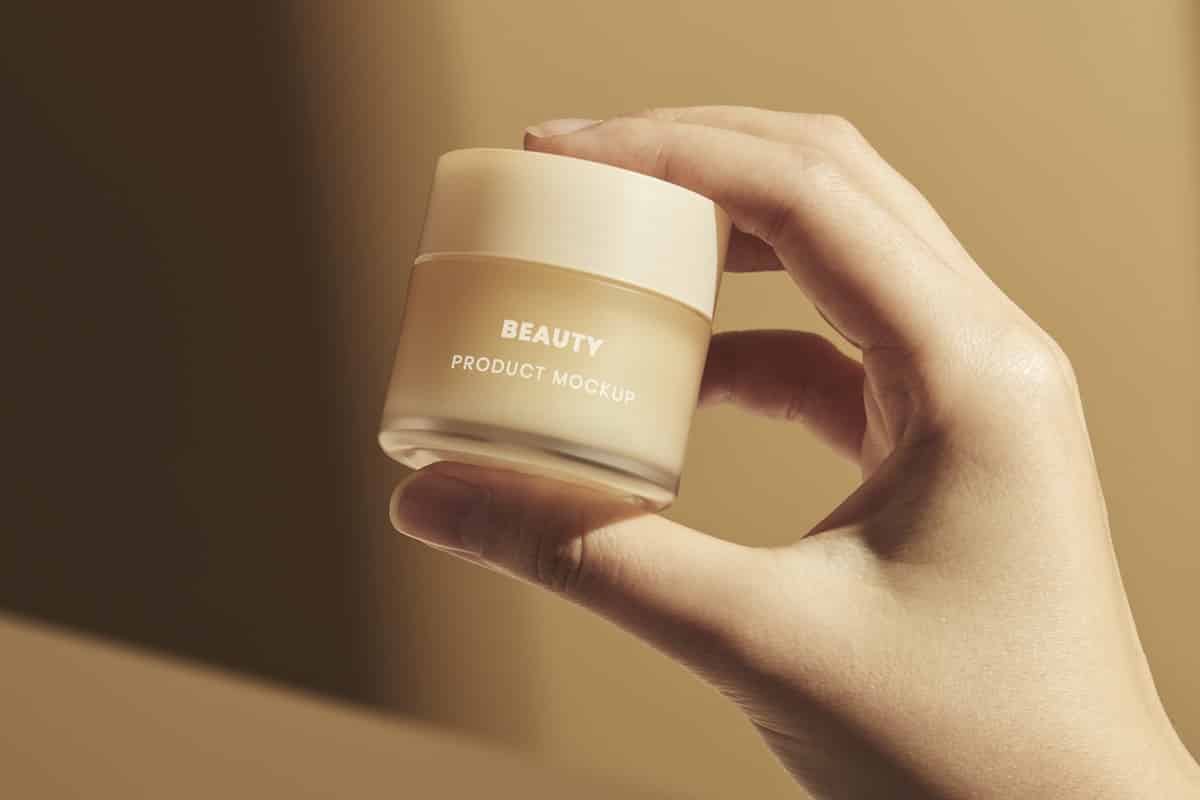 Although Private Label and White Label are similar, there are subtle differences between the two.
Skincare Private Label :
A Private Label, also referred to as a "Private Brand (PB)", is a contract with a skincare manufacturer to produce according to the brand's requirements and then sell the products exclusively under the brand.
The brand can make changes to the product, such as packaging style, color design, etc. Or cooperate with the skincare manufacturer to develop their own products, supported by their own sales capacity, and the skincare manufacturer will not sell the same products to other brand retailers.
Skincare White Label :
Skincare White Label purchases directly from the skincare manufacturer and then sells the products with their brand label. Skincare White Label is a quick way to enter the market. The skincare manufacturer creates products for multiple distributors; however, your products will not be very different from other retailers. For example, one skincare manufacturer sells an essence to 5 different retailers. Each retailer is free to rebrand the essence product, but essentially they are all selling the same product. This is why some products look identical even though they are under different brand names. Skincare White Label products must add product value through brand management.
| | |
| --- | --- |
| Private Label | White Label |
| Products can be customized for retailers and sold exclusively | Products can be used by many different retailers |
| Retailers can modify products according to their brand | Retailers cannot make changes to products |
| Creating a brand image takes time | Quickly enter the market |
| Strong product style and uniqueness | Little product variation |
The advantage of cooperating with a skincare manufacturer is that you do not have to go through the trials and tribulations of long-term product manufacturing. If you have no concept or idea about designing or creating a product, these two business models, private label skincare manufacturer, and white label skincare manufacturer can save you time and money. Thus, you can focus on marketing and branding your products to your target audience without worrying about production. Further reading: 《Turnkey product solution》
What is the cooperation process with skincare manufacturers?
If you want to develop your private label skincare products, whether it is facial mask, biocellulose mask, essence, or cream skincare ODM, when you commission a skincare manufacturer, you can first set the product positioning in the market, including sales price and channels. This way, you can know the product budget, and the skincare manufacturer can design the formula according to the budget. Please refer to the following specific development process:
🅐 Discussing Product Requirements:
The first step is to decide the product function you want the skincare manufacturer to produce for you. This will affect the design of the subsequent formula. An ideal skincare product may not necessarily be a combination of all the functions. You may end up losing focus if you have overly complicated functions. The most important thing to consider is that you want to solve the buyer's skin problems.
Therefore, you can choose your product's function according to the target group's usage scenario. Popular functions of skincare manufacturing include anti-aging, brightening, anti-acne, soothing and anti-allergy, moisturizing, firming, anti-wrinkle, etc., which meet your needs in many aspects.
If you have no concepts about skincare products, you can also request skincare manufacturing of products that you are interested in. For example, clean beauty labels, vegan skincare products, skin microecological conditioning, and biomimetic toxic peptides, have all been market trends in recent years. Then, the skincare manufacturer will verify whether the ingredients you choose will conflict with other ingredients through experimentation to obtain the most suitable formula for your skincare products. In addition, you can also request using natural non-additive or ECOCERT organic products based on your skincare private label image.
🅑 Product Item Planning:
Deciding on which dosage form you want the skincare manufacturer to produce for you depends on the consumer's usage scenario, brand positioning, and sales channels.
A common selection of skincare dosage forms from the skincare ODM:
Facial skincare products:

cleansing mousse, facial mask, make-up remover, toner, lotion, cream, essence, gel, spray
Body skin care products: exfoliating gel, shower gel, body wash, hair cream, skin lotion, shampoo, hair conditioner
Hand and foot skin care products: hand lotion, hand cream, hand mask, foot lotion, foot mask
🅒 Formula Design:
Most brands rely on the research and development capabilities of skincare manufacturers to add the ratio of active ingredients and adjust the viscosity of the dosage form according to the function specified by the customer.
🅓 Product Sampling:
Product stability and effectiveness can be confirmed through product sampling or small quantity production.
🅔 Stability Testing:
Because the contents of the product will be in contact with the container for a long time, the product must undergo a stability test to ensure that the contents are stable, with no deterioration and sedimentation, and no dissolution of substances during the storage period.
🅕 Packaging Material Design:
The product packaging should have a good barrier for stable storage of the contents. The selection is based on the packaging capacity and attributes. The packaging materials can be divided into vacuum bottles, acrylic bottles, glass bottles, metal bottles, soft tubes, facial mask aluminum bags, recyclable plastic bottles, PP bottles using PP environmentally friendly plastic, and packaging that is acid and alkali resistant. PET has the best transparency, which is suitable for different products.
🅖 Production and After Sales Support:
After confirming the inner material, container and packaging, the skincare manufacturer will produce according to the pre-production sample standard confirmed by the customer.
The top 5 most important matters when looking for a private label skincare manufacturer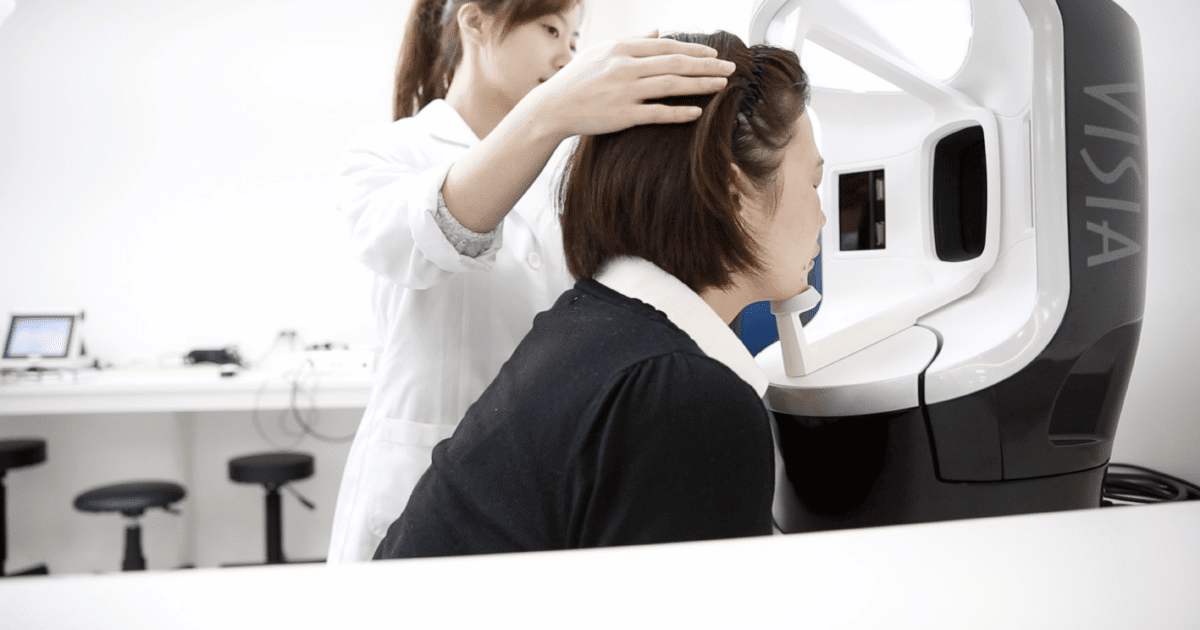 Choosing an experienced and legitimate skincare manufacturer can help save a lot of time by providing a one-stop service to get your desired product from an idea to the shelf quickly. In addition to choosing by manufacturing dosage form, you should pay attention to the following matters to avoid heading in the wrong direction.
Factory Certification
The skincare manufacturer must have production certifications that comply with regulations to produce legally. The skincare manufacturer should be able to provide product identification, including raw material specifications, quality inspection reports, safety certifications, production processes, various certifications, patent information, allergen information, etc.
In response to the global trend of sustainable development, the use of renewable energy by skincare manufacturers and the production of sustainable products will gain more consumer recognition and increase
Skincare Line Manufacturer's Equipment
The skincare line manufacturer's equipment technology should be able to keep up with production capacity. If the skincare manufacturer has automated equipment, it can significantly increase production capacity and reduce labor costs in addition to stabilizing the supply of goods. The procedure of skincare manufacturing is complicated and prone to batch differences, which tests the quality control ability of the skincare manufacturer. Skincare manufacturers that have cooperated with major brands will have more experience in terms of production capabilities and service.
Regulatory Review
Different regions have different skincare product regulations and must strictly adhere to the regulations of the region where they are manufactured and sold. If you want to sell your products in another country, you should request it in advance so that the skincare manufacturer can design a formulation to meet local requirements. In addition, each country has corresponding regulations regarding package labeling. Choosing a skincare manufacturer with a professional legal team will save you more time.
Product Design
The uniqueness of skincare ODM products in the market relies heavily on the research and development capabilities of the skincare manufacturer and core technology to differentiate products and make them more marketable. Assuming that the brand image is natural or organic private label, it is particularly important that the skincare manufacturer has ECOCERT certification and whether the raw materials and R&D can meet the customer's requirements.
Value-added Service
Not only is an excellent and trustworthy skincare manufacturer able to meet customers' requirements in terms of production technology but also after-sales support and service are strengths that cannot be ignored. The only way to achieve a situation where everyone wins is when both the consumer and customer benefit. Skincare manufacturers(ODM) not only make products but also use various services to accelerate product promotion through product planning, marketing, and professional lecturer support.
How much does a skincare manufacturer charge for manufacturing a skin care product?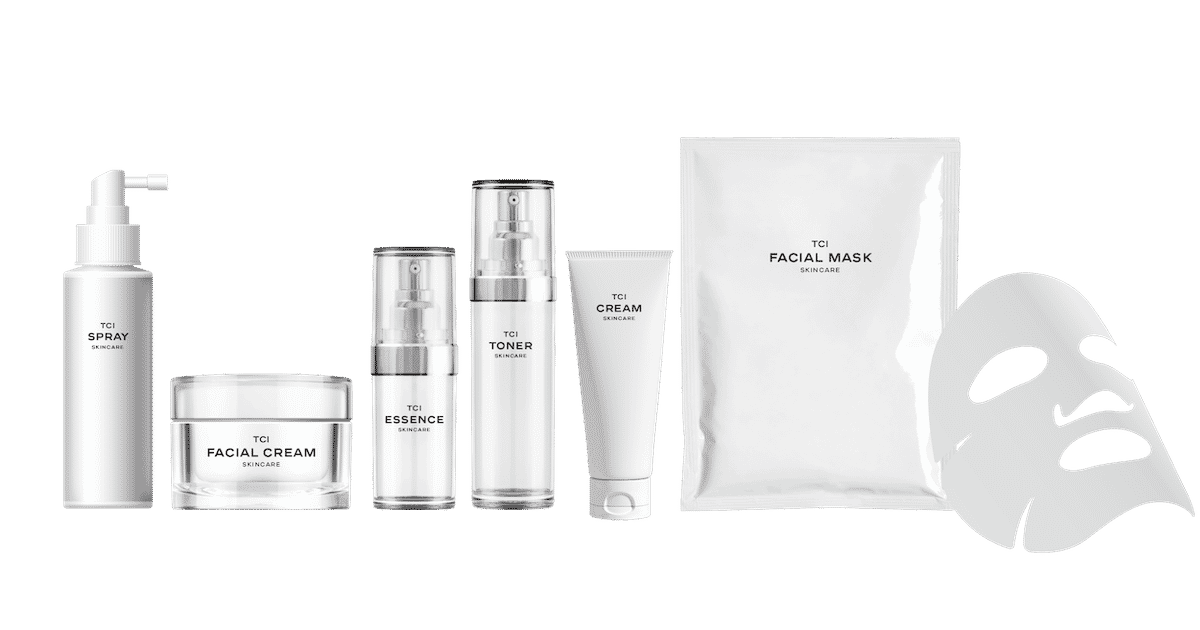 Before looking for a skincare manufacturer, you can evaluate your end price based on the brand's market positioning, sales channel, and target group. Many factors affect the price of skincare manufacturing, including research and development costs, internal ingredients, bottle and packaging materials, and relevant inspection documents, each of which has different considerations.
Is there a minimum order quantity?
Generally, the higher the initial order quantity, the lower the cost that the skincare manufacturer quotes. Smaller quantities of skin care products have higher unit prices, and the ingredients and packaging materials may have more restrictions due to the small quantity.
Do skincare manufacturers have their own patented technology?
Nowadays, there are many entrants in the skincare market, and the product types and functions are also very homogenized. Skincare manufacturers are facing a situation where there is no differentiation from other homogeneous products on the market. The key to long-term sales of branded products is to master the core technology.
Skincare manufacturers with patented technology show that their formulation technology is innovative, progressive, and unique, which ensures customers that they can effectively differentiate their products from other brands on the market. Choosing a skincare manufacturer with patented technology guarantees the brand customer's product quality and earns higher profits.
Examining the product ingredients and quality certification of skincare manufacturers is very important!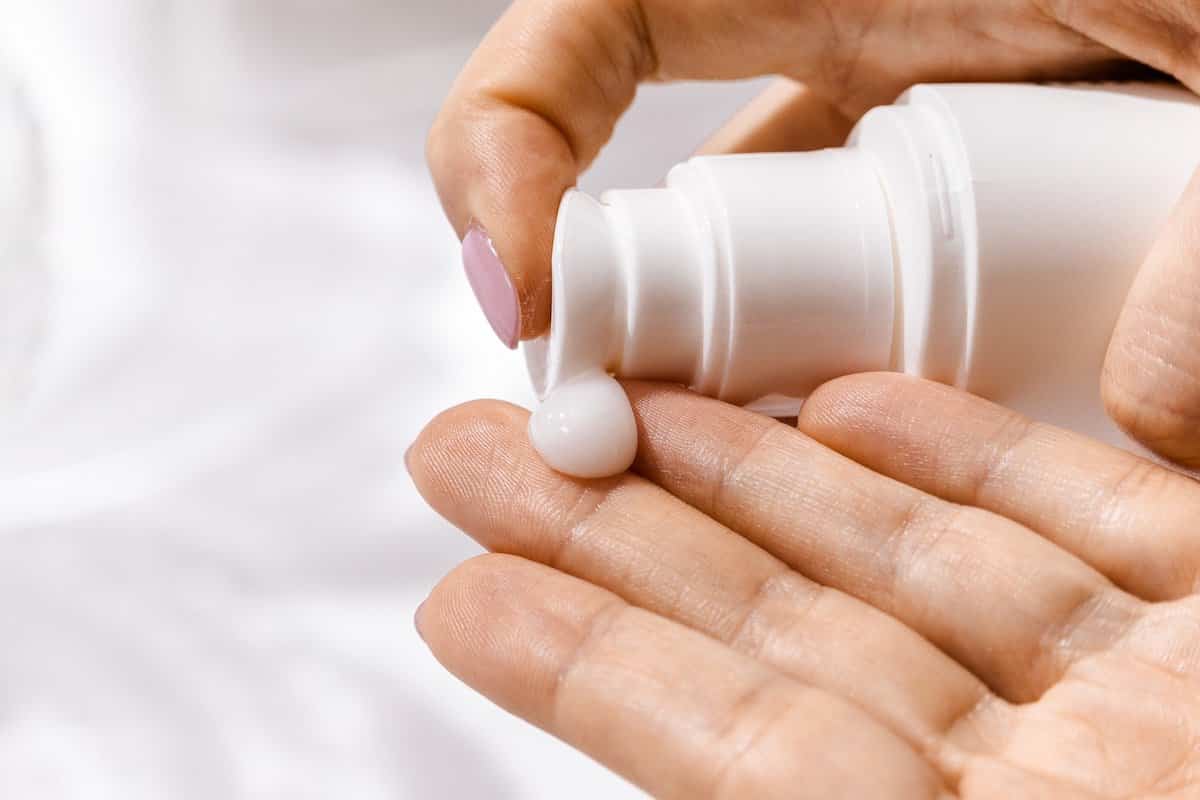 The unique formulas from the skincare manufacturers have become the open secret of the global skincare manufacturers to win customers. The formula ingredients and addition ratios are the keys to the effectiveness of skin care products. Therefore, the skincare manufacturer's research and development capability is also an important consideration, and it is best to have professionals involved in product development.
Skincare manufacturers should have a legal and compliant standardized production and meet the "Establishment Standards for Cosmetics Manufactory" and "Cosmetics Good Manufacturing Practice Regulations (GMP)" to produce legally. Skincare manufacturers should submit relevant documents and scientific verification, regardless of raw material compliance, experimental data, and safety testing.
One of the best private label skincare manufacturers in the World – TCI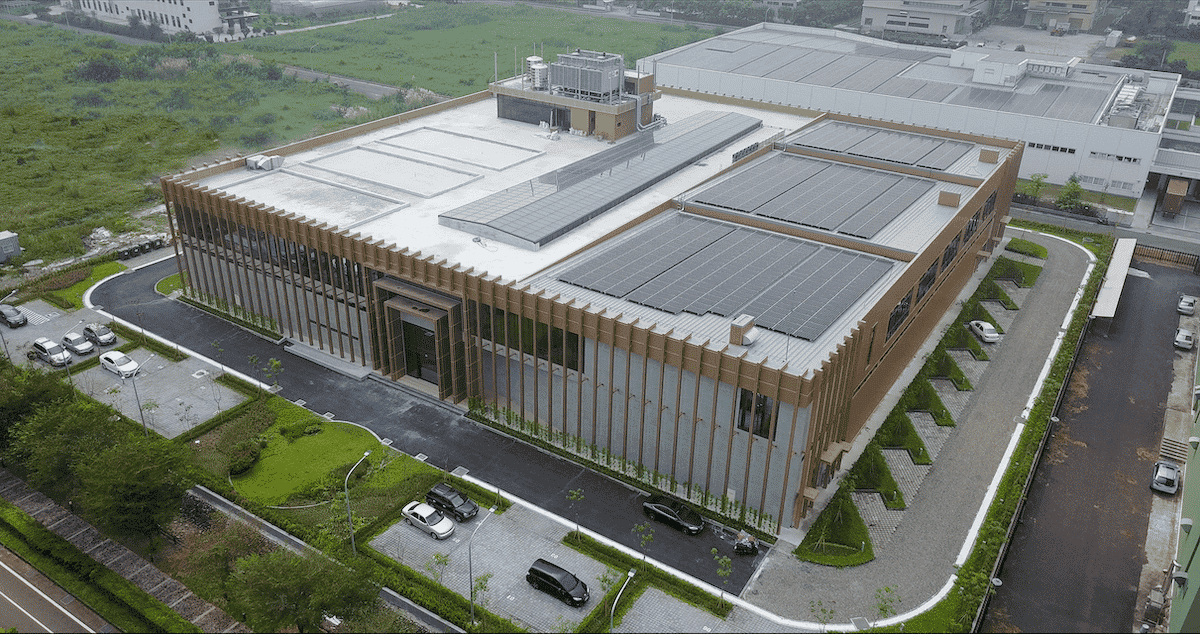 TCI has over 42 years of experience as a private label skincare manufacturer (ODM), selling to 63 countries worldwide, with subsidiaries and offices around the world in Europe, the U.S., and Asia.
If you are looking for a skincare manufacturer in the USA, TCI's global solutions can satisfy your needs and help you sell your products to the world. We provide skincare ODM manufacturing for customers with a wide range of dosage forms (biocellulose mask ODM, high-efficiency essence ODM, daily use cosmetics). With over 2,462 international patents and trademarks, raw material development, formula design, product packaging, regulatory review, and after-sales support, TCI can provide professional advice and services to our customers. Further reading:《TCI Global Operation》
Skincare Line Manufacturer – Filling 90 Facial Masks in 1 Minute
TCI's fully automated mask production line is operated automatically by machine from folding, face-shape trimming, folding, packaging, filling, and sealing to printing. In addition, the machine can automatically check for abnormalities in the cloth rolls, and the precise filter system can ensure that each facial mask reaches the specified weight. Then, it is transferred to the outer packaging area by several conveyor belts and automatically packed into boxes.
World's 1st Eco Facial Mask Factory
TCI is the first biotech company in Asia to join RE100 and the first in the manufacturing industry. TCI is committed to achieving 100% full use of renewable energy by 2030, alongside international companies such as Google, IKEA, and Apple, and enhancing Taiwan's experience in green energy manufacturing by aligning with international green energy benchmarks.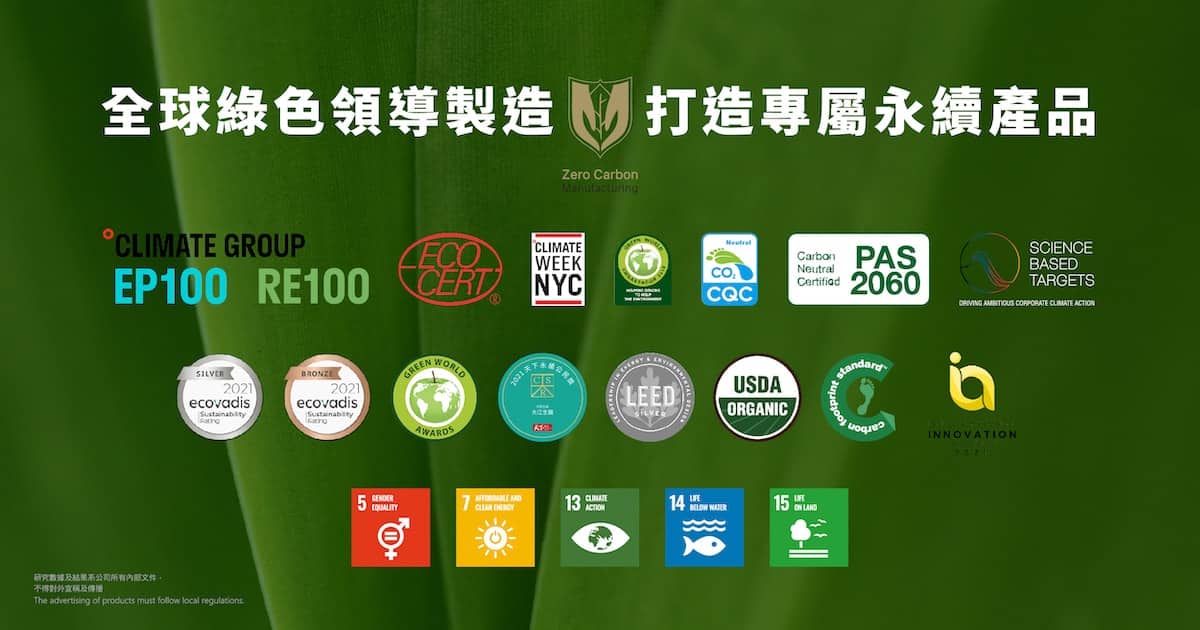 In 2018, TCI's facial mask factory received the LEED Silver certification from the U.S. Green Building Council (USGBC), reducing the energy consumption and carbon emissions of the factory itself. The solar panels on the roof of the factory are installed for use by the factory itself, providing renewable energy power and accelerating the energy consumption of the product manufacturing process from solar energy, significantly reducing the use of fossil fuels and promoting the concept of "making products with sunlight."
Apply for the Zero Carbon Product Label for your product
TCI can assist in the application of Carbon Footprint (ISO 14067) and Carbon Neutral (PAS 2060) certification. In addition, TCI will receive a third-party certificate, Carbon Footprint, and Zero Carbon (Carbon Neutral) label, which can be printed on the product package to declare it as a "Zero Carbon product."
PAS2060
PAS2060 is a carbon-neutral certification, which is proof that an enterprise has achieved and implemented carbon neutrality through quantification, reduction, and compensation of greenhouse gas emissions. Only with the PAS2060 certification can an enterprise claim to be a zero-carbon emission factory.
CQC Label
The first zero-carbon product in China is manufactured by TCI Group, and the CQC label is the only environmental certification national standard in China; thus, achieving market differentiation.
Organic/Natural Skincare Manufacturer
In 2019, TCI obtained the EU ECOCERT organic skincare manufacturers certification. ECOCERT is a world-renowned certification organization for organic products, representing natural and organic, free of petrochemicals, mineral oil, silicone, pesticides, food coloring, synthetic flavors, animal ingredients, etc. In addition, the production process must not be contaminated and must follow environmental protection. Organic private label skin care products that have obtained the ECOCERT certification are market competitive and widely trusted by the public for their quality.
EcoVadis Supplier Corporate Social Responsibility
EcoVadis is a rigorous global supplier selection. In 2019, TCI participated in the EcoVadis supplier CSR competition and was awarded the Silver Medal for its eco facial mask factory. In addition, the enterprise also ranks in the top 30% of all suppliers audited by EcoVadis for CSR performance, meeting the supplier sustainability criteria of the Responsible Beauty Initiative's beauty enterprise members. Further reading:《TCI Sustainability Report》
Clean Beauty Laboratory – Development of Sustainable Raw Materials, Cloth, and Packaging Materials
TCI has established a clean beauty laboratory, which is dedicated to the concept of clean beauty. TCI not only develops biological facial mask cloths but also researches innovative eco-friendly packaging materials. Products from a formula, facial mask cloth, and lining cloth to packaging, all implement the concept of sustainability.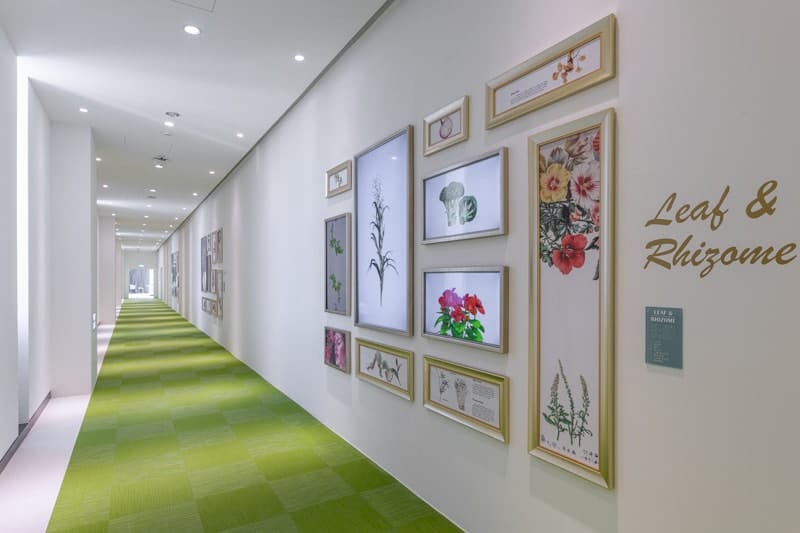 TCI has been investing in agricultural by-product extraction, plant stem cell culture, microbial applications, and other R&D technologies to develop unique functional raw materials (also known as IBD raw materials). It has been developed for many years with considerable success, extracting safe and harmless ingredients of high purity and quality for use in skin care science.
Combine IBD raw materials with eco-friendly packaging materials, such as facial mask bag which uses PCR recycled material, some of which partly comes from the ocean, reducing the impact of plastic on the ocean. The bottle is made of 100% PCR raw material, which makes the material simple and easy to recycle.
These products, retaining the validity and stability of the original packaging materials, are recycled, reused, and environmentally friendly without affecting consumer use.
12 Main Laboratories – Patented Core Technology
Different from the general skincare OEM, cream OEM, serum OEM, and biocellulose mask OEM, TCI has 12 laboratories and a team of more than 230 Masters and PhD to create high-performance products for you.
LipoBUTY®
International invention awards: Paris, France; Geneva, Switzerland; Seoul, Korea; Silicon Valley, USA; Tokyo, Japan.
LipoBUTY® is a patented technology that improves the absorption efficiency of cells in a facial mask, essence, and cream manufacturing. LipoBUTY® technology allows each 1ml of serum to have trillions of liposomes. Each liposome contains a high concentration of active ingredients, which easily pass through the cell membrane barrier and enters the cells directly, and exerts their effectiveness upon contact with the skin. Further reading:《LipoMask™ has dual-liposome to protect the active ingredients and allow them to go through cuticle quickly》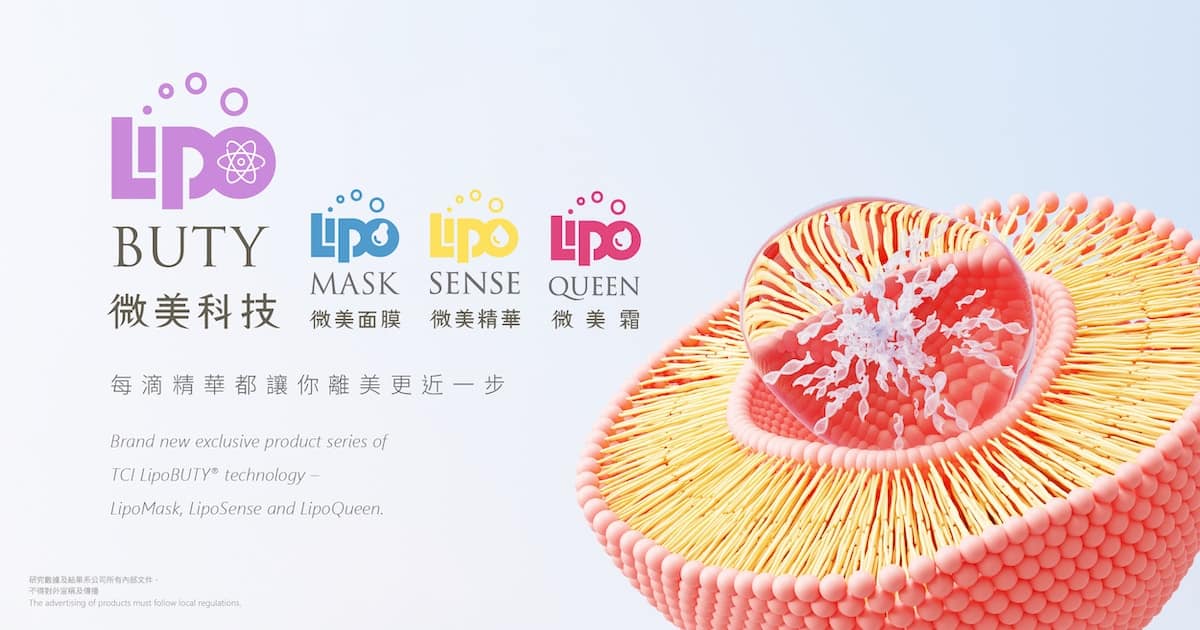 Create Unique Products – Synergene®
TCI's research has revealed that because of the possible interactions between raw materials, the formulation design is not as simple as A+B+C. Rather, it has multiplying or mutually reinforcing effects. With its original Synergene® formulation platform, TCI has accumulated a large amount of data and integrated it into the Synergene® database, with functional requirements such as skin beauty, collagen boosting, and antioxidants. If a brand customer has exclusive ingredients, they can even use this platform to design a Synergene formula that is unique to their product.
Make Your Products Stand Out – Digital Printing
Give your private label skin care products a competitive edge. TCI has invested NTD$300 million to set up a digital printing line. TCI's digital printing line can produce hundreds of variable packaging designs at one time and can issue limited edition, interactive and co-branded products according to festivals or holidays.
Dynamic Promotional Vidoes/VR Filming
TCI provides a variety of after-sales support services to help customers accelerate business promotion. In addition to lecturer support, marketing videos are also provided. Using videos to tell the story of our products and create the best product marketing experience together with our customers. VR technology also presents a new product experience that integrates real and virtual tailored to immerse yourself in the situation.
What kind of skin care products has TCI developed and produced?
TCI, a skincare manufacturer (ODM), customizes and develops skincare products to meet your different needs. We provide ODM facial masks, ODM essence, ODM cream, etc.
| | |
| --- | --- |
| Category | Skincare Products |
| Facial skincare | Facial mask, toner, essence, cream |
| Facial cleansing | Cleansing lotion |
| Body skincare | Body mask (eye mask, breast mask, butt mask, lip mask, calf mask, thigh mask), body lotion, hand cream, eye cream, slimming cream |
| Body cleansing | Body wash, exfoliating gel |
| Hair cleansing | Shampoo, shampoo lotion, conditioner, hair treatment (cream), soothing spray |
| Oral cleansing | Toothpaste, mouthwash |
| Cleaning products | Dishwashing liquid, vegetable and fruit cleaning liquid, bactericidal liquid, laundry detergent |
| Medicated cosmetics | Sunscreen |
Functional Self-contained Biocellulose Mask ODM
In addition to facial mask OEM/ODM, to make customers' products more differentiated on the market, TCI also developed a functional self-integrated biocellulose mask. Biocellulose, a cellulose produced by microbial fermentation, is trimmed into a facial mask base. The fiber diameter is about 20 – 30 nanometers, which is about 1/1000 of the diameter of a hair, so it adheres more closely to the skin to create a high-efficiency sealing occlusive dressing treatment (ODT). Thus, the water retention is better and the active ingredients are absorbed faster than general fiber cloth.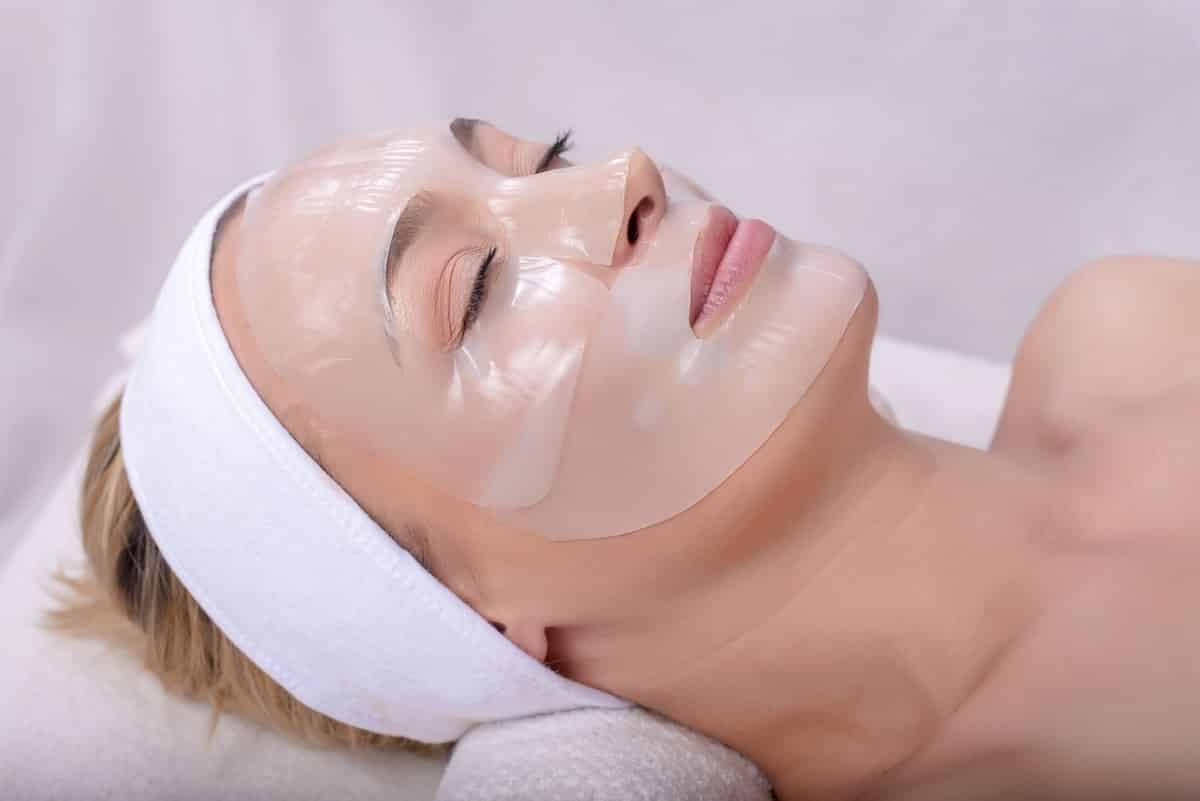 What is a functional self-integrated biocellulose mask?
To produce a more efficient and delicate biocellulose mask, not only does TCI have selected special strains of bacteria for fermentation, but also added a special process to make the mask base effective as well. Currently, there are several types of functional biocellulose masks to choose from: moisturizing type, anti-acne type, firming type, and anti-allergy type. The functional biocellulose mask not only has a high degree of adhesion but also can be combined with the mask essence to achieve a dual-stage functional integration to maximize the effect.
TCI Does Not Just Provide Skincare Manufacturing…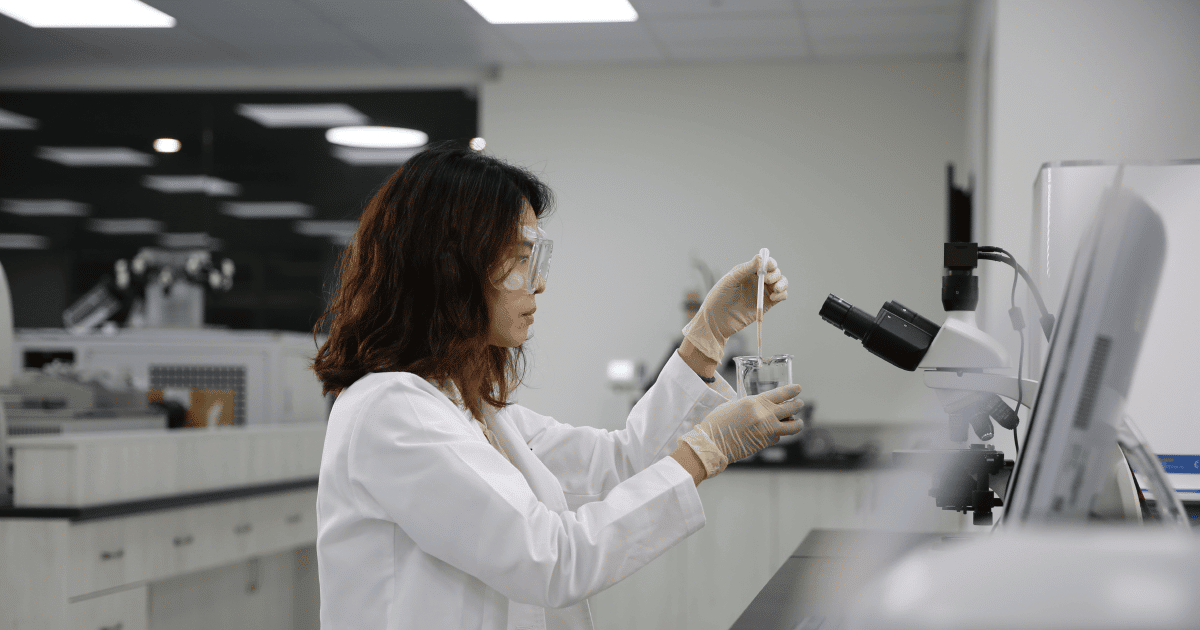 TCI, which had been focusing on manufacturing, has been focusing on product innovation and creativity in addition to R&D since 2011. In 2011, TCI transformed from an ODM to a CDMO company. The main products have been developed in the research and development of skin care products and health food product manufacturing. Nowadays, more and more private label skincare companies are choosing CDMO outsourcing to decrease the cost of research and development and manufacturing, thus accelerating the time to market and allowing private label skincare companies to focus more on brand and product marketing.
CDMO Skincare Manufacturers can Independently Develop Skincare Raw Materials.
In general, skincare manufacturers will purchase raw materials from raw material suppliers, while CDMO skincare manufacturers will invest a lot of research and development resources to develop raw materials to ensure effectiveness and create market differentiation and variety, in addition to quality and safety.
TCI transformed into a CDMO company to develop a bio-data mining model to create new raw materials and independently create and patent key components. TCI has an R&D team of 230 Masters and PhD with different backgrounds, specializing not only in product development and manufacturing but also in creating maximum value for products.
TCI Provides 7 Main CDMO Services for Customers:
Raw material and product production process development and manufacturing
Global manufacturing services in 4 locations: USA/TW/CN/JP
Customer-oriented product solutions
Clinical trials of raw materials and products
Familiar with laws and regulations and registration process of various countries
Packaging material development and production
High-quality commercial mass production
Further reading: 《What Supplement Manufacturers Suit You Better? Supplement OEM, ODM, or CDMO?》