What Supplement Manufacturers Suit You Better? Supplement OEM, ODM, or CDMO?
So many supplement manufacturers in the industry nowadays, what exactly is the difference? Why is it important to choose a good supplement manufacturer? Apart from the more commonly known concepts of supplement OEM and supplement ODM, have you ever heard of supplement CDMO? Choosing the right private label supplement manufacturer for your brand not only helps shorten the time and save costs, but a good supplement manufacturer can assist you in laying out the global market. Thus, with the help of supplement manufacturers in Asia, and the US, you can service global customers, earning lucrative profits.
This article analyzes supplement manufacturers in detail, including supplement manufacture collaboration processes, supplement suppliers, common dosage forms of supplements, cost of manufacturing supplements, supplement formulations, private label supplement manufacturers, minimum order quantity (MOQ), and what services should be provided to customers by supplement manufacturers.
What are the differences between supplement OEM, supplement ODM and supplement CDMO?
A major difference between supplement OEM and supplement ODM is in the design process.
Supplement CDMO is able to provide in-house designs with the necessary production specifications and manufacturing processes while supplement OEM requires the brands to provide and determine all of the supplement formulation, product specifications, and manufacturing processes.
What do supplement OEM, Supplement ODM, and Supplement CDMO do?
Supplement OEM:

simply performs manufacturing services.

Supplement ODM:

has the ability to develop and design independently.

Supplement CDMO:

provide in-house designs with the necessary production specifications and manufacturing processes
| | | | |
| --- | --- | --- | --- |
|   | Supplement OEM | Supplement ODM | Supplement CDMO |
| Formal Writing | Original Equipment Manufacturer | Original Design Manufacturer | Contract Development and Manufacturing Organization |
| Production | V | V | V |
| Development of raw materials | X | X | V |
| Regulatory consultation | X | V | V |
| Sales solutions | X | V | V |
What is supplement CDMO (Contract Development and Manufacturing Organization)?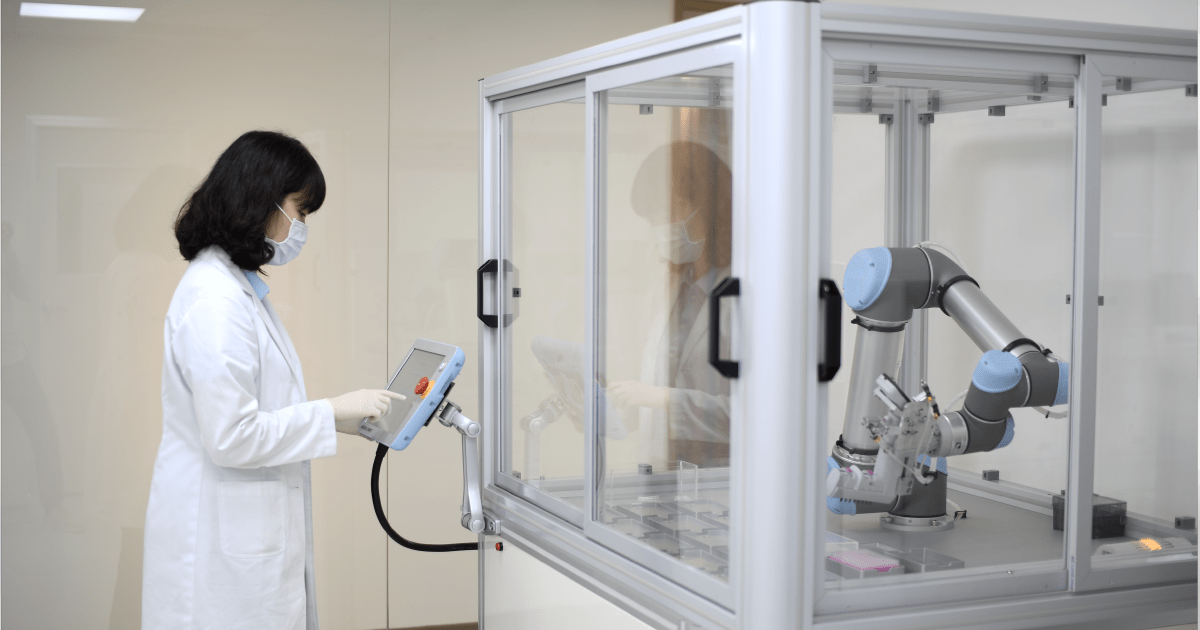 CDMO (Contract Development and Manufacturing Organization) is an extension of the more sophisticated ODM service. All components of a product (including raw materials, packaging materials, supplement suppliers, etc.) can be developed and manufactured independently. The advantage is that you can develop and produce your own products, thus creating a competitive edge in the market in terms of quality, flexibility, and time.
Therefore, there's an increasing demand for private label supplement companies to outsource to supplement CDMO companies, to truncate development time and save production costs, thus speeding up time-to-market. Private label supplement companies can focus on marketing more. Large-scale supplement CDMOs can customize the site of product manufacturing to fulfil the brand's market needs.
For example, private label supplement companies from Europe can either choose a local European supplement manufacturer or a supplement manufacturer in the US. However, supplement CDMOs have a team of professionals with various backgrounds that can design and manufacture products based on the customer's needs, local marketing trends, and different types of private label supplements including but not limited to nutritional supplements, fitness supplements, and dietary supplements. Nowadays, more private label supplement companies outsource to a supplement CDMO.
The COVID-19 outbreak drove the demand growth in the global biopharmaceutical products market to a new peak. According to a research report by International Research Institute, GII, the global CDMO market reached USD $160.1 billion in 2020 and is expected to reach USD $242.64 billion in 2026.
Supplement CDMO's professionalism is different from general food OEM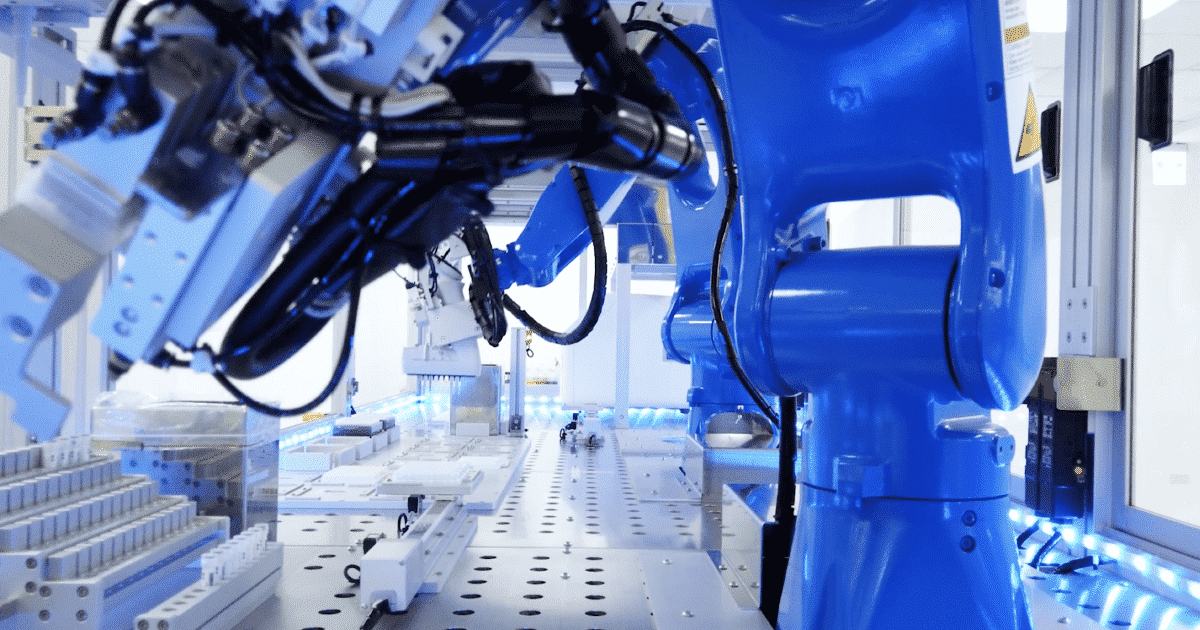 To produce high-quality supplements with maximum efficacy with the best selection of the right raw materials to use, determining who will be your supplement manufacturer is the first step. It is also the most important part of manufacturing products. These are essential building blocks of a good product. Take machinery, for example, any slightest defects in the parts will in turn affect how the product is put together, and reflected upon the quality of the finished product.
Supplement CDMO can

independently develop raw materials

for supplements.

There must be a strict selection process for the consumers to feel safe taking or using these supplements. General food OEM and raw material suppliers should collaborate with supplement manufacturers that can meet the quality requirements and undergo inspections for heavy metals, preservatives, plasticizers, etc.

Supplement CDMO

invests a lot of R&D resources

into developing raw materials.

Supplement CDMO companies are more willing to invest in extensive R&D resources for sourcing and developing high-calibre raw materials. In addition to quality and safety, to become the best private label supplement manufacturer, they also must ensure effectiveness to set themselves apart from others in the market.
6 main development processes of supplement manufacturing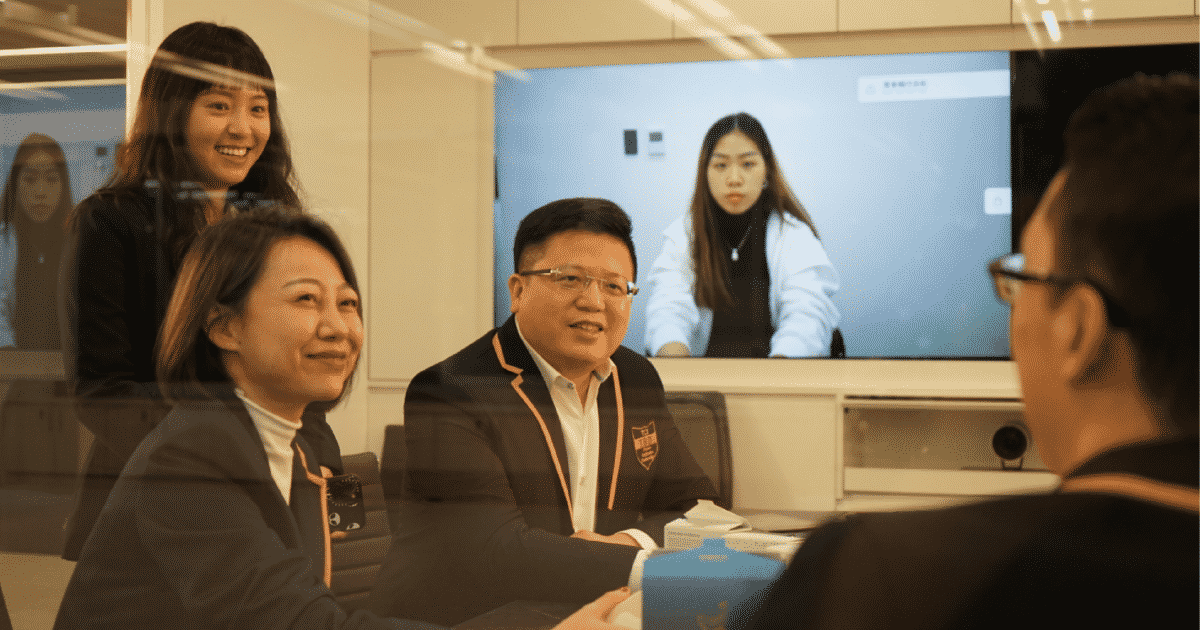 If you wish to join the supplement industry, whether it is making private label supplement tablets, dietary supplements capsules, liquid supplements, large-scale company cross-industry development, product upgrade, etc., you can contact the supplement manufacturer with the below 6 main development processes of supplement manufacturing information:
1. Product Request Discussion
A product designer with a professional background will assist in every new supplement ODM product. The meeting will focus on understanding your needs. If you don't have any ideas yet, the product designer can share industry information and provide the most suitable product development advice for the private label supplement company based on market trends and consumer needs.
【Function request】

To address your product demands, the supplement manufacturers will provide a substantial selection of dosage forms, paired with popular product functions, for you to choose from. You can also request a specific ingredient that you would like to add to the formula, such as collagen, the globally popular vegan collagen (VeCollal®), enzymes that have long been popular in Japan, functional probiotics, fish oil, vitamins, etc.
【Dosage Form Selection】

Selecting a suitable dosage form based on the characteristics of raw materials, consumer habits, and the convenience of delivery is very important for the supplement dosage form. Here are a few different types of commonly seen dosage forms of supplement manufacturing——glass-bottle drinks, glass-bottle carbonated drinks, back side seal powder sachets, powder pouch, easy-to-carry liquid sachet, 25ml PET liquid concentrated drink, tablets, capsules, functional jelly, etc.
【Sales Channel】

Identify sales channels and target customers to understand and set reasonable selling prices. In terms of supplement formulation manufacture, the ODM(supplement manufacturer) can design products to meet the needs of your current customer base, based on the needs of the target customer. The product designer will integrate your needs and propose a supplement development proposal that matches your brand values and carry out supplement ODM product development.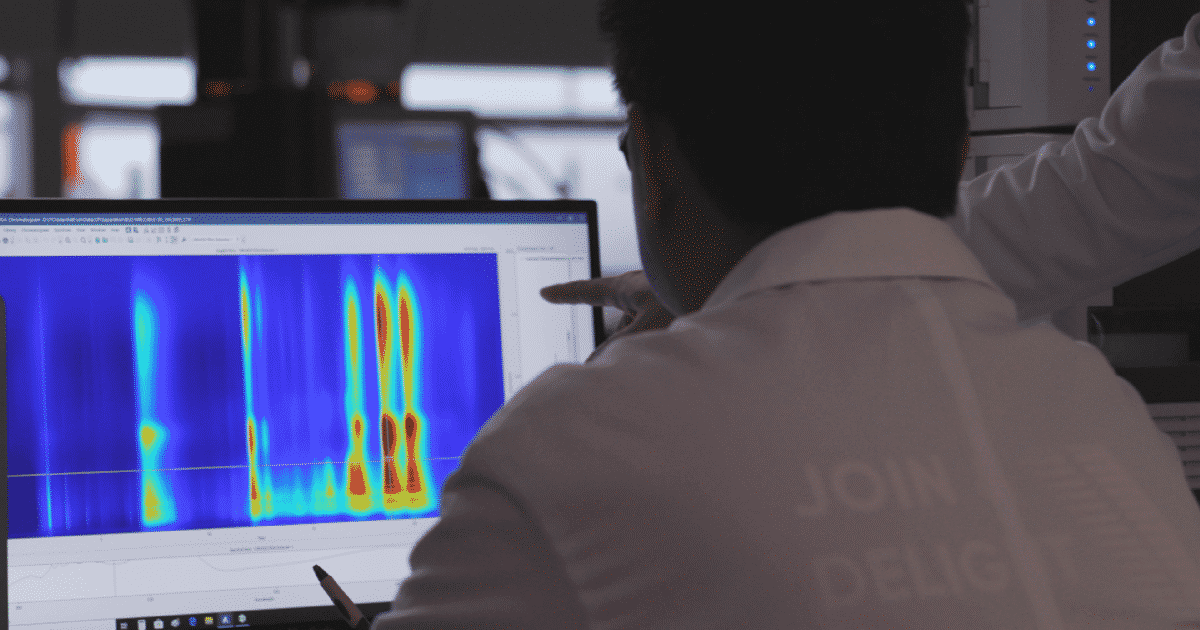 2. Formula Design Manufacture



After the product proposal has been approved, we enter the supplement formulation manufacturing and design stage. Considering safety, science, and rationality, it is necessary to have experienced R&D professionals and to use supplement suppliers who can meet acceptable quality requirements.
Supplement formulation manufacturing is a science. The first requirement is safety. Even if the raw material is very popular, it will not be added as long as there is any doubt. Supplement formulation manufacture is not as simple as A+B+C. We must consider whether the raw materials will have cross-reactions and Maillard reactions. For example, phenols and proteins will produce precipitation. The poor water solubility of raw materials causes precipitation, powder formulations tend to absorb moisture and caking or discoloration. To avoid these problems, everything must be designed by professionals. In addition, we must pay attention to the scientific nature of supplement formulation manufacture. The correct estimation of the number of effective ingredients added is to ensure the effectiveness of the product during the validity period.
【Providing Samples】

Supplement manufacturer researchers will provide samples during this stage. Sampling after formulation confirmation is an important step before mass production. This stage confirms that the product is correctly standardized, has the same quality before mass production for production evaluation, and turns various ideas into reality. The powder particle size of powder sachets and density will affect filling and sealing. Taste is an important aspect of the customer experience as well. Drink supplement ODM product mixes various flavours in different ratios to propose a flavour that is acceptable for the target customer of the private label supplements.
【Packaging Design】

A sophisticated product design can enhance sales. Appropriate packaging design style can make your private label supplements more valuable. With different quantities per box, consumers can have more diversified usage scenarios.
3. Regulatory Review
Different regions have different supplement regulations and must strictly comply with the regulations of the production and sales areas. For example, whether the raw materials are edible, the number of additives, or extracted ingredients, etc., supplement manufacturers should be able to provide product identification, including raw material specifications, quality test reports, safety certificates, manufacturing processes, various certifications, patent information, allergen information, etc.
TCI, a CDMO supplement manufacturer, provides production records and implements layers of inspection on raw materials and finished goods. Our professional legal team provides global regulatory consultation, import, and export planning, intellectual property protection, and patent placement, allowing customers to focus more on marketing without worrying about rapid market expansion and sales in new regions.
TCI has supplement manufacturers in Asia, Europe, and the USA. Customers can have supplements manufactured in the USA without worrying about cross-country regulatory reviews.
4. Standardized Process
After the supplement samples are confirmed, the products enter the production process. In addition to quality certification, supplement manufacturer must standardize their production processes, confirm process parameters and ranges, and pass safety tests to ensure that each batch is a qualified product in order to produce reassuring, high-performance products.
5. Stability Testing
This process is designed to ensure food safety and supplement product stability and the health benefits of the active ingredients during the validity period. In general, test items can be classified as physical, chemical, and biological. The test items selected should be based on the ingredients, product characteristics, quality requirements, and items that are susceptible to change during the storage period of the product and may have an impact on its quality, safety, or efficacy. If the health effects of the ingredients (or quality control indicators) of the product have been identified, this should be used as the test item.
Standardized Process Stability Control:
| | |
| --- | --- |
| Stability Category |          Product Requirements          |
| Physical Stability | No significant changes in colour, flavour, taste, homogeneity, dissolution, suspension, emulsification, etc. |
| Chemical Stability | Within the error range of nutritional labeling, chemical properties remain unchanged |
| Microbiological Stability | Maintain sterility or microbial limit inspection does not exceed the standard |
【Component efficacy stability testing】
✓ Create gradient standard samples
✓ Set different environmental conditions: imitate production conditions/severe conditions (increase temperature)
✓ Conduct stability testing
6. After-sales Support
The only way to achieve a win-win situation is for consumers to benefit and supplement companies to profit. Supplement ODMs not only manufacture the products for the brands, but also give multiple added value services to accelerate product promotion through product planning, marketing, and professional lecturer support.
4 factors that affect the total cost of supplement manufacturing
Supplement manufacturing price and purchase determine the cost and capital budget that the brand needs to prepare! The following points affect product quality and are the main reasons to affect the cost:
Formulation Ingredients: Affected by the origin of the raw materials used, scarcity and market price changes, and other factors. The high content of active ingredients and good quality will naturally affect the price from the source.
Core technology: In response to consumer demand, the development of new raw material technologies for functional foods, supplement formulation manufacture, and new product development is a major issue. The research and development of core technology of supplement manufacturers, differentiated products in the market, and better quality & performance, but will also be one of the factors that increase costs.
Production process: Supplements come in various dosage forms such as liquid dosage form, powder dosage form, tablets, capsules, etc. Each supplement has its suitable manufacturing method.
Packaging design: The appearance of supplements is extremely influential to consumers. To show brand characteristics, the selection of packaging materials is a major factor that affects costs, including material, specification, artwork, and quantity. Some are manually packaged, which greatly increases the cost.
2022 Popular supplement formulations & functions
In the era of information transparency, health consumption has grown significantly in recent years. Generally speaking, everyone's attention to health has covered physiological, medical treatment, health care, and other aspects. Health awareness continues to increase.
There are a variety of supplement functions. Listed below are popular effects and ingredients:
| | |
| --- | --- |
| Supplement Effects | Raw Material Ingredient |
| Oral beauty | Collagen, grape seed, NMN, hyaluronic acid, vitamin E, patented elastin, enzymes |
| Weight management | Enzymes, green coffee beans, inulin, dietary fiber |
| Women's health | Probiotics, cranberry, carob, iron, yam, evening primrose oil |
| Sleep-aid | Calcium, melatonin |
| Gut health | Probiotics, prebiotics, postbiotics |
| Eye support | Lutein, vitamin A, bilberry, astaxanthin |
| Liver health | Turmeric, Hovenia dulcis, enzymes, probiotics |
| Cardiovascular | Resveratrol, fish oil, lycopene, red yeast, oats, nattokinase |
| Joint health | Non-denaturing type II collagen, calcium, glucosamine |
| Hair support | Sesame seeds, vitamin B complex, biotin |
| Oral care | Calcium, L8020 probiotics |
| Men's health | Maca, Polygonatum kingsium, fresh ginseng, golden clam, oyster peptide, arginine |
| Sports nutrition | Protein powder, BCAA branched chain amino acids, caffeine, vitamin B6 |
| Basic immunity | Probiotics, manuka honey |
According to the trend analysis of supplement consumers, collagen, enzymes, and probiotics continue to grow in the market. Therefore, supplement ODM products like collagen, probiotics products, and ferment have become popular options for supplement brands. It's crucial to choose a professional supplement manufacturer to provide high-quality products, with the proper sourcing of raw materials, limiting the number of additives, and ensuring smooth processes.
There are many collagen supplement manufacturers in the market; the three main points are the origin and source of raw materials, dosage, and formula ingredients. Most people think that the smaller the molecular weight, the better the absorption, but the supporting ingredients are also very important in affecting absorption. For example, vitamin C plays a crucial role in the synthesis of collagen, and if vitamin C is designed into the formula, it will make the product more effective. Further Reading: WORLD-CLASS – COLLAGEN EXPERT
Ferment and probiotic supplements have been very popular in recent years, but because of their high technical threshold, instead of developing them from scratch, supplement companies prefer to work with a professional probiotic ODM (supplement manufacturer). This not only greatly reduces the investment risk, but also accelerates the return on investment time.
In the past, products were more singular, enzymes were mostly slimming-related products and probiotics were for gastrointestinal health, but now more diversified effects have been developed, such as functional probiotics. Almost the whole body, including the mood, can be affected by microorganisms. There are hyaluronic acid-producing probiotics, probiotics to help reduce the absorption of oil, and so on. You can choose a more specific function to meet the needs of your target customers. Further Reading: Probiotic Formula Products With High Bacterial Count And High Stability
Supplement dosage forms and their advantages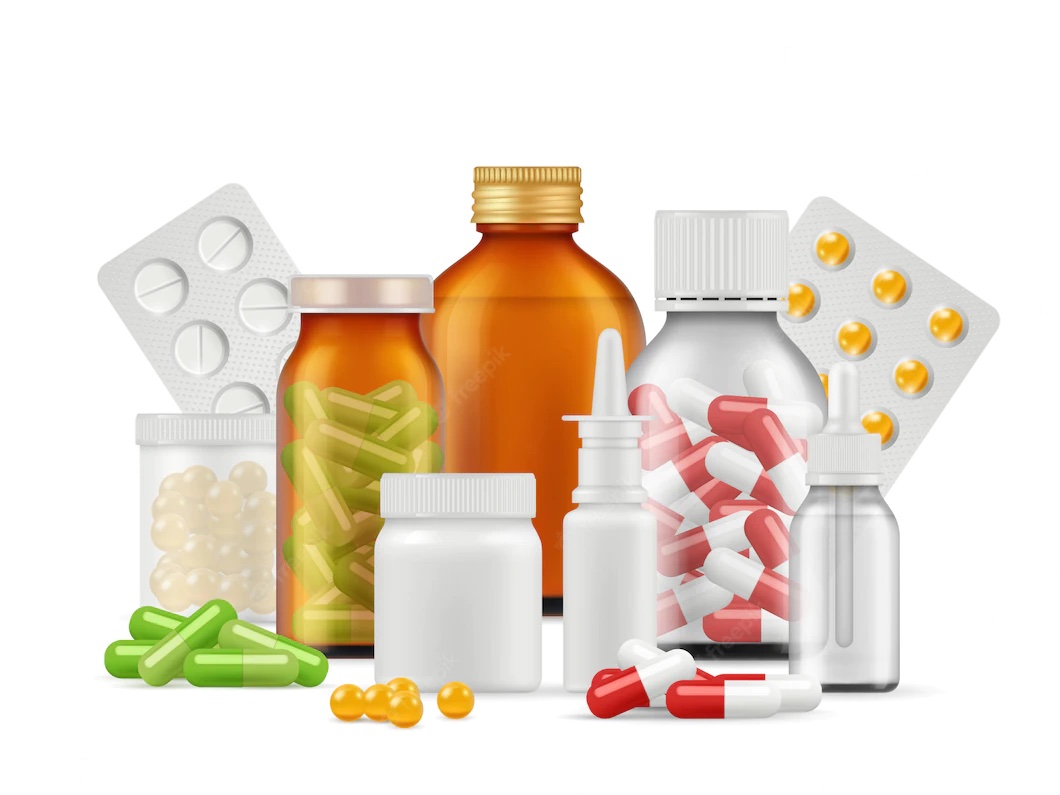 Each supplement dosage form has its own characteristics, which need to be matched with the appropriate formulation design and decided according to the characteristics of raw materials and usage habits in order to maximize the performance. The advantages and applicability of liquid, powder, tablets, and capsules are listed below.
ODM supplement functional drink applicability:
Does not require a lot of time to break down and can be used directly
Suitable for adding a high amount of effective ingredients
ODM supplement functional jelly applicability:
Reduces bitterness
Similar to a functional snack, it is not like taking medicine
ODM supplement powder applicability:
Accommodates a high quantity of potent ingredients
Designed to be swallowed directly, brewed as a beverage, or brewed as a meal replacement
ODM supplement tablet applicability:
Can be designed as flavoured tablets to improve palatability
Adding quick-disintegrating and slow-release effects according to the formulation requirements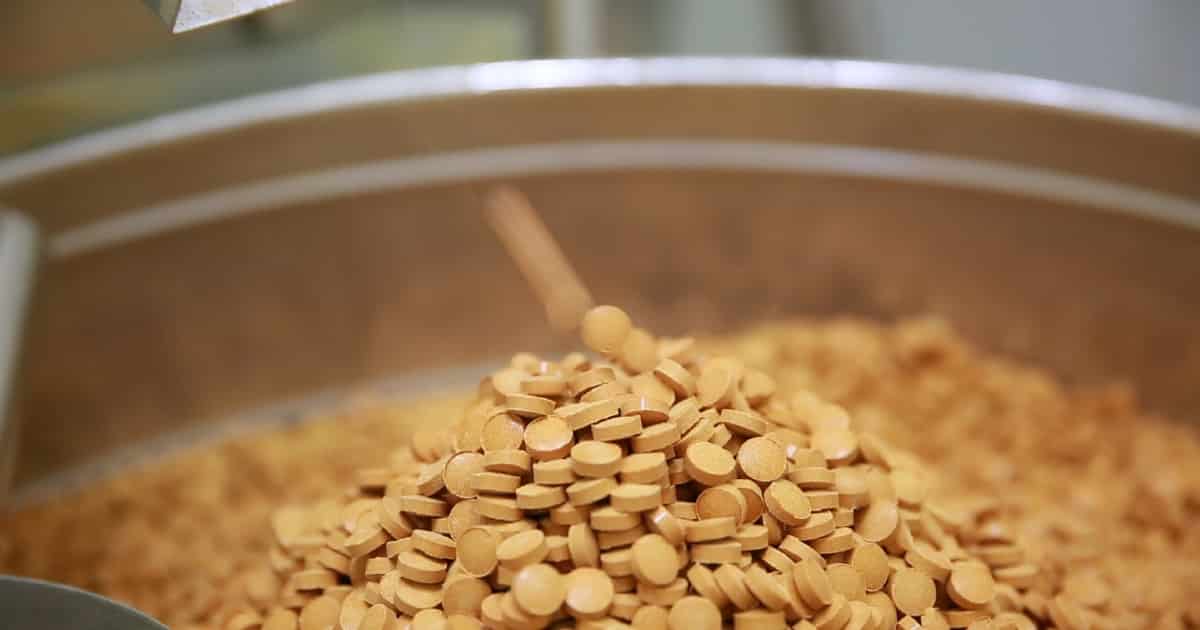 ODM supplement capsule applicability:
Powder capsule: Capsule shell can effectively mask the taste (bitterness)
Granule capsule: Gastric and enteric solubility——two-stage release, prolonging the efficacy time; Enteric-coated——protects the active ingredients from being damaged by stomach acid; Separate particles to isolate conflicting active ingredients
Soft capsule: Can be used directly with oil-based materials
Various Supplement Dosage Form Categories

Dosage Form
Category
     Type     
Drink
Categorized by packaging material
Glass-bottled drink, PET plastic bottle, liquid sachet
Jelly
-
Jelly
Powder sachet
Categorized by capacity
3 side seal powder sachet, back side seal powder sachet, ziplock pouch
Capsule
Categorized by appearance

Powder capsules, granule capsules, soft capsule

Tablet
Categorized by consumption method
Swallowed tablets (general swallowing tablets, quick-disintegrating tablets, film-coated tablets), flavored tablets (oral tablets, chewing tablets), effervescent tablets
Categorized by appearance
Single layer tablet, double layer tablet, film-coated tablet
Categorized by shape 
Round tablet, shaped tablet (triangular, oval, capsule, teardrop)