International Cross-Border E-commerce with a Market Value of US$3.4 trillion by 2020
According to Accenture's report on cross-border e-commerce, by the end of 2020, over 2 billion e-shoppers, or to say 60 percent of the target global population, will be transacting 13.5 percent of their overall retail consumptions online, equivalent to a market value of US$3.4 trillion, the Asia-Pacific market will be accounting for the bulk, nearly 48%, of the total value.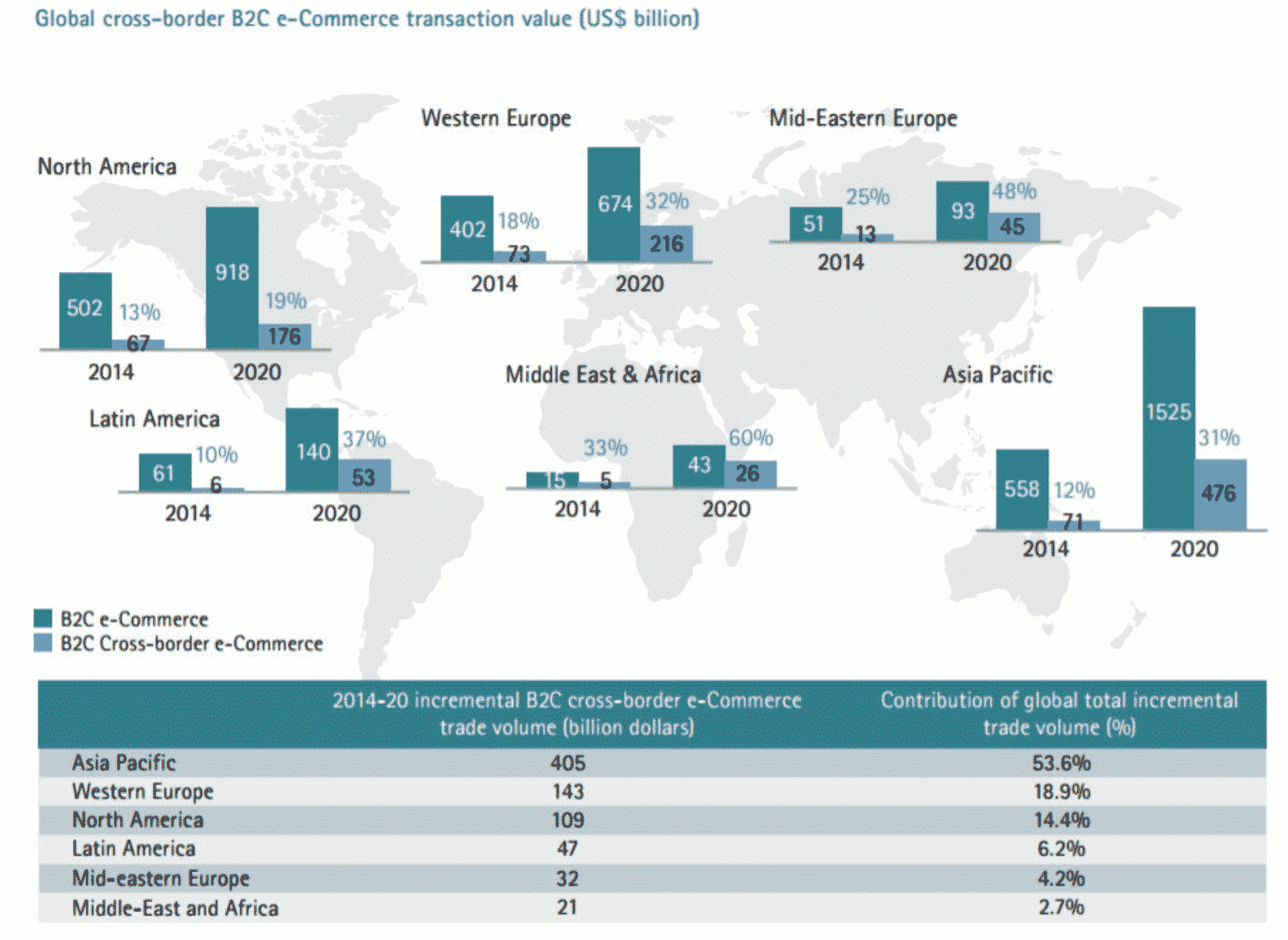 Consumers' familiarity with the benefits of hyaluronic acid
International E-commerce 2.0 is on the way
With more and more brands moving supply chains, manufacturing and international trading companies are now seeking opportunities to re-globalize the world through e-commerce. And, it is foreseeable that this new e-commerce trend will not fade away in the next ten years.
E-Commerce Sales Grew 42%Amid Coronavirus Pandemic
This year, U.S. shoppers are making more purchases from cross-border e-retailers, including the WeChat e-commerce platform. From January to June, the total sales growth of cross-border e-commerce in the United States reached 10.2%; in addition, the overall sales of WeChat e-commerce in May increased drastically by 42%.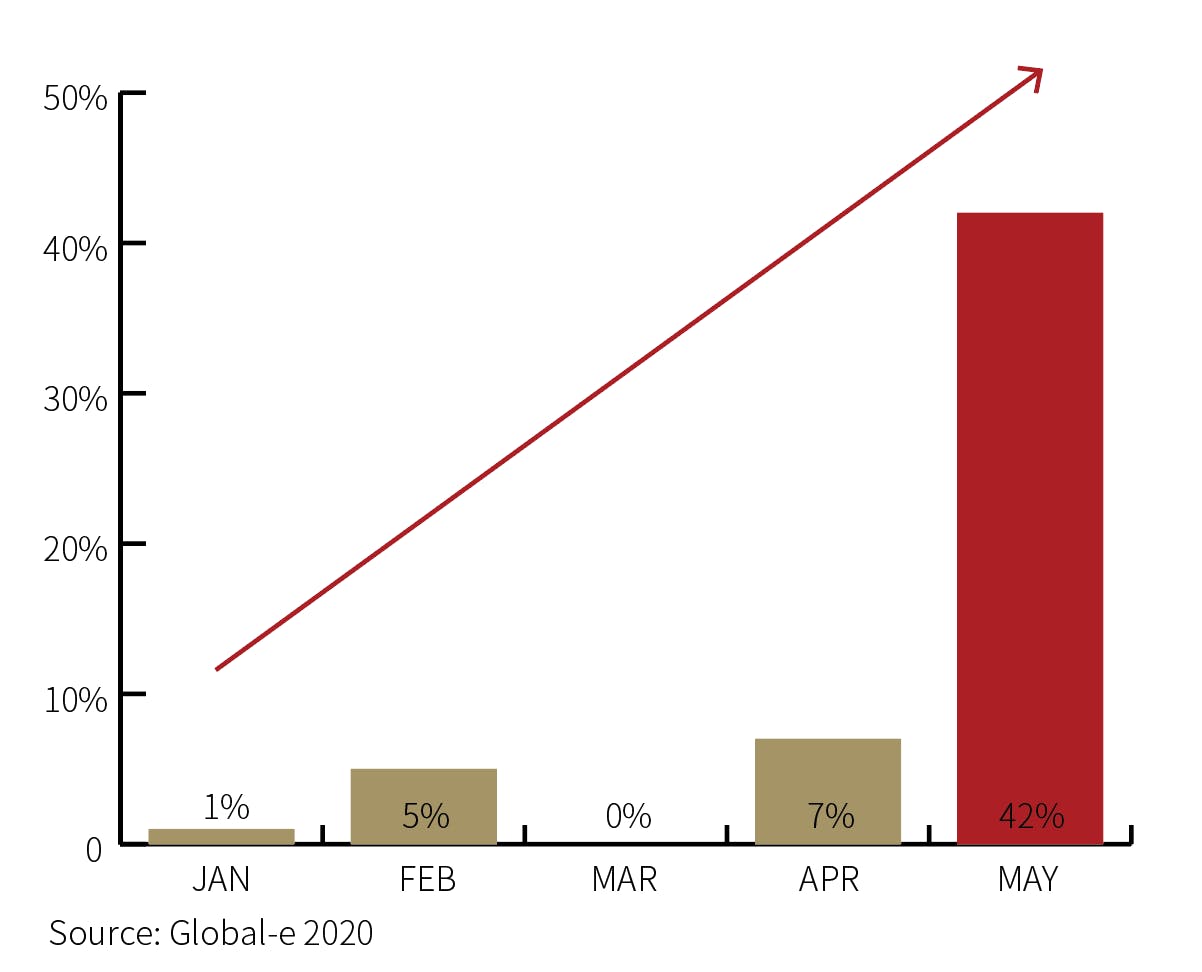 When E-commerce sweeps the world Enterprises Are Facing New Challenges!

TCI Speedy Delivery is here to support you through the COVID-19 crisis
#1 HIGH SPEED
SHORT CUT TO THE END MARKETPLACE
Generally speaking, in an international logistics process of point-to-point delivery, shipments from factories are averagely transferred 5.5 times between warehouses before received by consumers; however, with TCI Speedy Delivery service, products can be transferred to just 1 warehouse before they are sent to consumers. By offering the service, products can be delivered directly to consumers in a short time, and sellers are able to efficiently monetize the goods, avoiding the impact of rapid changes in consumer demand.
Delivery path in the pastAveragely transferred 5.5 times between warehouses

TCI Speedy DeliveryDirect to Consumer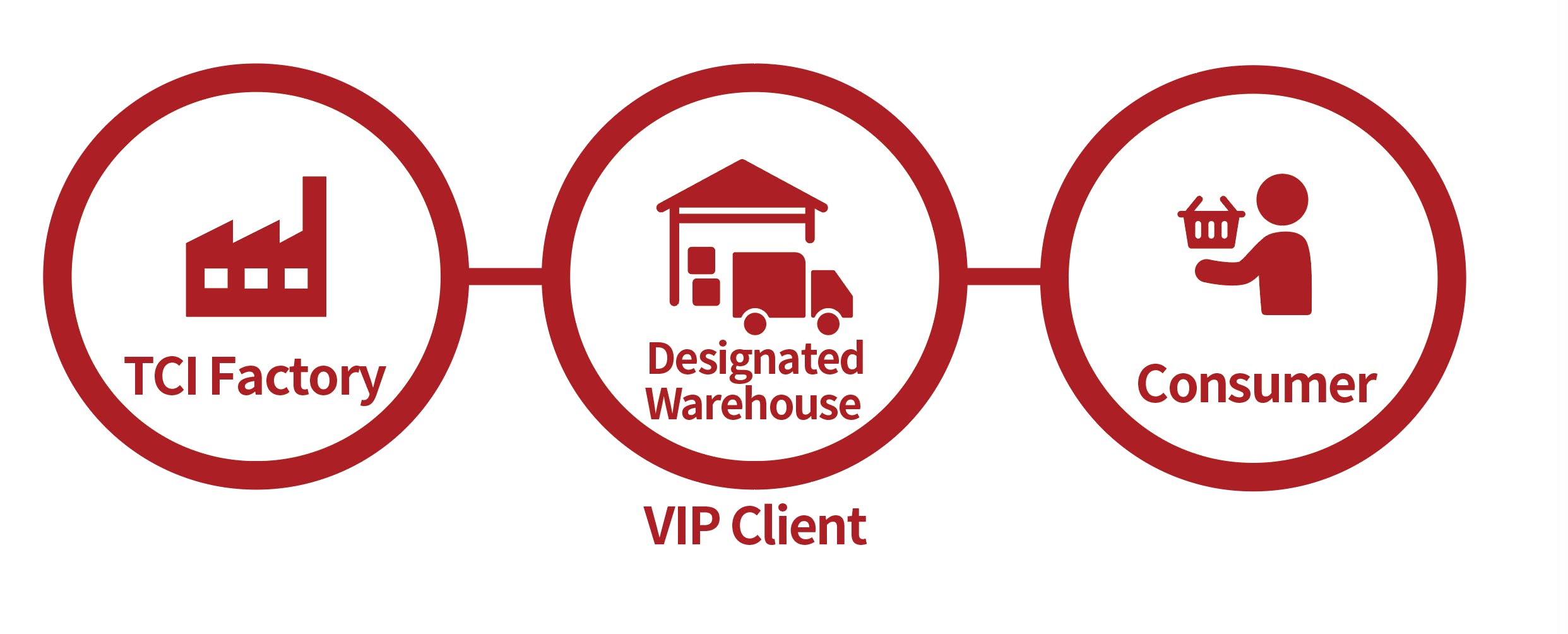 #2 COST-SAVING
MANPOWER AND LOGISTICS COSTS REDUCED BY 80%
Improving on-time delivery is a practical way to reduce warehousing costs and operating expenses. Through the effective integration of supply chains, TCI helps its clients increase their competitiveness while minimizing their costs by saving them from time-consuming complicated logistics processes and customs clearance procedures and reducing point-to-point transit time and unnecessary packaging, etc.
#3 SELL ACROSS THE WORLD
EXPANSION INTO GLOBAL MARKETS
With simplified logistics processes, brands are allowed to turn inventories into hot-selling products and focus on product development. TCI's clients, using the Speedy Delivery service, can successfully expand into overseas markets and explore new business opportunities, fulfilling the dream to sell across the world.